[Generation Next Youth Movement Series]
After completing her Bsc. in Fashion Marketing/Merchandising, with a minor in website development at Miami International University of Art, Brea Smith decided that she needed to put her degree to full use.
After several months of saving funds and business planning, the budding fashion mogul managed to channel her passion for fashion into starting a clothing business called Irie Blues.
The business is a one-stop online shop to purchase fashion items that cater to the melting pot of cultures that we have in Bermuda. Ms Smith says Irie Blues fashion is representative of cultural elements from Bermuda, Jamaica, Barbados, Portugal and the even UK.
'We are a full online boutique offering women's clothing, swimwear and accessories, men's shirts and even plus size clothing as well. New arrivals are uploaded weekly," she said.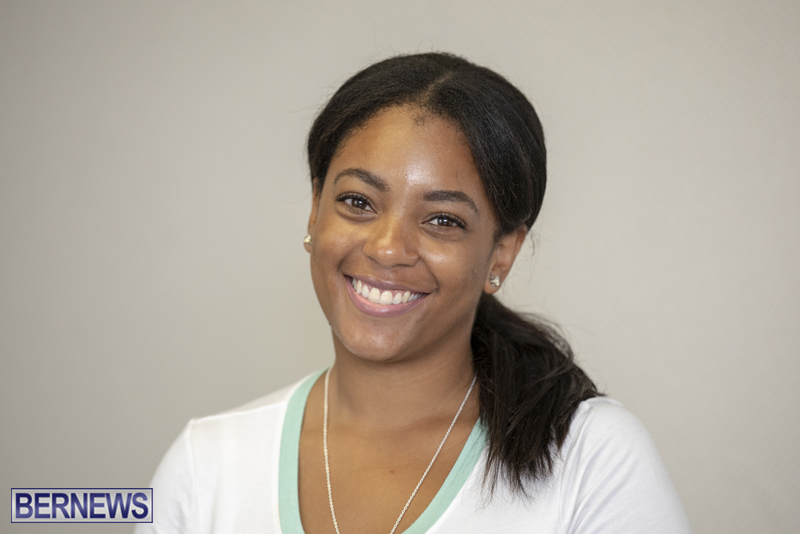 "I discovered the niche marketing of Caribbean culture clothing because I noticed Bermudians often shop online due to more options, better marketing and of course cheaper prices.
"I myself, am a frequent online shopper and once I noticed the limited number of variety in stores in Bermuda and their markup prices, I figured I might be able to change the dynamic of online shopping, right here in Bermuda."
She attended The Berkeley Institute locally before completing the remainder of her education overseas.
Since her return home, Ms Smith has been able to balance the competing demands of an intense career in the local hospitality industry while being an entrepreneur in an evolving fashion market; she credits her mother as her inspiration for starting the business:
'My inspiration is really my mother. She doesn't know this, but behind Irie Blues is my mother, Tina. My mother has always been fashionable–she sewed, designed and even modeled back in her days in Philadelphia," she explained.
"This was a way to bring both of us even closer because we share a deep love for shopping. In addition, I really wanted to show her how appreciative I am of all her hard work of putting me through college. I want her to look at my business and say 'it's finally paying off' and that I did it to honour her.'
Ms Smith encourages young people to pursue their dreams, irrespective of the challenges faced along the way:
'Mistakes are proof that you are trying. People often give up on their dreams due to fear of failure, but you always past failure on the way to success. I know sometimes in Bermuda, we are often hard on our own people," she added.
"We have the tendency to judge, criticize and comment on something, even if its positive. Don't let that discourage you from following your dreams. I didn't let the idea of competing with over 500,000 online boutiques hinder me from developing Irie Blues, because I believe that the things you regret most in life are the risks you didn't take. Stay true to yourself a develop your dreams."
To check out Irie Blues, visit their website and their Instagram page @irie.blues.

Generation Next, in conjunction with Bernews, is producing a 'Youth Movement' series to spotlight our island's young people who are trailblazing paths not only here at home but across the globe with their respective talents, innovative ideas, fresh energy and vision. If you would like to recommend a young person to be featured, please contact generationnextbermuda@gmail.com. The Youth of Today, Leaders of Tomorrow, Generation Next!
Read More About