[Updated] A collision in the Middle Road area of Sandys this afternoon [July 22] involved a car driver crashing into a utility pole and the vehicle then overturning.
Police Media Manager Dwayne Caines said, "A collision has occurred on Middle Road in Sandys in the area of White Hill Field. It appears that a car collided with a utility pole and overturned.
"This has caused major traffic delays in the area. The motoring public is advised to expect delays while the scene is being processed."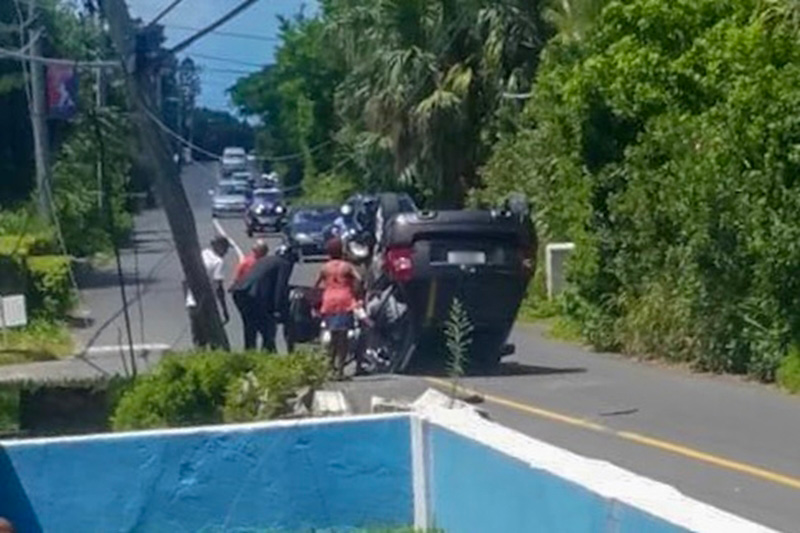 Update 4.38pm: Bermuda Fire and Rescue Service Staff Officer Sergeant Allan Wilkinson said, "There was a single vehicle accident in Sandy's just west of Arnolds Maximart. It appears that the driver lost control and collided with a BELCO pole causing the car to overturn.
"The driver was not injured, but was assessed on scene by the ambulance crew. Firefighters and police were on scene keeping the public safe as power lines were unsecured. Traffic delays were experienced as the vehicle was removed and BELCO staff are on scene securing downed wires."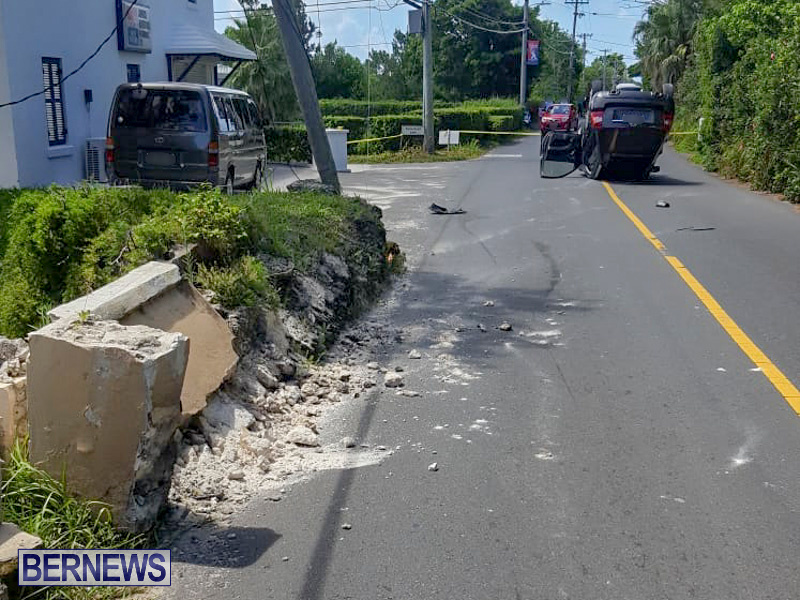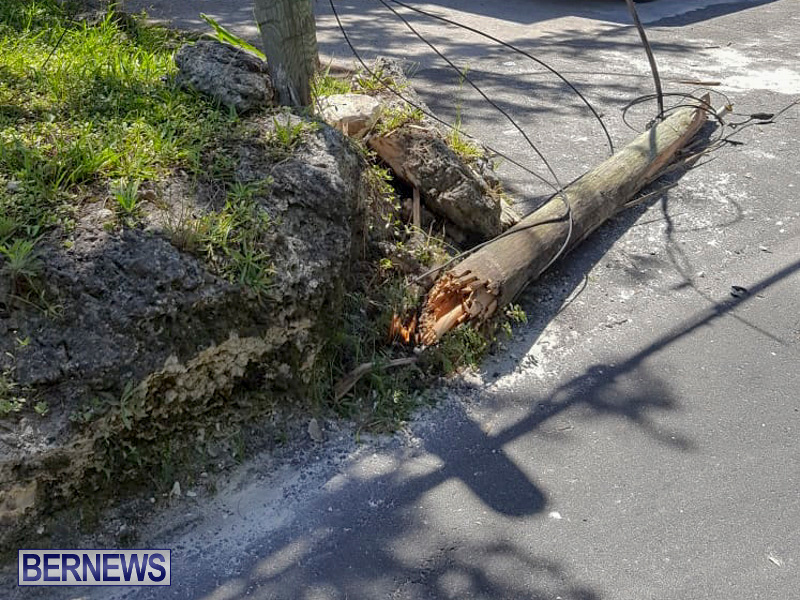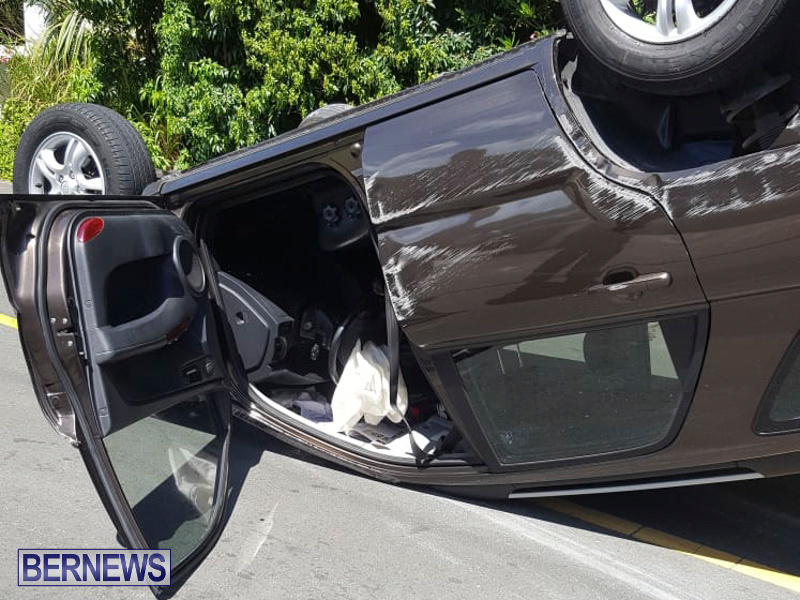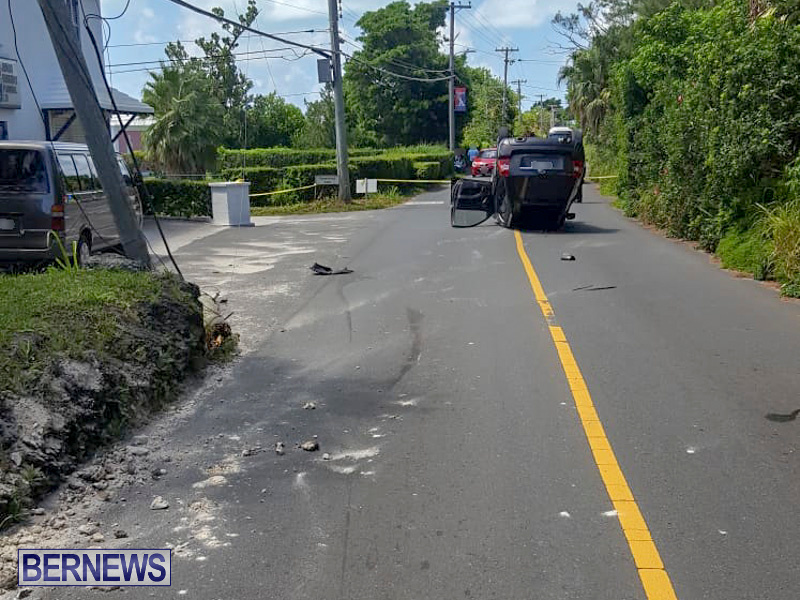 Read More About
Category: Accidents and fires, All, News