Crowds gathered outside Somerset Cricket Club tonight [Aug 17] as the club hosted their "Marching of the Cup" event with team captain Jordan DeSilva leading the way riding a horse and holding the coveted trophy, celebrating their 2018 Cup Match Classic win.
Following behind the captain were other team players, supporters, family and friends in a sea of red and blue with some waving Somerset flags jubilantly.
The annual Cup Match Classic cricket game came to a conclusion with Somerset winning a historic Cup Match in a dramatic 2 to 1 fashion. After putting up 121 in the first innings, St George's were only able to add 223 in the second to provide Somerset with an innings, and 35 run victory. Click here to see all our coverage of Cup Match.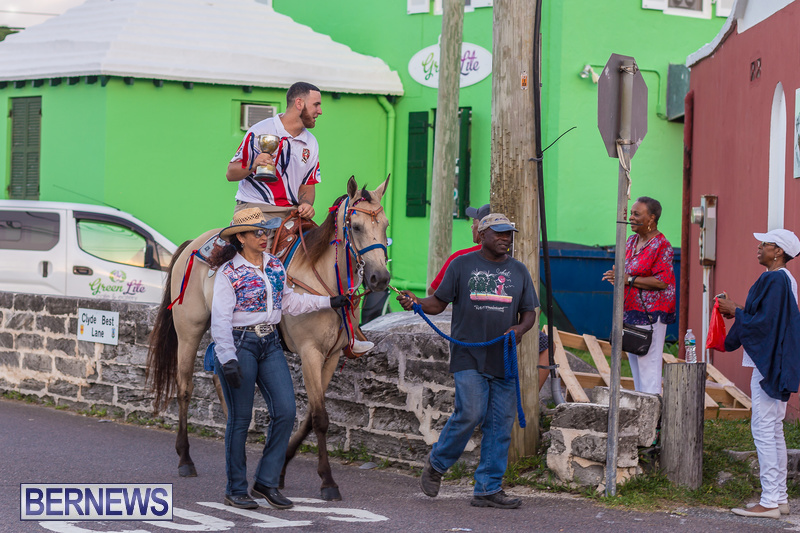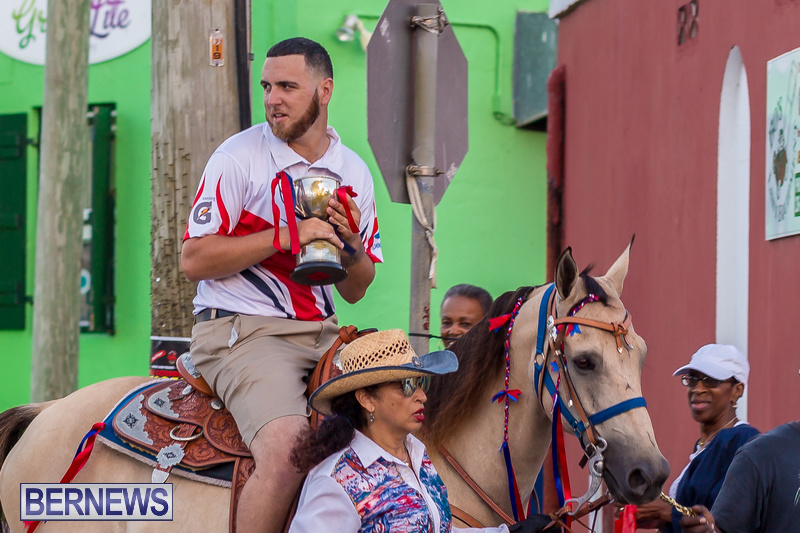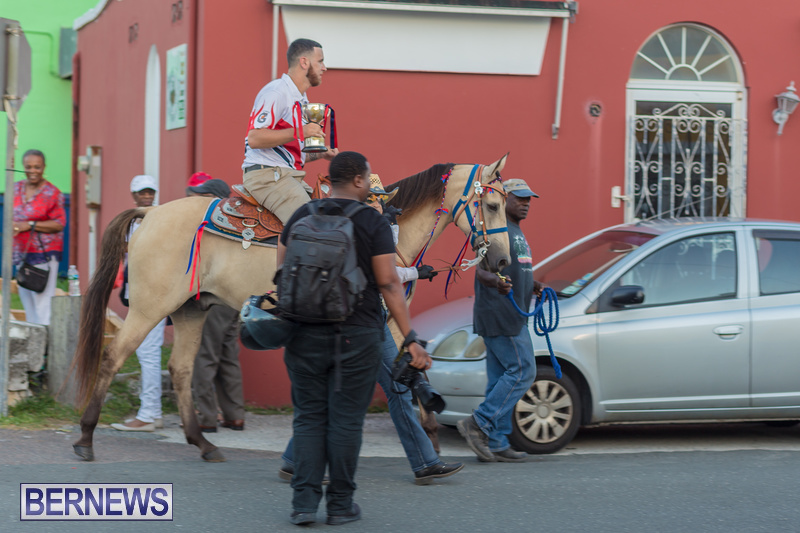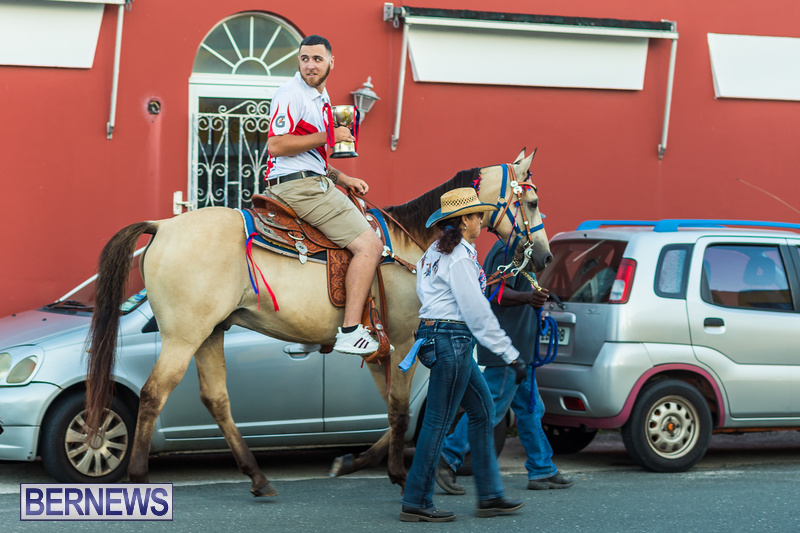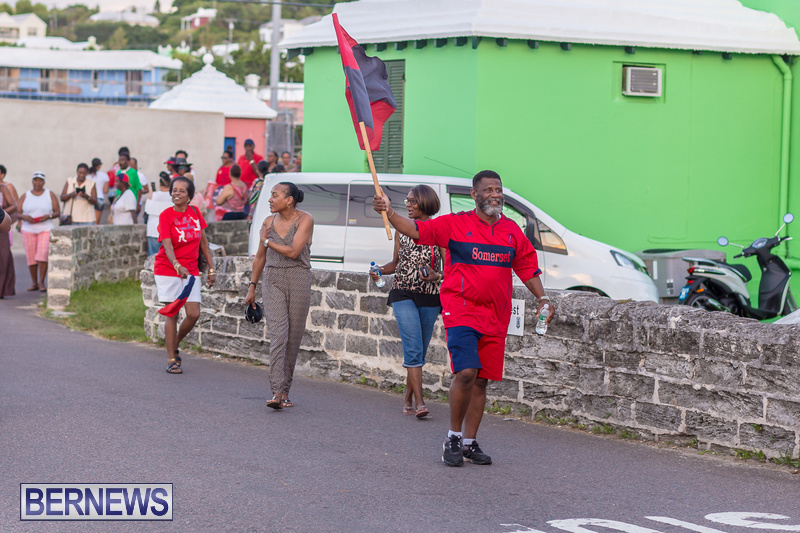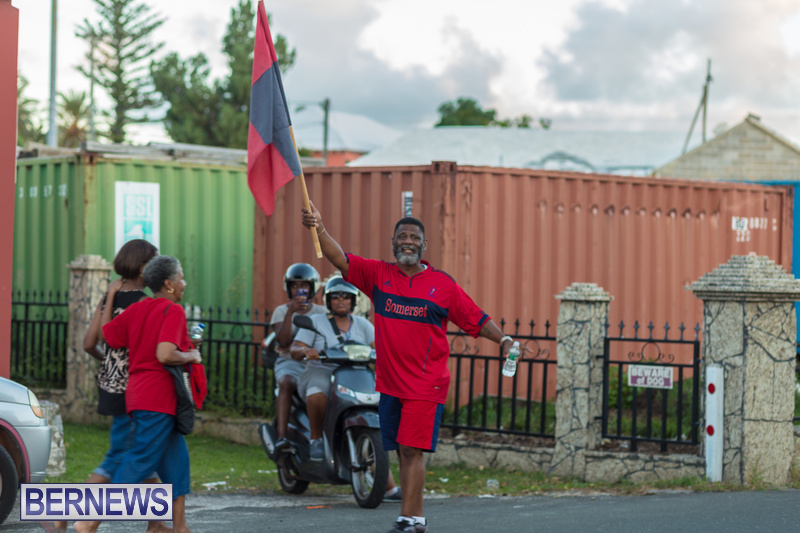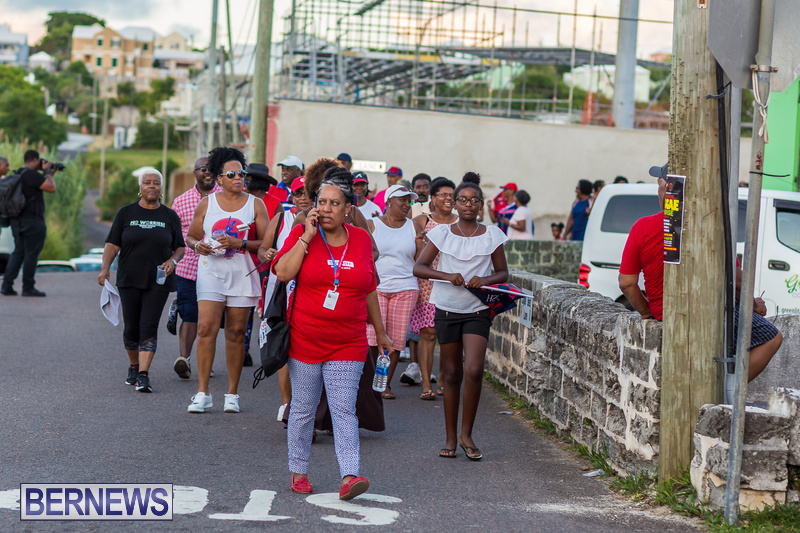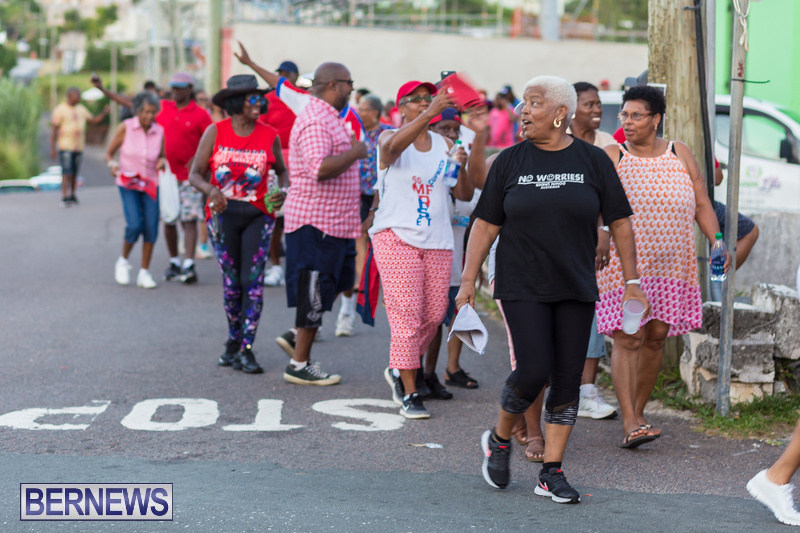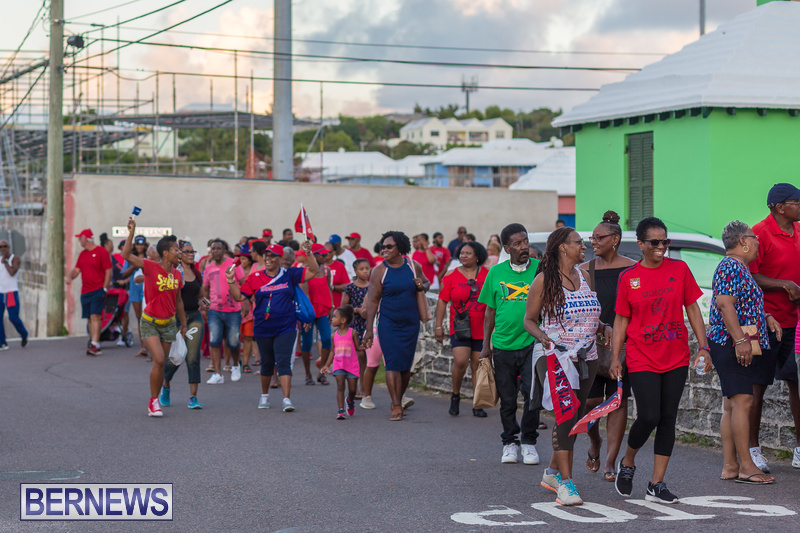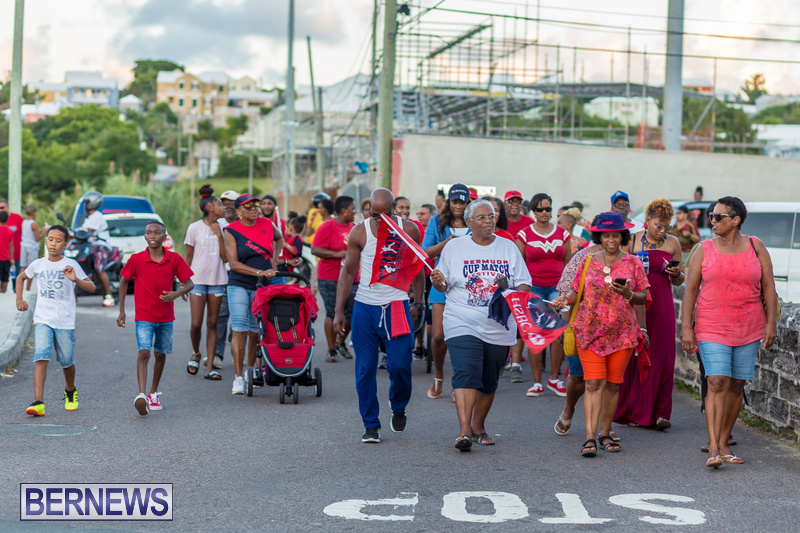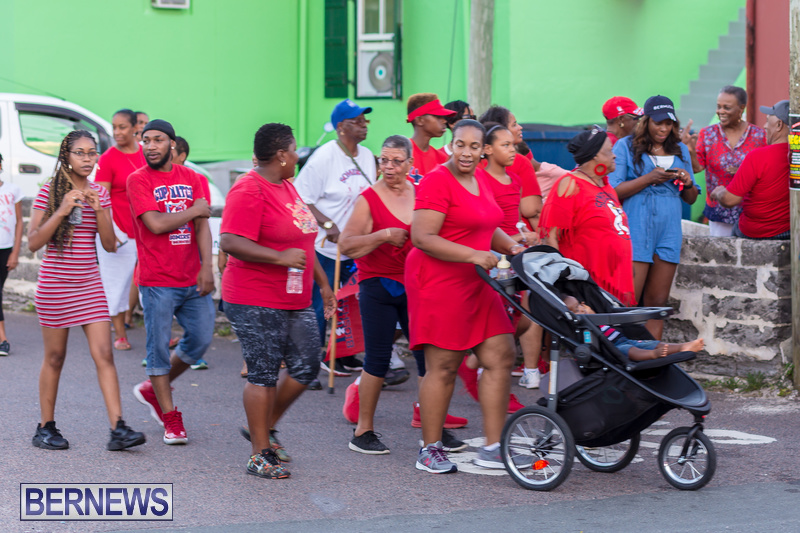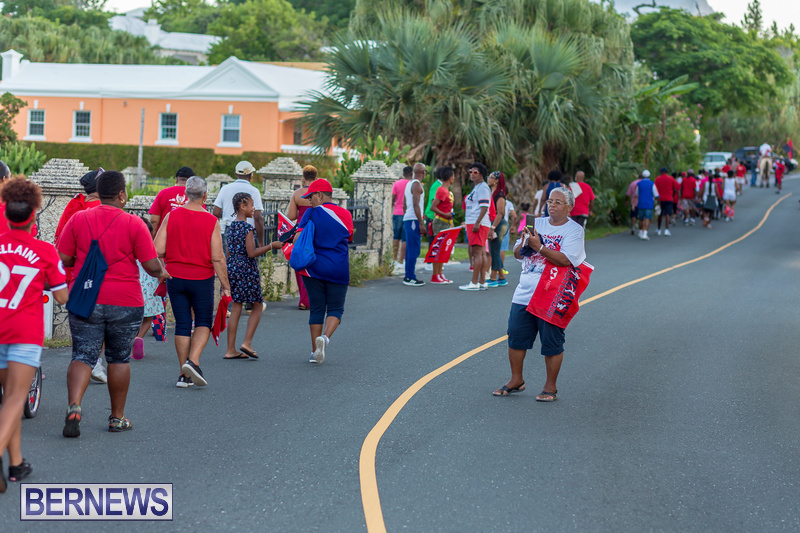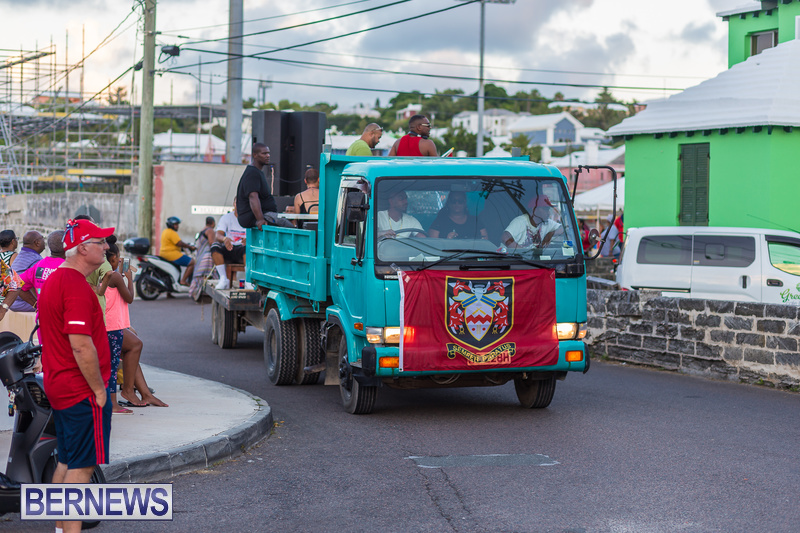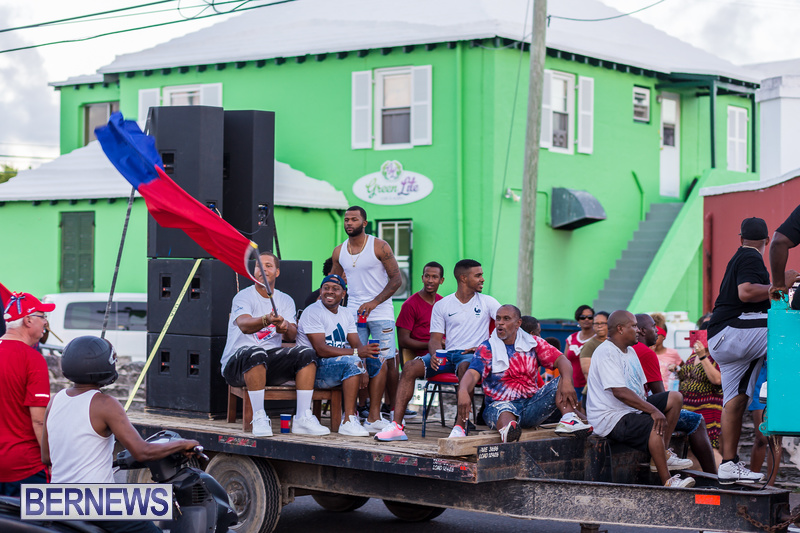 Read More About