Somerset Cricket Club [SCC] will be hosting their Cup Match Prize Giving presentation on Friday [Aug 24] at 7:30pm at their Somerset grounds.
Club Secretary Dawn Simmons told Bernews, "On Friday, August 24th at 7:30pm we will be celebrating our Cup Match players as well as our Colt Cup Match players in our annual prize giving.
"The interesting thing about Somerset's prize giving is that the prizes come from members of our community. And so we want everyone to know that if they would like to contribute towards the prizes, they can feel free to come by to Somerset Cricket Club to drop off the prizes.
The 6-minute live video replay is below:
"This prize giving is actually historic in its nature. I talked to one of our senior members of our community to find out how it actually started with members of the community giving prizes, and she said that her parents did it and so she has continued the tradition.
"This year, our guest speaker will be our coach Jeff Richardson. Jeff has had a very successful stint as our coach. He has won four Cup Matches and two of those four have been historic. At the 2015 Cup Match, we won in St. George's and Jekon Edness was captain. That was the first time since Joe Bailey was captain, that Somerset had actually won Cup Match in St. George's.
"This year with our historic two to one win, it was the first time in 70 years that Somerset had won a two to one Cup Match. That takes us back to 1948. We're going to celebrate our players, but we're also going to acknowledge the historic events that have taken place.
"Jekon Edness has announced that he's retiring from Cup Match. Jekon has not only been a player of Cup Match, but he has also been the captain of Cup Match, so we look forward to the members of our community also helping Jekon to recognize his retirement as well.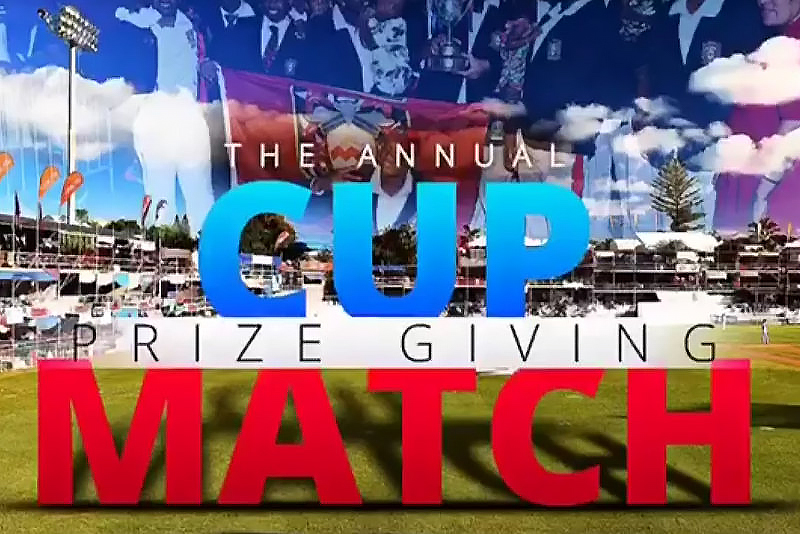 "As you know, we have our top class groundsmen that prepare our field. Our head groundsman is Reid Jones, but he is assisted by some assistant groundsmen. And of course, during Cup Match, you can acknowledge the groundsmen as well, because they play an important role. They prepared the wicket that gave us the two to one victory this year.
"We also have other staff members that have contributed to the success of Cup Match. We have our electricians, our plumbers, we have people who provide services all during Cup Match. If you would like to contribute towards the Colt Cup Match players, you can give prizes for them as well. So anyone that you feel played an important role in Cup Match.
"We have members of our community who give prizes for deportment, they give prizes for the most catches, the most runs. We have members of our community who pick their own special player who is their favorite.
"But we also have members of our community who say, "It took the whole team to win the match, so I would like for my prize to go to everyone." Once we add up all of the individual prizes, our players walk away very happy after our Cup Match prize presentation.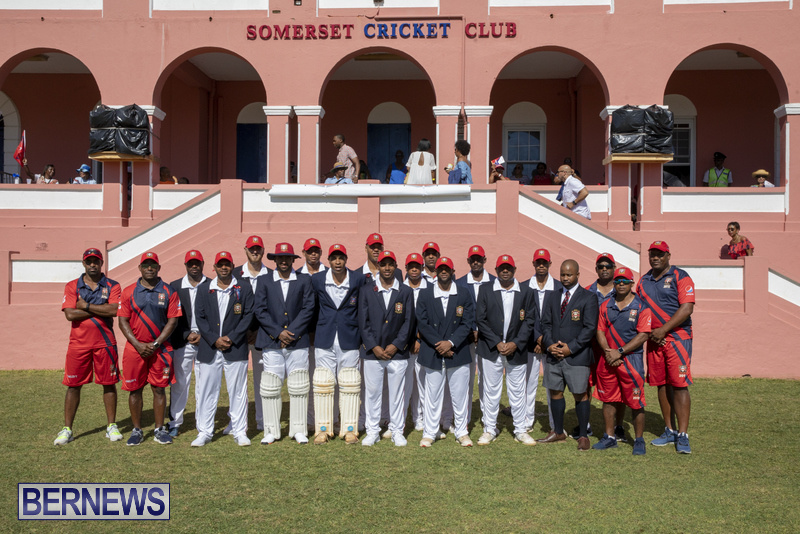 "This year, our Cup Match prize presentation will be at Somerset Cricket Club, August 24th at 7:30pm, outside under the tent. And our guest speaker again will be our coach, Mr. Jeff Richardson.
"A new added feature this year as well is that the players have taken to creating some individual video vignettes of themselves so that people get to see their personal contribution. We are trying to actually reach out to the younger generation, because most of the prizes are historic, so that means that most of the gifts come from senior members of our community.
"There is no admission cost. We also provide light refreshments as part of the evening. This event is open to everyone with no admission cost. We will be charging for drinks, but everything else is complimentary to those who attend.
"It's our way of giving back to the community who give to our players, and as our little thank you there's no admission charge and we provide refreshments."

Read More About