[Written by Ashlee Battersbee]
As much as everyone loves summer, with the warm beach and boating weather, it also brings the threat of hurricanes.
True to Bermudian form, we all know what it takes for us to get prepared to hunker down and ride out a hurricane. But do we always remember to get all the supplies we may need for our pets in case disaster strikes? Well, we are here to help!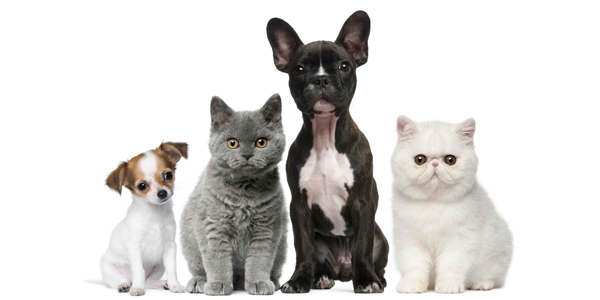 One of the main things that we ensure that we have is water, so important! Be sure that some of that water supply is allotted for all the pets in your household as well. Make sure you stock up on canned and dry food. Most of the food has a long shelf life so the risk of it spoiling is quite minimal.
Add some pet friendly items to your first aid kit as well. Things like gauze, bandages/wraps, Hibiscrub [an antiseptic soap that humans can use as well], tweezers & gloves.
Keep cat carriers and dog leashes near the door in case an evacuation is necessary.
If your dog has a fear of thunder for which he/she takes medication, make sure you renew that supply if necessary to help keep him/her as stress free as possible. If there is an area or room where you pet feels safest, allow him/her to go there for some additional comfort, provided the area is safe, of course.
If your pet is on medications for health reasons, make sure you stock up on them as well. It's better to have too much than not enough!
When taking your dog[s] out for a pee break during down times in the weather, make sure you use their leashes and collars. You never know what debris is flying around or what tree branch may be ready to break nearby that will frighten your dog[s] causing them to bolt.
If your cat[s] usually like to spend most of their time outdoors, we strongly advise keeping them indoors during a hurricane for their safety. Ensure that you have litter boxes available for them to be able to relieve themselves if they have to be kept indoors for a period of time.
If the power goes out, the electric fences go with it! We are all creatures of habit, so I know how easy it would be to pop the electric fence collar on and open the door. We, as much as you, would like for your dog[s] to stay in the comfort and safety of your home so be sure to take them outside on their leashes until the power is back up and running and they are safely confined in your yard.
Last but not least, make sure you have your vet's office emergency phone number handy in the case of an emergency. If your vets are unable to come to you or meet you at their office, they will do the absolute best they can do via telephone until they are able to physically assist you.
If you have any questions or concerns about your animal's safety, whether it be hurricane related or otherwise, please do not hesitate to call your vet, who will be more than happy to assist you and your furbabies.
For more tips and informational write ups, please visit Ettrick Animal Hospital's Facebook page. Stay safe Bermuda!
- Ashlee Battersbee has worked at Ettrick Animal Hospital for nearly 10 years and has also been housesitting for almost 9 years, and has firsthand experience in tending to a range of animals during hurricanes.

Read More About