Nick Kempe is to "rejoin the One Bermuda Alliance as the Party's new Senate leader," the OBA announced today.
"After a year of apathy and silence from the Opposition, I was pleased to see Craig Cannonier lead the Parliamentary group in into action. This gave me hope all was not lost. I am rejoining the OBA now after a year away because Craig agrees we must change course," said Mr Kempe.
"I joined a political party for the first time in 2011 and Craig as OBA Leader backed me to become a candidate. Craig has an incredible ability to engage people and get them involved.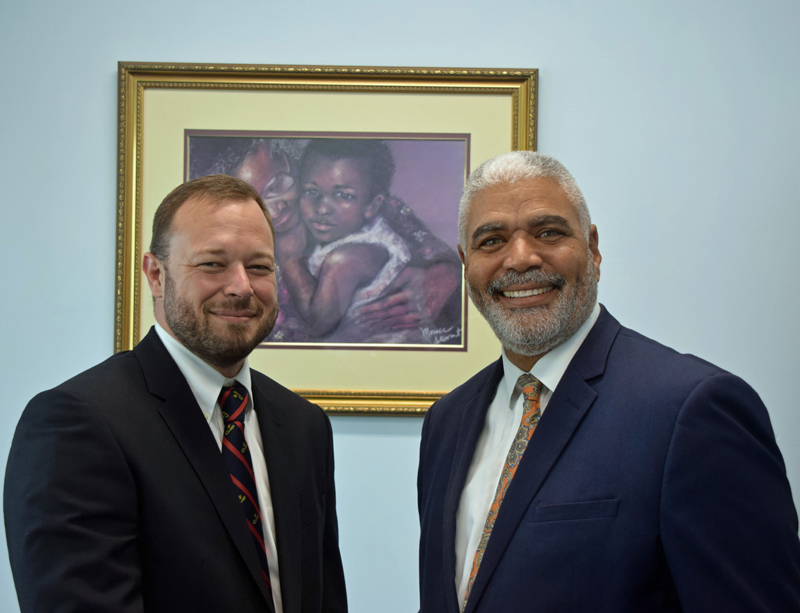 "Let us be abundantly clear – the One Bermuda Alliance was a party founded in Opposition based on the need for change as both the options in Government and Opposition had been failing Bermuda.
"If the OBA is unable to own its own identity and have a House of Assembly dominated by its own candidates and not those representing inherited political philosophies, what was the point of project started by the Alliance," said Mr Kempe, who previously served as an OBA Senator and as Party Chairman, resigning as Chairman back in November 2017.
Mr Cannonier — who was sworn in as Opposition Leader last week — said Mr Kempe's appointment was the first of many that he would be announcing and added: "Nick's absence has been keenly felt within the Party. He has the steady hand and the kind of political experience that would be an asset to any party.
"Bringing Nick back into the fold was a priority. His appointment is the first piece of the jigsaw. When that jigsaw is finished, people will see a different OBA, one that is renewed and revitalized, which will stand up to the PLP and which will prepare to be the next Government."
Read More About