News that Ojeda Smith and Aqueelah Simmons were awarded Wakefield Quin Legal Scholarships, the Bermuda women's football team defeated Antigua 5-0, Zoe Wright was awarded a St. George's Parish Council Scholarship, Maha Clarke was named an Arthur Ashe Jr. Sports Scholar, and eight students graduated from the Technology Leadership Forum Summer Internship Programme were all some of the positive news stories from the past week.
In additional good news, the Generation Next Youth Movement Series featured 18-year-old Antoine Jones, the Green Family awarded scholarships to 13 students, the Bermuda Hospitals Board and Senior Medical Laboratory Technologist Delmonte Swan were nominated for Excellence Awards, Jonte Smith scored for Lewes FC, Nathan Trott received an England U20 call up, and Adam Hall extended his hit streak to 19 games.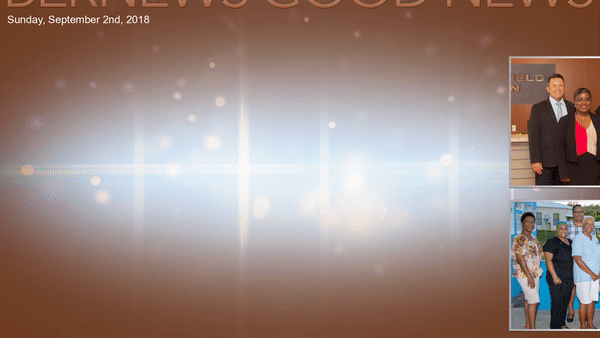 Other good news stories included Ashley Bento and Monica Kelly being named Appleby Legal Education Bursary recipients, 'Sea Change' highlighting female sailors, David Jones scoring a hat trick in an Eastwood win, Adam Hall and Aberdeen IronBirds defeating Staten Island, Dante Leverock helping Clifton win its Division One match, 23 football coaches successfully completed the Introduction to Coaching course, and Aaliyah Nolan scoring twice in a University of North Texas win.
We also posted various community photo galleries, including coverage of Fitted Dinghy & Comet Sailing, the BVA beach volleyball event, First & Premier Division cricket action, and Motorcycle Club Racing action.
In an effort to highlight some of positive news happening in our community, we supplement our standard morning and evening email newsletters with a special Sunday "Good News" email newsletter edition, and also produce a highlight video and article which strictly focuses on the positive news about Bermuda and Bermudians from the past week.
You can sign up to have the free newsletter delivered via email here, and/or access the links below. In addition, for those who like positive news, please feel free to visit our sister site ForeverBermuda.com, which seeks to showcase the best of Bermuda as well as provide information and listings for visitor related services.
Links to some of the 'good news' from the past week are below:

Read More About