The Bermuda Community Foundation [BCF] has launched RedFlagsBermuda.org, a new web-based resource for parents, caregivers and community members who have concerns about a child's well-being.
A spokesperson said, "The Red Flags Bermuda website provides key development markers of healthy childhood development and a comprehensive listing of local childcare resources. It has been funded by the Hemera Foundation Fund and the BCF.
"We have been interested in funding programmes that focus on young children and became aware of a need to have a public-facing tool that could inform parents, professionals and the larger community," said Lori Gazzard, Advisory Chair for the Bermuda-based Hemera Foundation Fund, whose members Michelle Wolfe, Jamie Gutteridge, Cummings Zuill and Lori Gazzard agreed to co-fund the website with the BCF.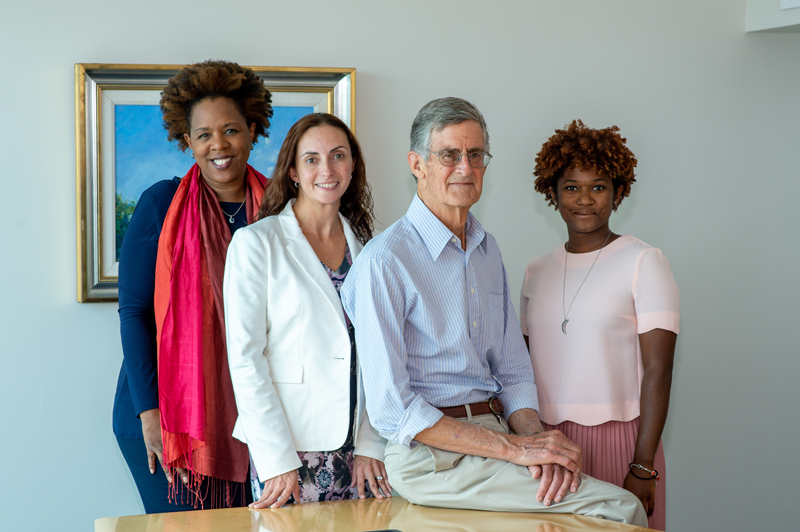 "This is not Hemera's only significant investment in early childhood education. With contributions from the Gutteridge Family, the CV Zuill Fund, the Bank of Bermuda Foundation and private individuals, they supported the BCF to publish the report "Zero to Three in Bermuda: What Further Role Can Philanthropy and Government Play to Support Early Childhood Development" in 2016. The report became a catalyst for discussion and policy on how to meet the needs of young children in Bermuda, and to help them thrive."
Dr. Myra Virgil, Managing Director of the BCF, said, "Red Flags Bermuda will be an essential resource. It was adapted from the Red Flags Guide piloted in 2002, by the Simcoe County Early Intervention Council in Canada. In 2014, Bermuda Government's Child Development Programme adapted the Red Flags Guide to promote the early identification of children who need additional resources to meet their developmental milestones and to train caregivers.
"But, the information was primarily only available to people working in the field and in booklet form". The BCF received permission to reproduce Red Flags from the York Region Community and Health Services this year.
"The Red Flags Bermuda website's launch follows a year of desktop and field research. This included review and classification of more than 250 nonprofits and services providers with a connection to early childhood development, and the adaptation of guidance made available by the York Region of Canada, Australia, and many other adopters globally. This was to ensure that the Red Flags product was customized for Bermuda.
"The BCF then engaged its intern, Mercedes Pringle, to work with Sargasso Designs to make the information from the research web-based and searchable.
"The site fills a key information gap on how to identify children who need additional resources to meet their developmental milestones, as well as offering a comprehensive list of childcare providers.
"Families or individuals interested in doing more to improve outcomes for young children or supporting other efforts to improve Bermuda can set up their own Charitable Fund, like the Hemera advisors. Learn more about donor-advised philanthropy at www.bcf.bm."

Read More About
Category: All, technology