A new barbering outlet has popped up in the middle of Somerset, with Faderz Barber Shop offering not only grooming function, but representative of positive movement and initiative to foster greater community relations within its environment.
The brainchild of the mother-daughter tandem of Stacy and Jade Robinson, the store features four chairs in a delicate and refreshingly apportioned space for clients and visitors, offering refreshment and snack offerings within a mild, mellow and comfortable setting.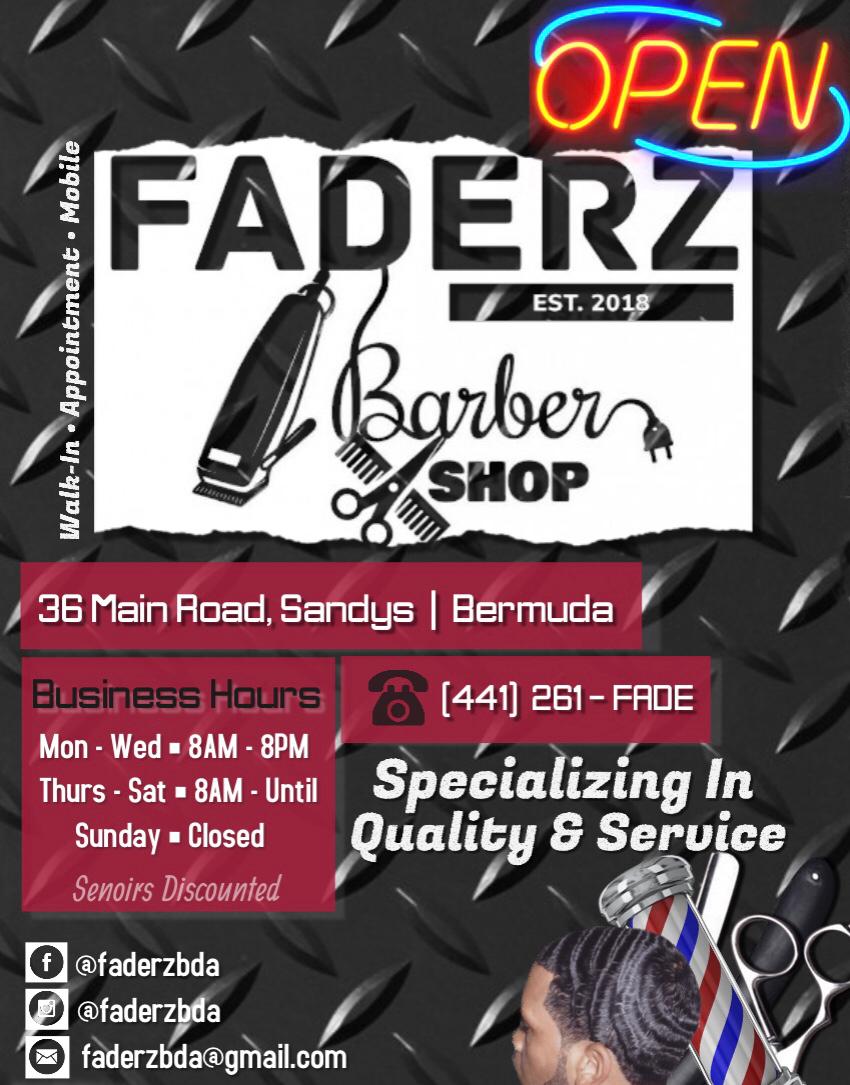 Bernews spoke with store manager and expert barber, Jermaine Nesbitt, about the operation and cause imbued within the business, which refers upon days recent and longer passed whereby barber shops stood as bases central to the discussed happenings and matters among the serviced communities.
"What we are trying to do is give back to people, whether it be in old folks homes and servicing our young people in bringing back the old style of barbering with the modern flair included in it," said Mr. Nesbitt, a one-time first-team goalkeeper for Devonshire Colts, who has brought his coordinated hand-talents to Faderz after spending his most recent times working at a nearby west end location.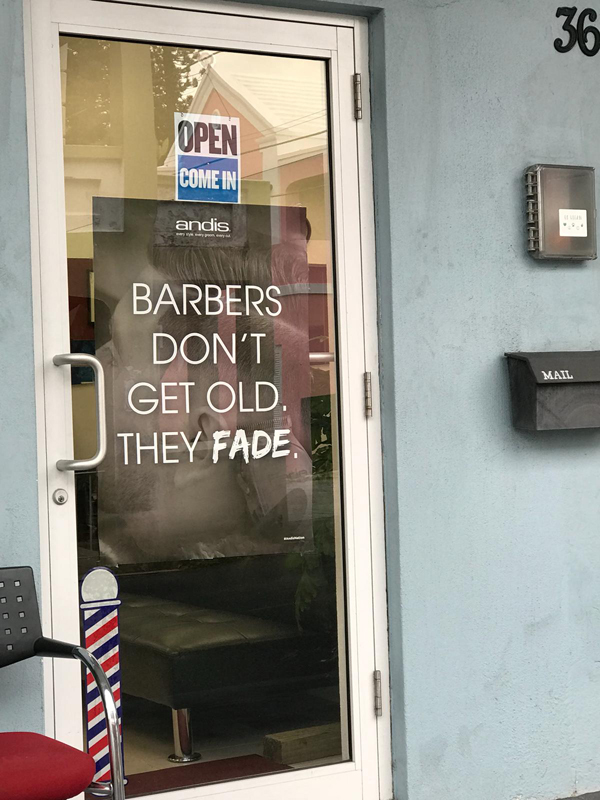 "We are here to give back and offer various incentives to, say, youths can bring in so many new clients and receive a free service for themselves, we will also dedicate time to visiting the seniors homes in the area to be able to help in their grooming, because when you are groomed well you also feel better.
"We are not worried about anything affecting profits and our prices are at the lower end in terms of what we charge, so we're not all out based to make tons of money, but to deliver services and collect goodwill credit."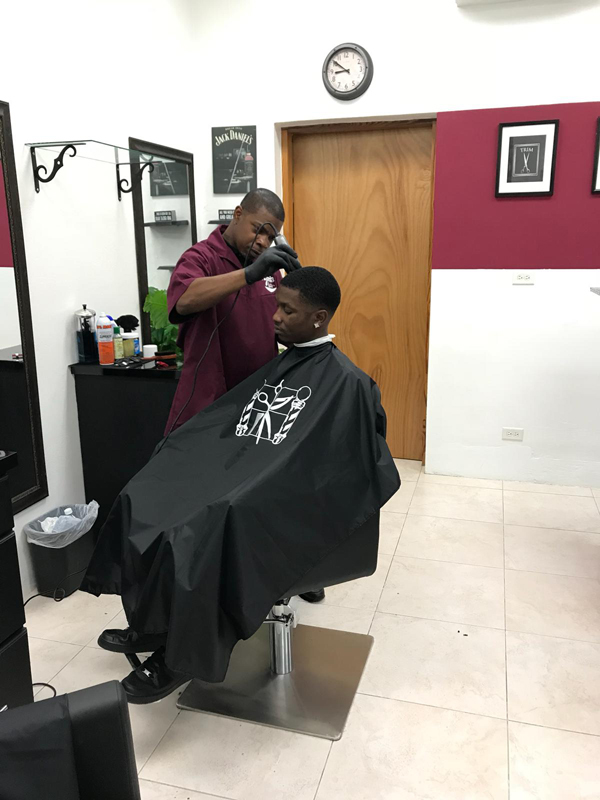 Read More About