On Friday evening the Minister of Labour, Community Affairs and Sports Lovitta Foggo attended a welcome reception at the Clyde Best Centre of Excellence to formally kick-off the Bermuda Football Association's inaugural Women's Football Symposium.
The reception was followed by the start of the U9 and U11 Women's Symposium Tournament.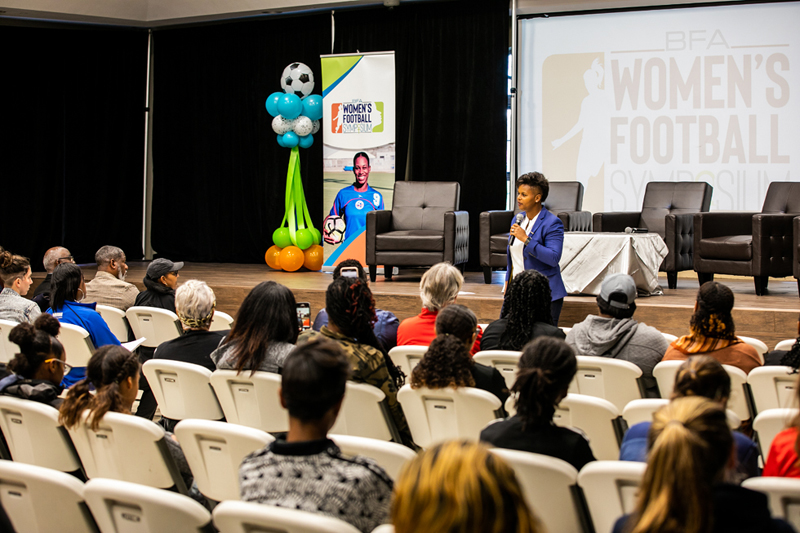 Minister Foggo was joined by the Minister of Tourism and Transport Zane DeSilva who both met with international football star and guest speaker Ms Karina LeBlanc.
Throughout her career, Ms LeBlanc represented Canada in five FIFA World Cups, two Olympics and three Pan-American Games. In 2013, she became the first female professional footballer to be appointed as a UNICEF Ambassador. She is currently Head of Concacaf Women's Football.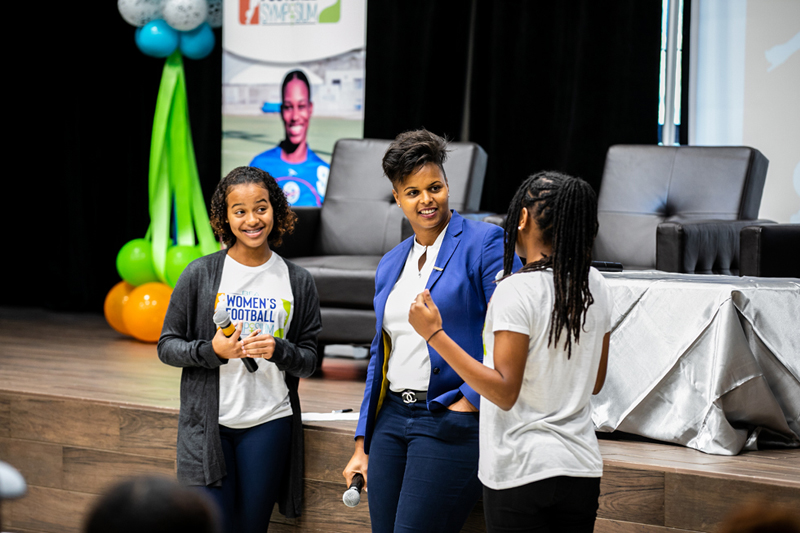 On Saturday morning, Minister Foggo attended the Bermuda Football Association's Women's Football Symposium at CedarBridge Academy, where she delivered welcome remarks.
Minister Foggo said, "I feel that this event is indicative of great things to come for Women's Football in Bermuda.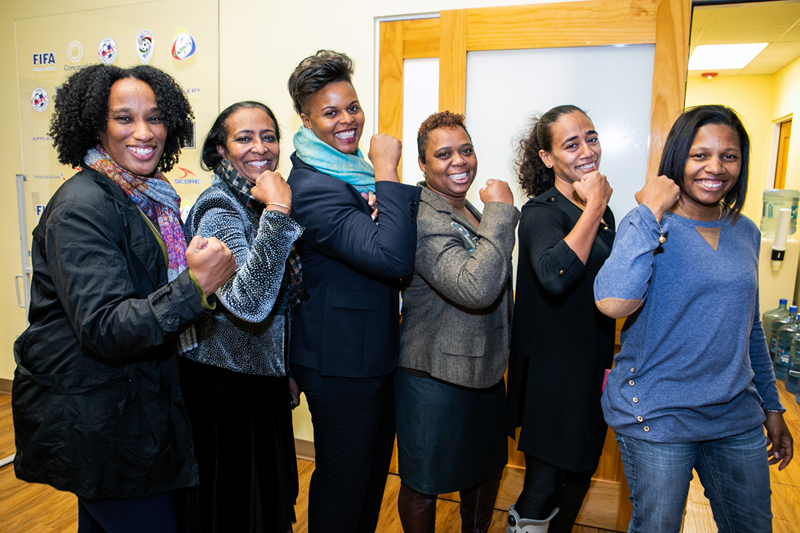 "I would like to give a warm welcome to our Guest of Honor this weekend, Ms Karina LeBlanc, who is currently Head of Concacaf Women's Football. Karina – it's been a pleasure to meet you and see firsthand your passion for the game and your drive to inspire a whole new generation of girls.
"Your energy is contagious and I really want to thank you for being here as a role model to our young up-and-comings. We are honored to host a sporting personality of your caliber here in Bermuda," she said.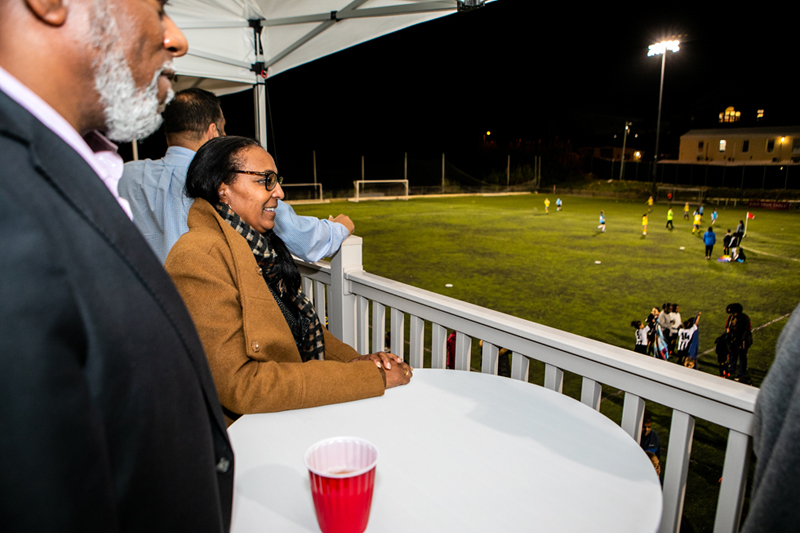 "Over the past few years we have seen an increase in, not only the number of females interested in the sport on the island, but also the successes our girls are having on the field, and the support they are receiving from their families and the community.
"The U17 National Team, for example, made great strides in reaching the final round of the Concacaf Championships in 2018. And, of course, there was the spectacular victory by the U15 team who bagged the top spot at the Concacaf Division 2 Championship last August.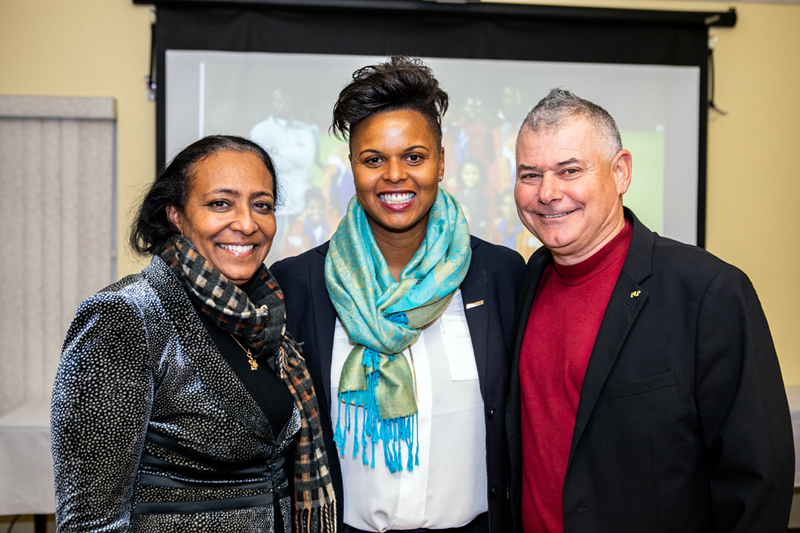 "I would also like to congratulate Naquita Robinson and [my daughter] Zayna Foggo on being the first two women in Bermuda to receive their UEFA Level B Coaching Licence, in October 2018. At the grassroots level, I am pleased that Bermuda is now into our second year of Girl's Football Leagues at BFA.
"I am excited to see where women's football in Bermuda can go from here," the Minister added.

Read More About