Minister of Youth, Culture and Sport Dr. Ernest Peets has expressed his support for the Senior Women's National Team as they get set to play in the Concacaf W Championship Qualifiers.
A Government spokesperson said,  "The Bermuda Women's National Team will face off against the Dominican Republic tomorrow [April 8] at the Estadio Olympico Felix Sanchez in Santa Domingo, Dominican Republic.
"And on April 12, the team will play their final qualifying match against Grenada here at the National Sports Centre."
The Women's National Team image courtesy of the Bermuda Football Association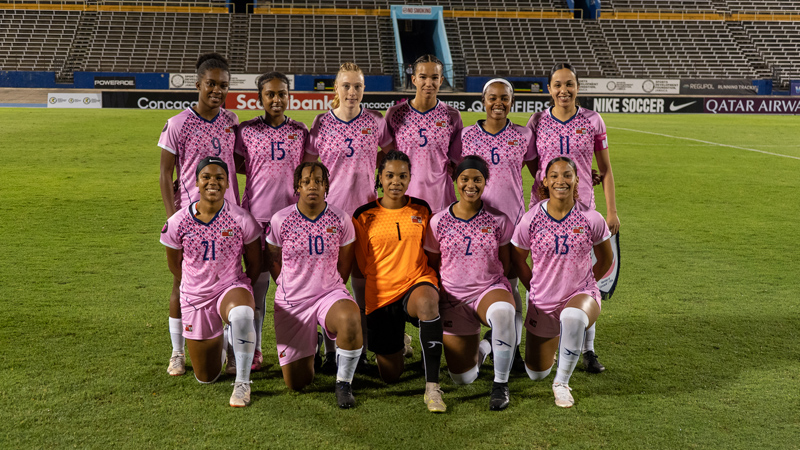 Minister Peets said, "On behalf of the Ministry, I want to extend my well wishes to our Senior Women's National Team who are preparing for the next round of matches in the Concacaf W Championship Qualifiers.
"This team has worked and trained incredibly hard to get to this stage, and we're all behind them 100 percent. For the final match, I'm encouraging all of Bermuda to come out and cheer on our home team in their match against Grenada.
"The Ministry is extremely supportive of women in sport and will look to ensure that a financial donation is provided to aid in the development of Bermuda's female athletes and teams.
"So today, I join with the entire country in expressing how proud we all are of the Women's National Team and the incredible determination they've displayed.
"We extend our best wishes to the entire team and coaching staff, and we can't wait to celebrate your success."
The spokesperson said, "As a note Minister Peets advised that the Ministry was pleased to offer support to the BFA by waiving the cost of the National Sports Centre's facility fee. For more information about tickets to next week's match, visit www.bermudafa.com."

Read More About