News that Lamont Marshall broke a 33-year-old record, Fueling 4 A Cause donated $31,000 to charity, a Cahow chick hatched live on camera, Bermuda College maths lecturer Troy Ashby is claiming another Bermuda record for memorisation of digits behind Pi at 12,000, and Elle gave Bermuda a shout out by saying, "Pale pink sand and crystal clear waters make Bermuda's Horseshoe Bay a must-see spot" were all some of the positive news stories from the past week.
In additional good news, Tyler Butterfield broke a Bermuda record in Japan, athletes won medals and set records at the AAU Indoor Meet in Maryland, Elijah Daley won medals and broke records at the Spring Ontario Youth-Junior Championships, and Minister Lovitta Foggo attended the Women In Sports banquet.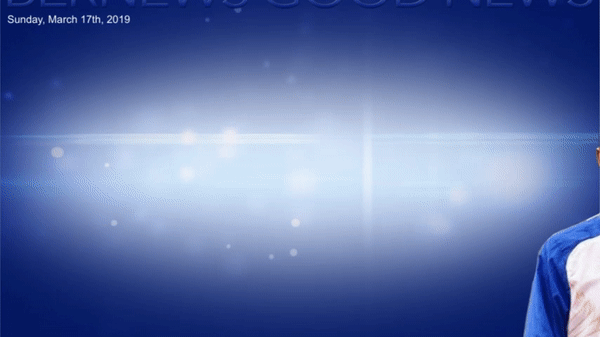 Other good news stories included students attending the Books To Film Programme, prizes being offered for End-To-End fundraisers, Bermuda Food Tours celebrating its first anniversary, and the Bermuda Onion Day event being set for May 18.
We also posted various community photo galleries, including coverage of the Department of Community and Cultural Affairs hosting a Seniors Lunch, BNA Youth and Senior Netball, a mountain bike race at Ferry Reach, the Bermuda Youth Chess Championships, Somersfield Academy students participating in their annual wax museum, Bermuda Rugby defeating Jamaica, and the FEI Jumping World Challenge.
In an effort to highlight some of positive news happening in our community, we supplement our standard morning and evening email newsletters with a special Sunday "Good News" email newsletter edition, and also produce a highlight video and article which strictly focuses on the positive news about Bermuda and Bermudians from the past week. You can sign up to have the free newsletter delivered via email here, and/or access the links below.
In addition, for those who like positive news, please feel free to visit our sister site ForeverBermuda.com, which seeks to showcase uplifting Bermuda news and visitor related services, or BermudaCovers.com, which offers an array of free Facebook and social media cover images, graphic designs and videos to assist you in showing off your Bermudian pride on social media!
Links to some of the 'good news' from the past week are below:

Read More About