The Bermuda National Jump Rope Team will compete at the World Jump Rope Championships in Norway from July 2nd – 12th.
A spokesperson said, "The National Jump Rope Team will compete on a global stage this July at the World Jump Rope Championships in Oslofjord, Norway from July 2nd – 12th.
"Our youth team the Bermy Bouncers [students are made up of female and male youth ranging in age from 10 y/o to 17 y/o] will be joined by our adult competitive team the Bermy Bounce Backs. Both teams will be competing in power based speed events and a variety of freestyle events against athletes from over 40 other countries.
Bermy Bouncers: Judah Smith-Dyer,14 [CedarBridge Academy] Xade Ingemann-Whitter,11 [St. Georges Prep] Ajani Robinson 15, [Mount Saint Agnes] D'Angelo Williams 9, [West Pembroke Primary], Sebastian Lee, 17 [United World College]
Bermy Bounce Backs: Kendia Gill, Lawriette Thomas, Safiya Dyer, Keitha Hodgson
Coaches: Toni Dickerson & Kendia Gill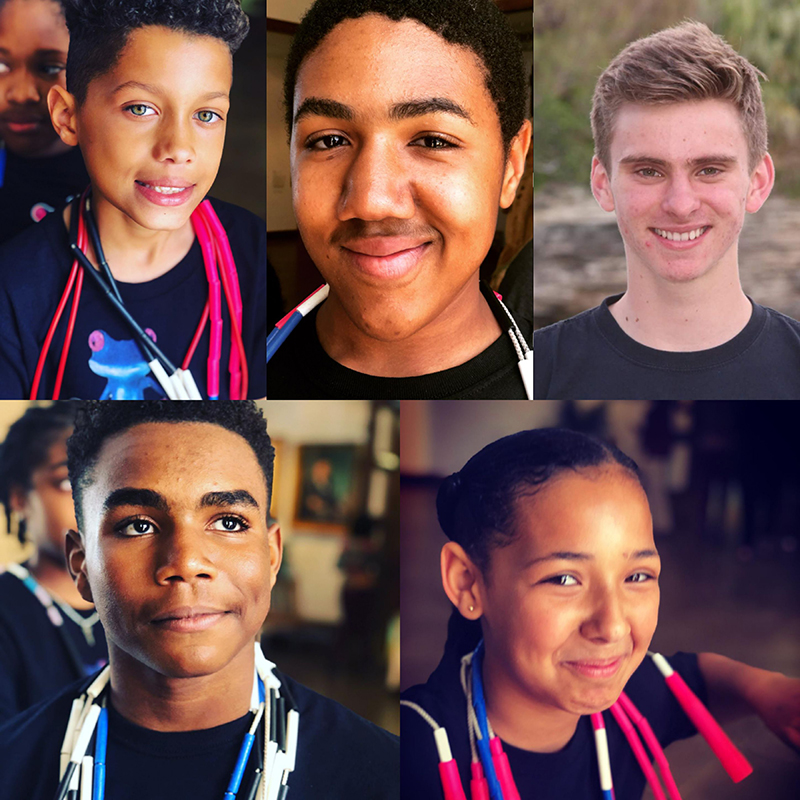 "Jump Rope is one of the fastest growing sports on island and is on track for becoming the newest National Sport Governing Body [NSGB] which will formally recognize it as a sport on island.
"Our Bermudian athletes have medaled in every competition we have competed in. It is about time our community shows support for these dynamic youth and adult jumpers," said Sionna Barton, BDAJRF Chairman/Head Coach
"Our jumpers train 4 times a week for 3 hours comprising of a mix of strength, conditioning and endurance training as well as working to enhance their single rope, double dutch, speed and freestyle jump skills.
"Although the sport may be a new one, and not one widely recognized, the hard work, discipline and dedication put forth by these Bermudian youth is something that should be highly recognized. Our team takes what other athletes use as a conditioning tool and makes a sport of it. Jump Rope is one of the most physically challenging sports there is, and these youth and adults are planning to represent our island proudly!
Jump 2B Fit Documentary
"The teams will compete in the following categories:
"Speed & Power Events [Athletes jump for a set period of time to see how many jumps they can get done]
30 second single rope speed
30 second single rope speed relay [4 jumpers]
30 second single rope double under relay [2 jumpers]
3-minute single rope speed
Double Dutch Speed Relay [4 jumpers]
"Freestlye Events [Athletes combine a series of different skills into a routine to compete within a set time limit. Events range in style and number of ropes and jumpers used]
Single Rope Pairs Freestyle [2 jumpers]
Chinese Wheel [2 jumpers] [Jumpers holds one handle of their rope, and one handle from their partners rope]
"For further information on our representing jumpers and/or on the program follow the program on Facebook or don't hesitate to contact us. Info on World Jump Rope: worldjumprope.org"

Read More About