Jesse Washington, Madelyn Moore and Elan Daley and National Swimming Cach Ben Smith departed Bermuda to travel to the FINA World Championships in South Korea.
"The World Championships is all about the experience and learning from that experience," Coach Smith said. "It will be a few nerves, but I think they will be ok with the targets set.
The Bermuda swimmers will be up against the best swimmers in the World, including Olympic medalists, world record holders and world champions.
According to the event website, the two-weeks aquatics festival registered a record number of participating nations, with 2500 athletes from 194 countries set to compete.
Coach Ben Smith, Elan Daley and Jesse Washington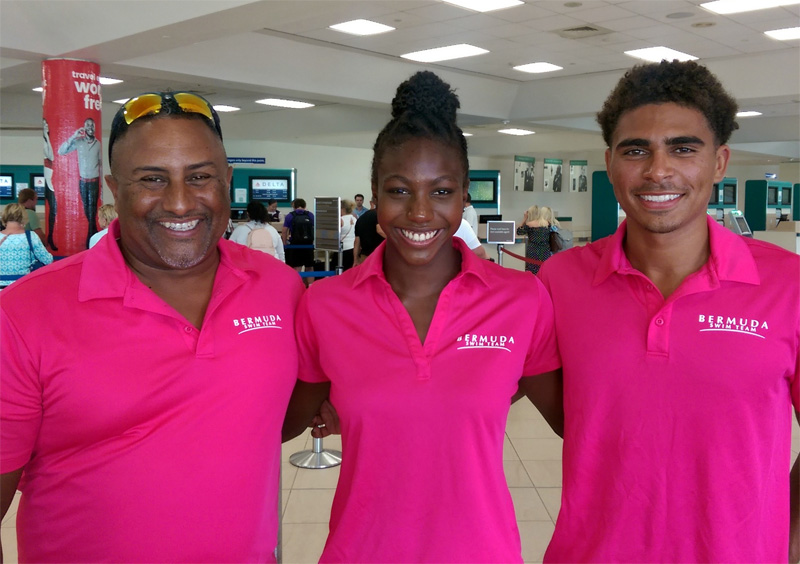 Read More About