Alexander Miller took top honors in the Juvenile category time trial this morning [Aug 10] at the 2019 Junior Caribbean Cycling Championships and teammate Liam Flannery rounded out the podium with a third place finish.
Continuing the strong showing by Team Bermuda, Nic Narraway took second place in the Junior category time trial. Last year Narraway was victorious in the Juvenile category races in Bermuda and this year he moved up to the older category.
Racing continues tomorrow with the road race for the team which will include Nazarai Fox with the Juveniles.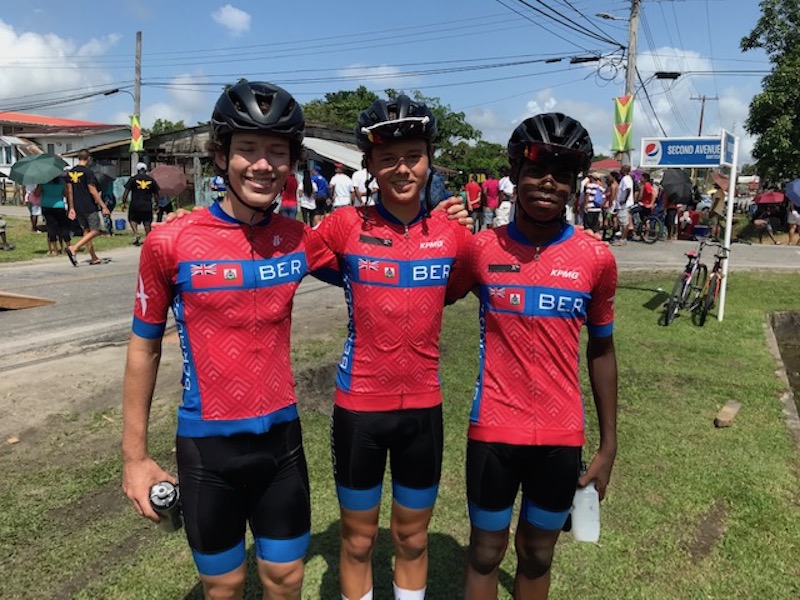 Read More About