Partly recorded in Bermuda in 1988, rock and roll star Keith Richards' debut solo album Talk Is Cheap was only half-jokingly called "the best Rolling Stones record in years" by citics when it was released.
To mark Talk Is Cheap's 30th anniversary, Rolling Stones co-founder, guitarist and songwriter Mr. Richards issued a re-mastered and expanded deluxe edition CD and vinyl box set of the record earlier this year. They include six tracks cut from the original release and an 80-page hardback book featuring rare photos and other material from the guitarist's personal archives.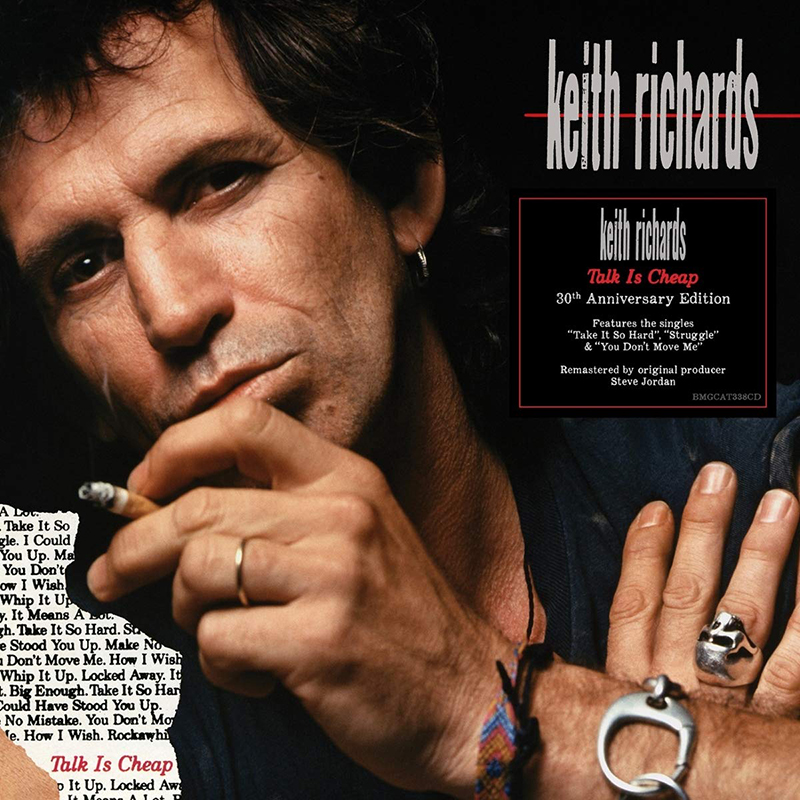 Described by Rolling Stone magazine as the creator of "rock's greatest single body of guitar riffs" and known for such songs co-written with bandmate Mick Jagger as [I Can't Get No] Satisfaction, Jumpin' Jack Flash, and Gimme Shelter, Mr. Richards is generally regarded as one of the most raw-edged and high-octane figures in the annals of rock and roll.
During a sabbatical from the Rolling Stones, Keith Richards and his Talk Is Cheap collaborator, American drummer/songwriter/producer Steve Jordan, descended on the island's old Bermuda Sound recording studio in 1988 to lay down tracks for the solo album.
Owned by the late Bermudian sound engineer Ian Marshall, the studio was located at the corner of Shelton and Happy Valley Roads in Pembroke. Along with studios in Quebec and Montserrat, Bermuda was one of three locations where Talk Is Cheap was recorded
A number of Bermudians worked on the Talk Is Cheap sessions, including sound engineer/musician Rob Berry. He was credited on the the chart-topping album as assistant engineer, audio engineer, and engineer.
Now resident in the UK, the experience Mr. Berry gained working with Mr. Richards helped to open recording studio doors for him in London. In the 1990s, he went on to work alongside the producers and engineers for such marquee name music acts as Queen, Yes, Nine Inch Nails, New Order, The Smiths, and INXS.
Rolling Stone magazine has said of the deluxe Talk Is Cheap 30th anniversary box sets: "In 1988, Richards took advantage of time off in the Stones' schedule and went into the studio with a crack band he dubbed the X-Pensive Winos, including guitarist Waddy Wachtel, keyboard player Ivan Neville and drummer-producer Steve Jordan.
"The result was a surprise: not just the debut solo LP by pretty much the last Sixties icon left who'd never gone solo, but an album with a loose vibrancy and rich sense of musical history. The deluxe edition includes six bonus tracks that show just how much fun these guys were having at the time. Talk is Cheap is an endearingly ragged classic considered by many fans the best Rolling Stones-related release of the last three decades."
The Talk Is Cheap 30th anniversary box sets are available through local music stores or from online vendors.

Read More About
Category: All, Entertainment, Music