Artist Nicky Gurret recently held an exhibition at the Fish Factory Gallery Art Space in Penryn, Cornwall, England, with her show titled 'It Comes In Threes.'
Ms Gurret, who works in oils, acrylics, plant material and other materials, focused on contemporary art using reels of wall paper, canvases and acrylic paints and paint brushes during her second International Artist in Residency, which culminated in the theme for the exhibition.
Ms Gurret says there is "something magical" about the number three and it's no accident that the number three is pervasive throughout some of our greatest stories, comedy and art.
Ms Gurret said, "There's just something about three that works across all mediums, all formats, all sizes. Three is beauty, three is symmetry, three is design. Three is the smallest number of elements required to create a pattern."
This is her second residency at The Fish Factory and her first exhibition abroad. In 2018, when she was International Artist in Residence, she concentrated on beach art, where the canvass is the surface of the beach between high tide and low tide and the paint brush is a rake.
She said in Cornwall there are many beautiful large beaches to create beach art and the climate is mild compared to the rest of England.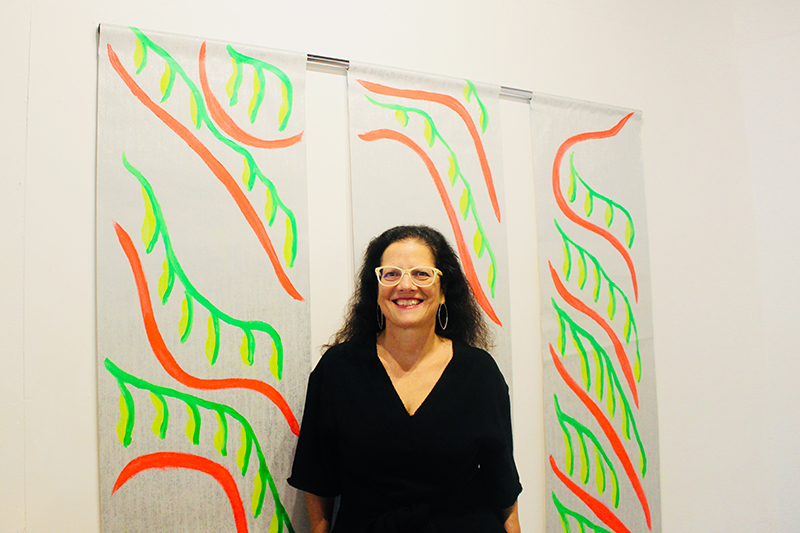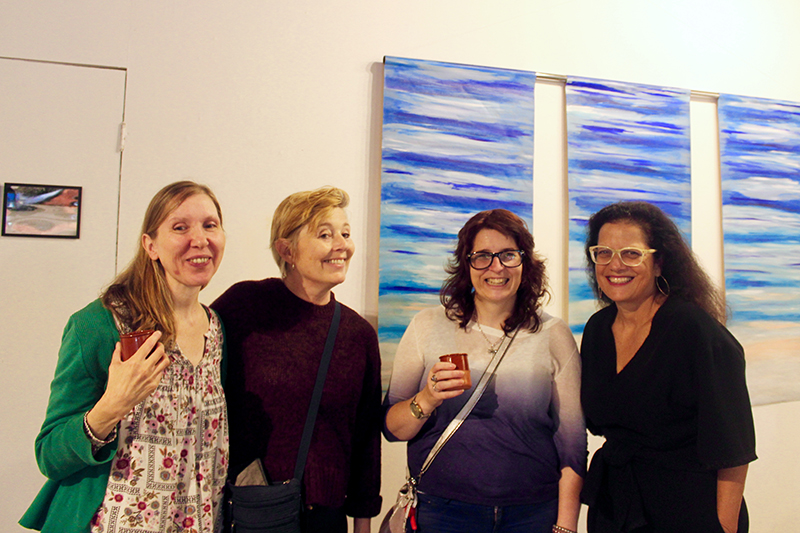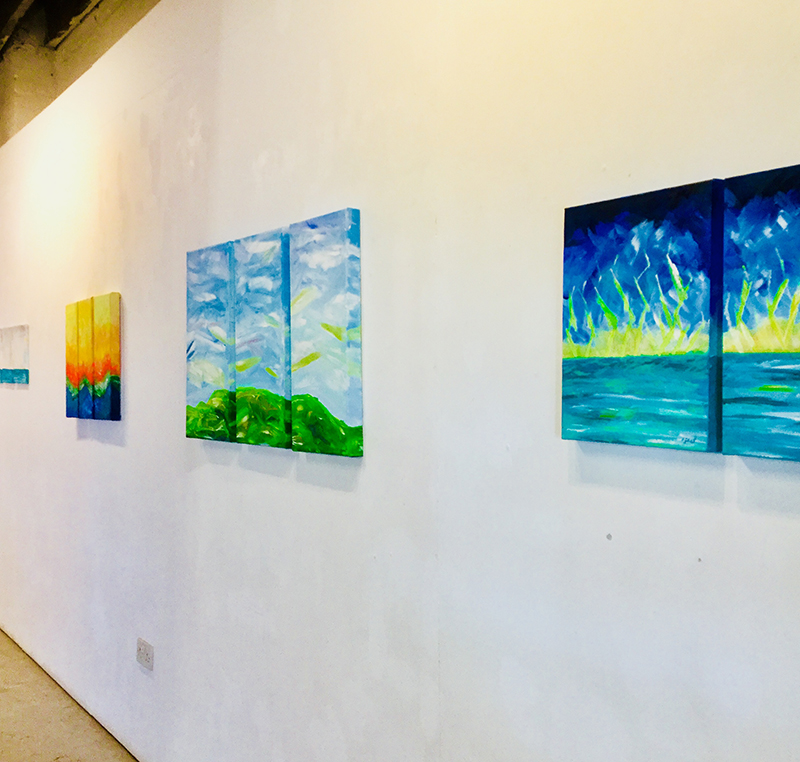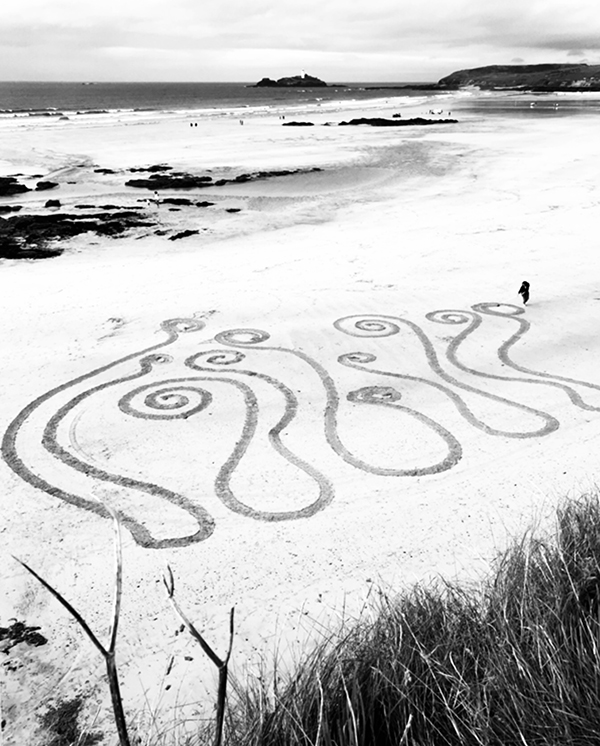 Read More About