Kraft Heinz and Butterfield & Vallis recently completed the second quarter of their Kraft Cares Campaign.
For a limited time, with the purchase of any Kraft Cheese product at stores throughout Bermuda, a percentage of sales was accrued to be donated to Bermuda Cancer and Health, and last week, a cheque was presented to Bermuda Cancer and Health in the amount of $4,689.
Lauren Purvey, Kraft Heinz Sales Manager presenting the cheque to Deborah Titterton Narraway, Chief Marketing Officer of Bermuda Cancer and Health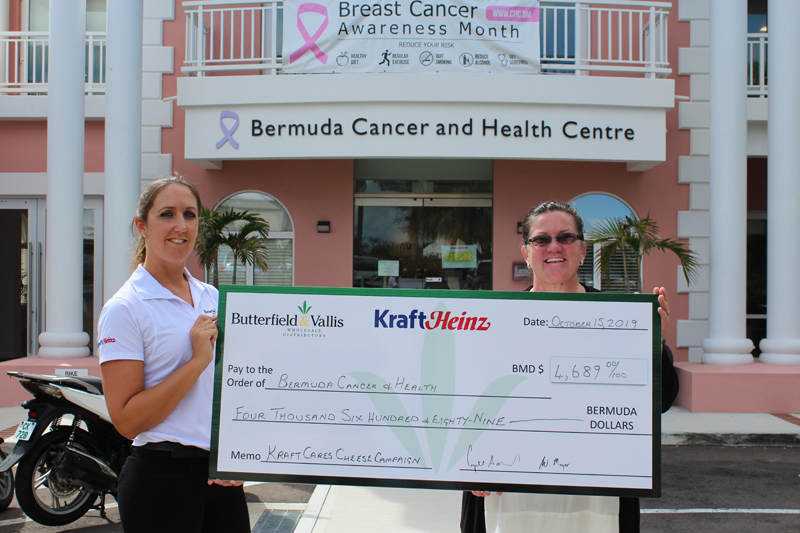 The money will go towards helping Bermuda Cancer and Health's Equal Access Fund which provides residents, regardless of their level of health insurance or ability to pay, equal access to services provided by Bermuda Cancer and Health Centre including mammography, ultrasound, bone densitometry, breast and prostate biopsies and radiation therapy.
For the next quarter of the Kraft Cares campaign, part proceeds will be donated to the Bermuda Zoological Society.
The management & staff of both KraftHeinz and Butterfield & Vallis said they "would like to thank everyone for purchasing Kraft Cheese and supporting these incredible charities."

Read More About