Fresh Breath Dental recently held their Community Day, extracting more than 40 teeth at no cost to the public.
A spokesperson said, "Fresh Breath Dental had its Community Day on November 21. Since its opening, it has collaborated with the Bermuda Cancer and Health, the Bermuda Government, vendors, and patients of Fresh Breath Dental to provide free teeth extractions to those in need."
Georgenna Wilson , Sharmaine Thomas, Zuri Taylor, Sandra Hodson, Dr Lopez, Victoria Cann, [missing from the photo: Dr. Nzabalinda, Diana Lopez, Alisa John and Health Department Dentist Dr Olivares and Dental Assistant Denise Samuels]: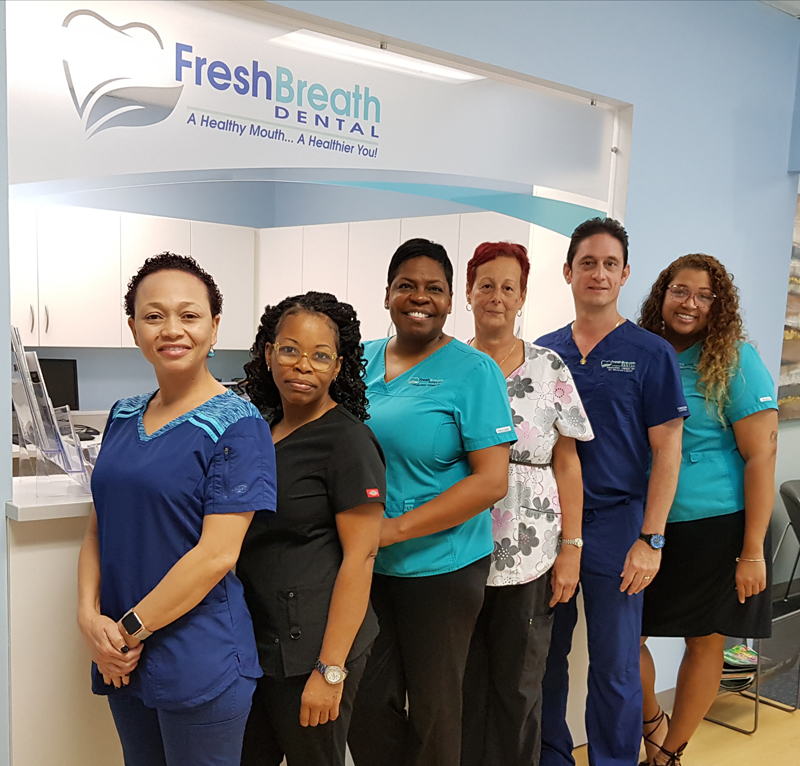 "Teeth infections that are ongoing can trigger health complications and compromise your health.
"It was a very busy day and over 46 teeth were extracted. Many of those receiving the service were in pain and discomfort. The relief and appreciation on their faces was heartwarming. It was good to see that people were concerned about the health of their mouths which play a key role in their overall health and took advantage of the free service.
"We plan to continue this collaboration and offer this free service once a year.
"We would like to thank those who volunteered their time and skills for this worthy cause."

Read More About