Bermuda's own Cirqle Circus Arts Collective is taking to Front Street in partnership with Spanish Town Entertainment to put on this year's biggest Halloween event, The Pier of Fear.
Under the big tent, Cirqle, Kinetix Natural Movement, Elevate Aerial, Cherish Entertainment and Vivid Elements will come together for a full night of mystical illusions, fire shows and acrobatic performances.
Two parties running back to back will have something for everyone. Aimed at bringing the community together and celebrating local talent, the kids event is accessible to all ages running 3:00-7:30.
During the kids event, workshops, demos and games will be running all day with fire performances commencing at dusk. Following the kids event, the adult only version will kick off at 9:00 and feature the Collective's best performers dancing to Dj Rusty G. Aerial silk and hoop dancers, contact jugglers, fire spinners, and interactive actors will engage the audience intermittently through both events.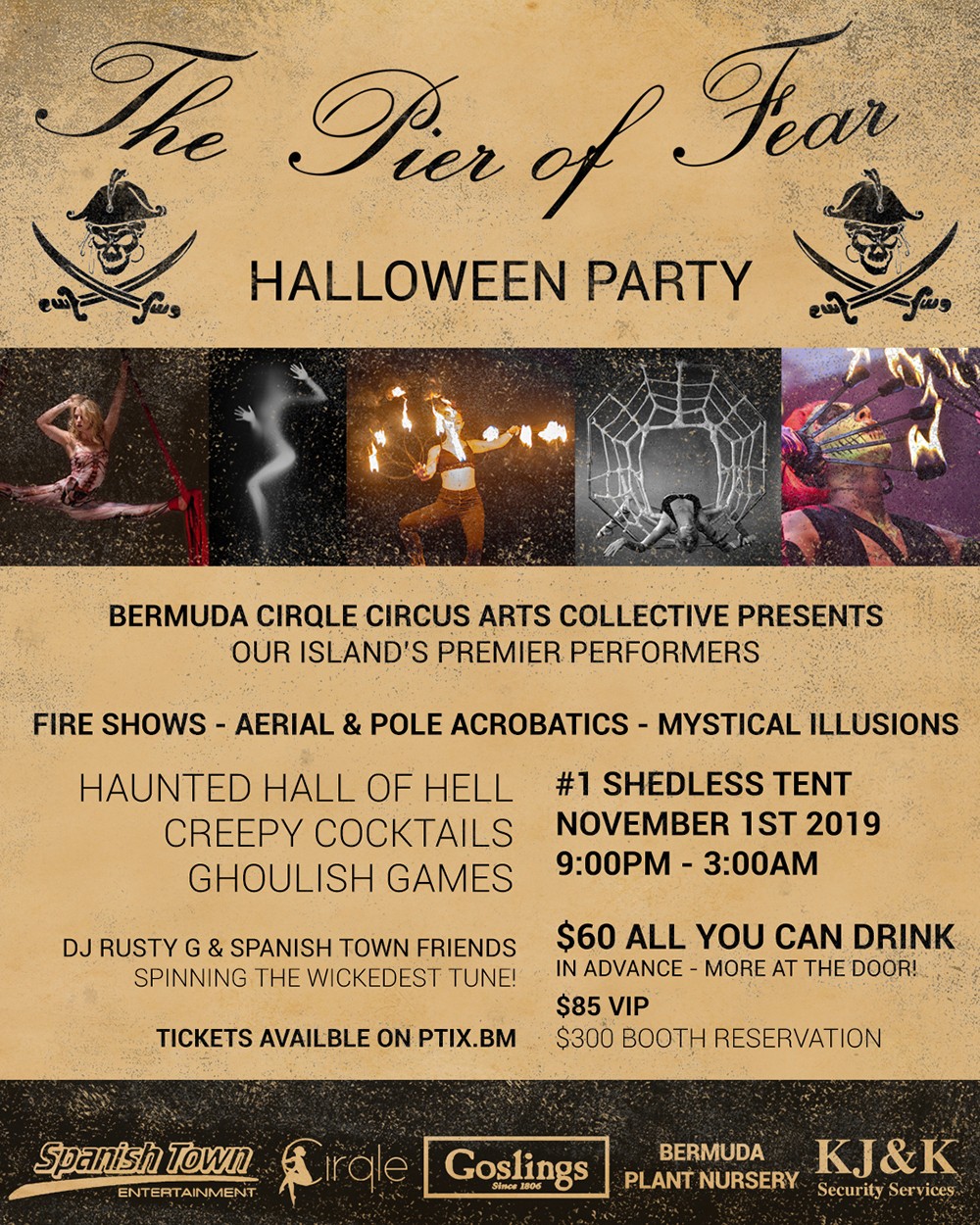 "Halloween is all about the spooky creativity behind decorations and entertainment. That's why it's so interesting that this event is hosted by the entertainment itself. I'm excited to be a part of Cirqle's first Pier of Fear," said Ashley Orianna Aitken, Founder of Vivid Elements.
Cirqle continues to cement partnerships with artistic and event production communities in order to achieve their vision.
"Partnerships make it possible for us to do more so we're always looking for ways to collaborate, share resources and broaden our horizons." said Tara Cassidy, founder of Cirqle.
"We hope for this to become one of several staple events through out the year, making it possible for us to put on ever more fantastical productions. We're excited to bring everything we can offer right to Front Street."
"Cirqle is run like a charity and maintains excess funds from bookings and productions in its purse to build new equipment, launch new projects, and cultivate modern circus culture on island. See the links and information below to support them this Friday or request a future partnership."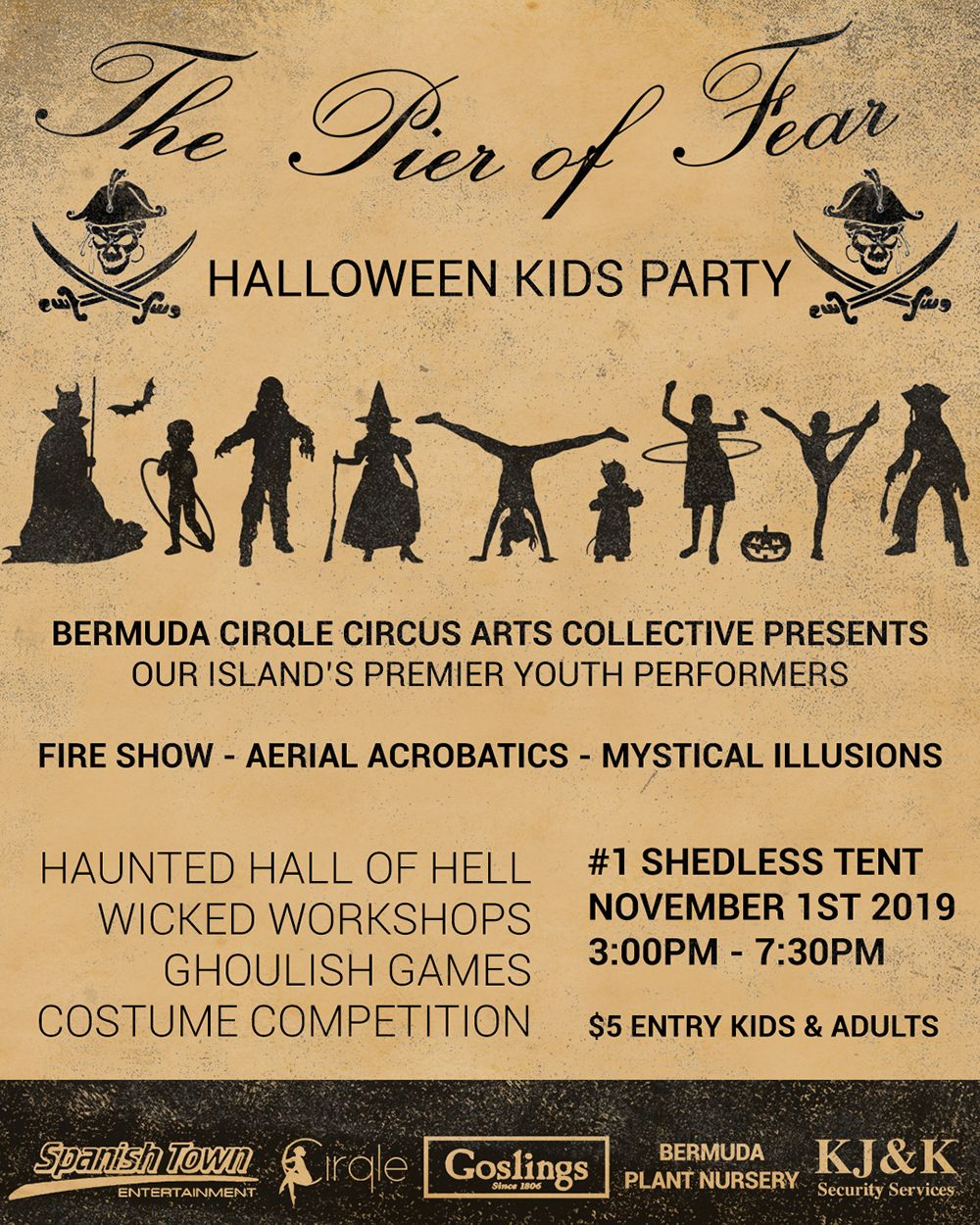 The Pier of Fear takes place at Number 1 Car Park on Friday, November 1.
Halloween Kids Party – 3pm until 7.30pm. $5 Entry. Tickets are available on www.ptix.bm.
Fire show starts at 7pm but demos and performances run all day.
Halloween Adults Only Party – 9pm. Tickets are available on www.ptix.bm.
Visit www.cirqlebda.com and @cirqle.circus on Instagram for more info.

Read More About
Category: All, Entertainment, News