'The Heart Of The Dragon,' a new children's book written by Suzie Arruda and Dr. Larry Trott to "promote the importance of having a clean mind as well as a good heart to children," has been released.
A spokesperson said, "Heart of the Dragon [HOTD] is inspired to promote a movement in holistic education where children are encouraged to learn the importance of having a clean mind and a good heart. These holistic techniques are taught through a series of exciting adventures with Morpho the dragon. The lessons include breathing techniques, Qi Gong exercises, cultural exposures and alternative healing modalities.
"The adventure tools that are used are children's story books, toys and animated videos. All of these are geared toward educational purposes with life lessons.
"The lessons are designed to help children manage their mental and emotional states, cope with stress, become more grounded in their everyday lives, promote healthy lifestyles through exercises and nutrition and understand their fellow man in order to reduce bullying and make their productive members of their community."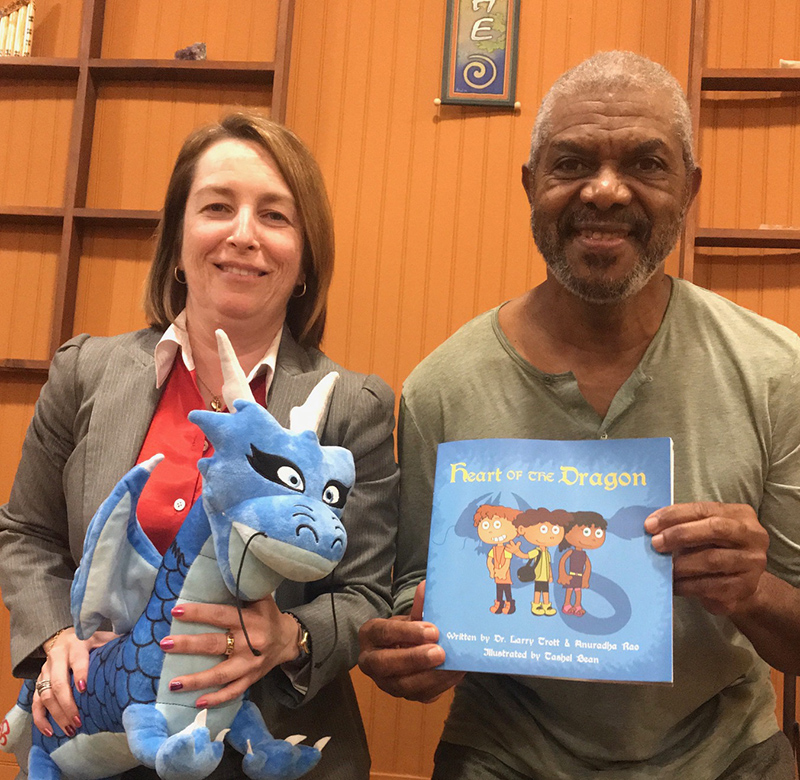 "Dr. Larry is on a quest to teach children the importance of having a healthy mind and soul. He created the program "A Healer in Every Home" which was designed to teach Qigong and Energy Healing to children. "The Heart of The Dragon" guides the reader through mystical adventures with easy to follow Qigong exercises.
"Dr. Larry is a bestselling co-author of 'Bouncing Back: Thriving in Changing Times', producer of the DVD, Peaceful Wind Qigong,Vol I, and creator of the audio CD set, "My Health is My Wealth: How to Live a Happy, Healthy and Whole Life". In 1997, Dr. Larry founded the Bermuda Tai Chi/Qigong Association.
"He obtained his doctorate in Metaphysical Studies from Delphi University and has certifications in other energy-based therapies including color and sound therapy, Qigong Healing and Tui-Na [Chinese Medical Massage]. He is also a member of the Registry of International Spiritual Healers, a Qigong expert, a certified John Maxwell Speaker, Trainer and Coach as well as a Les Brown Platinum Speaker."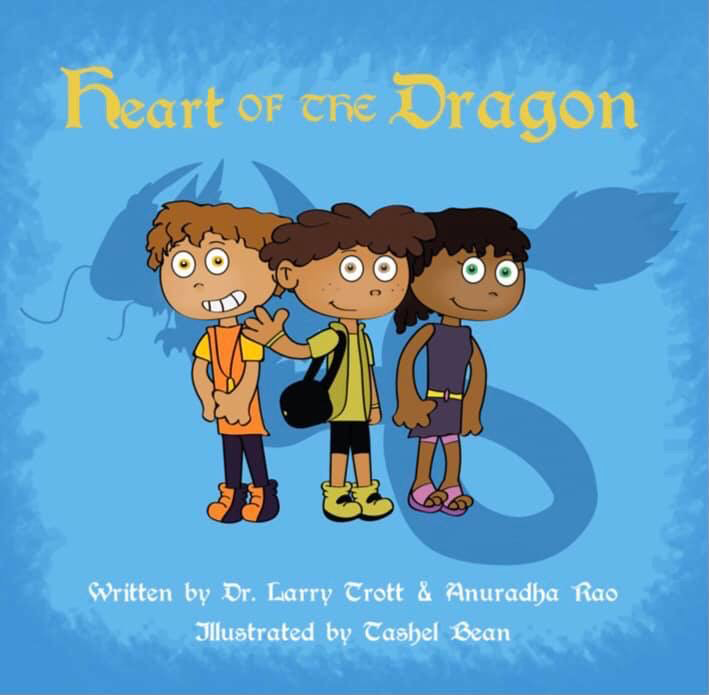 "Suzie Arruda has been practicing yoga for over 14 years and Qigong and other healing modalities for 5 years as a student of Sifu Dr. Larry Trott.
"Suzie believes that teaching children about different healing modalities promotes a healthy and more balanced lifestyle for them and gives them skill sets that they can use for the rest of their lives. She was involved with the "Healer in Every Home" program and is very excited to be involved with the "Heart of the Dragon" project.
"The book is currently available at the Bookmart or through their website at a cost of $12. They will be doing a book signing at The Bookmart on Saturday, December 21 from 12.00pm to 2.00pm."

Read More About
Category: All, Entertainment, News