[Updated] Following after the vehicle fire in Hamilton, boat fire in St David's, and a fire on Princess and Elliot Street, the Bermuda Fire and Rescue Service is attending yet another fire, with personnel on the scene of a structural fire in Hamilton today [Dec 7], with multiple fire service vehicles and firefighters working to extinguish a fire at the location. We will update with official information as able.
Update: BFRS Staff Officer Scott Quinn said, "A call was received by Fire Dispatch at 9:48am of reports of smoke and flames seen from a two story structure on Union Street, Hamilton. Five Fire Appliances from the Port Royal Station and Hamilton Station responded with a total of 12 Firefighters.
"On their arrival Sgt. Ronnae Lowe reported seeing heavy dark smoke and flames issuing from the structure. He then ordered two Firefighters wearing Breathing Apparatus to make their way into the structure to extinguish the fire.
"The cause of the fire is unknown and presently under investigation by the fire prevention dept."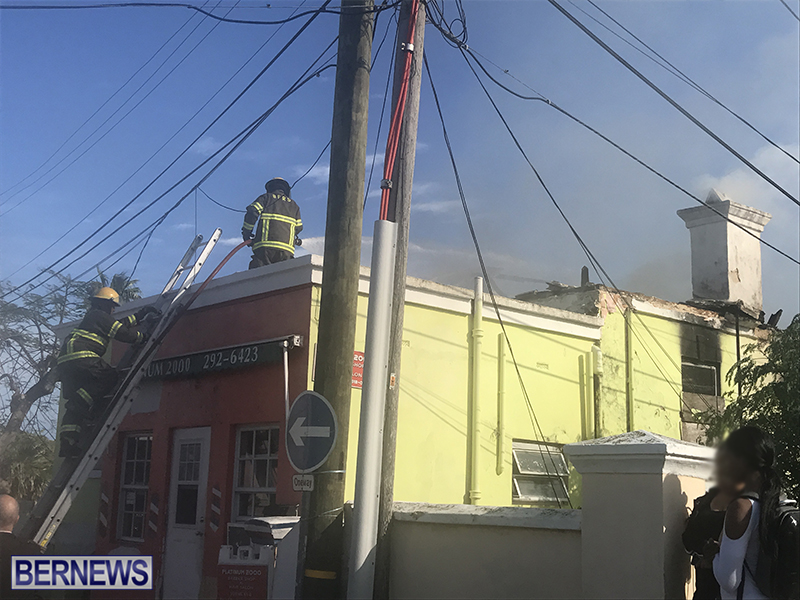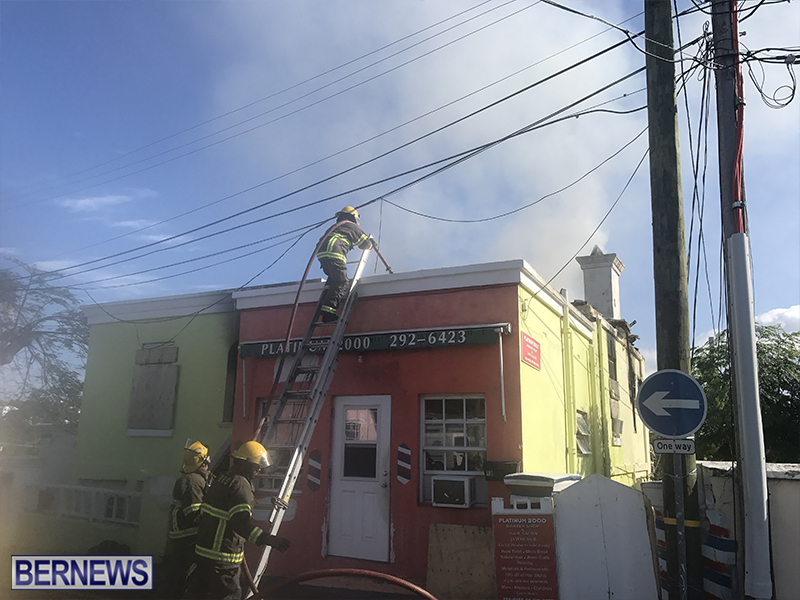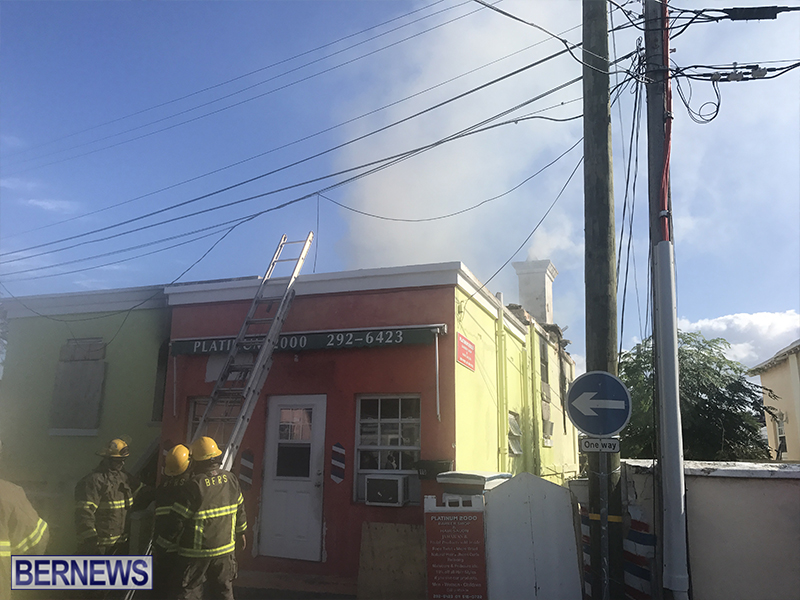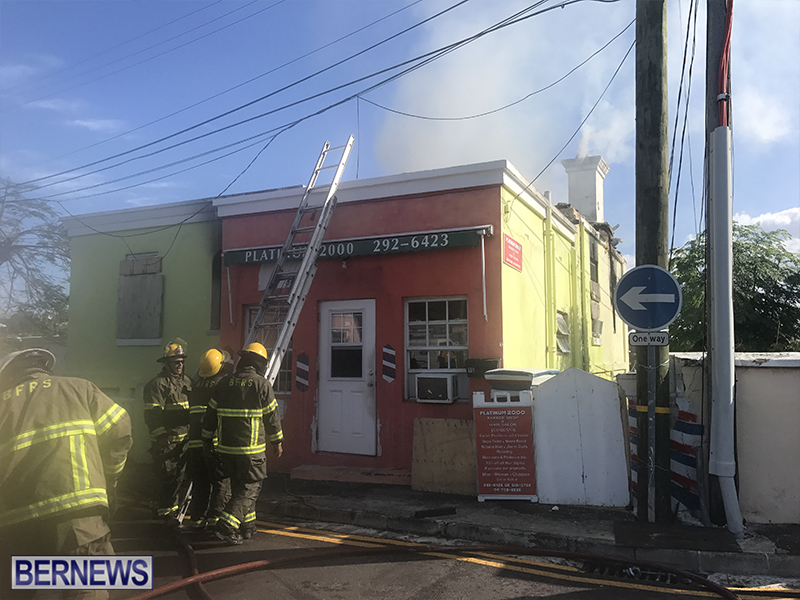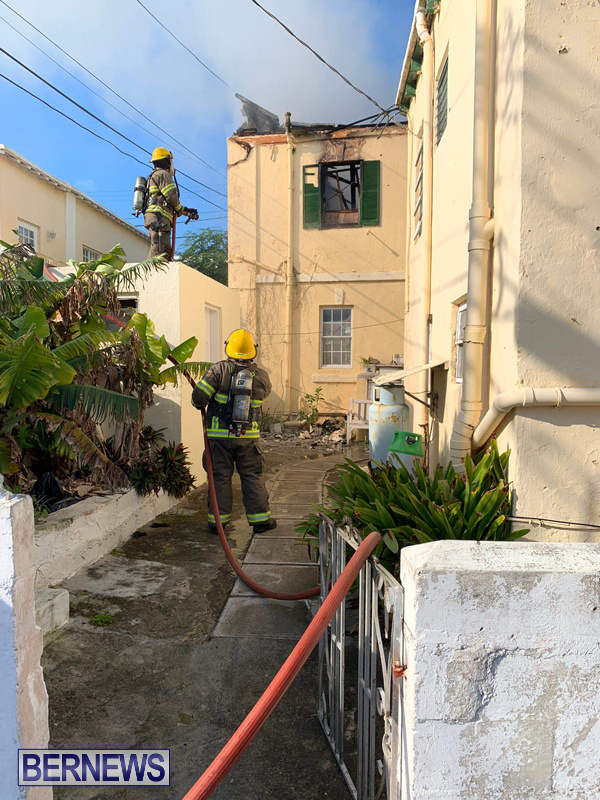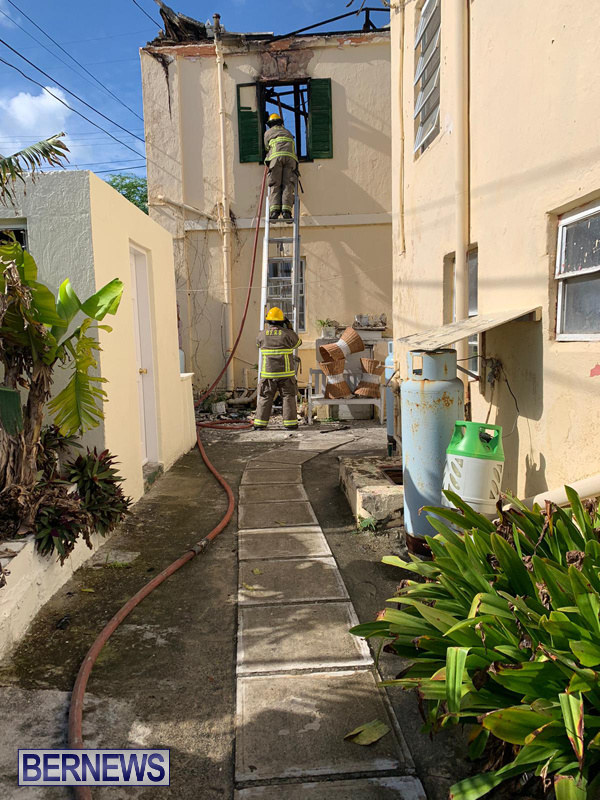 Read More About
Category: Accidents and fires, All, News, Videos