Nicky Gurret will be launching a book titled Beach Art on Thursday, February 20 from 6.00pm to 7.30pm, organized by Friends of The Bermuda National Library.
The event, being held at the upper level of the Bermuda National Library, will include a slide show, reception and book signing.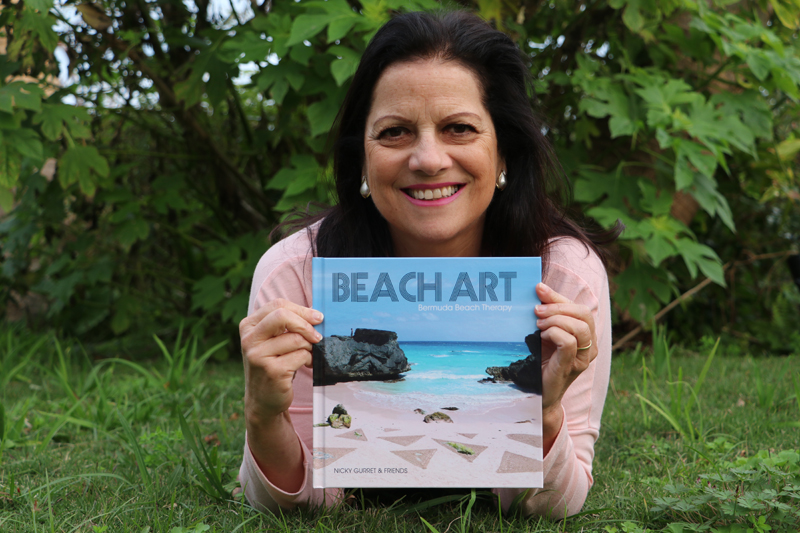 A spokesperson said, "Beach Art, is a new art house book for the Bermuda market. It has just been published by Nicky Gurret with the first book having been delivered to the The Bermuda National Library and now available at the Bermuda Bookstore, Bookmart at Brown & Co and Masterworks.
"The book is a compilation of beautiful photos of beach art."
Ms. Gurret said, "Beach Art is ephemeral, eco art. It is a painting on the beach where the area between high tide is the canvas and the paint brush is a rake." The book elegantly, displays photographs of many of Bermuda's iconic beaches adorned with beach art accompanied by thought provoking quotes about the sea."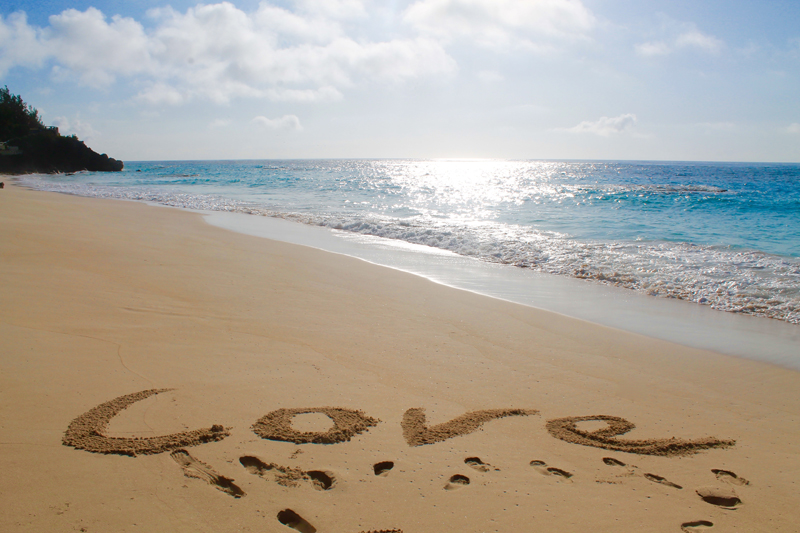 The spokesperson said, "Ms. Gurret a beach artist and avid photographer, is the founder and organiser of The Bermuda Beach Art Festival and also was the founder and organizer of Bermuda's annual Sand Sculpture Competition for 21 years.
"She invited well-known beach artists from around the world to lead demonstrations on beach art every March, which took place for six years with many local residents participating in this eco art."
Ms. Gurret said, "The book has been a labour of love and is a homage to Bermuda's breathtakingly beautiful beaches with an assemblage of the different artist's beach art, photographer's photos and famous quotes about the sea and beaches which I love so much."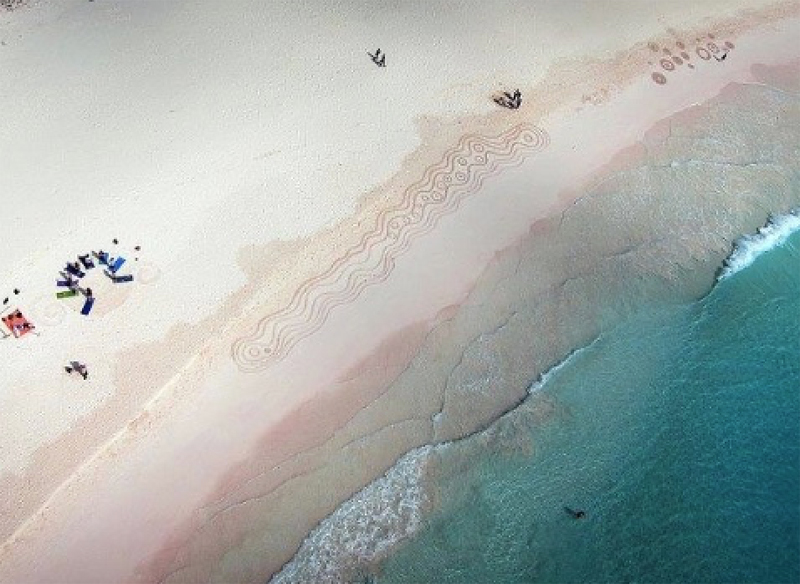 The spokesperson said, "The result is a beautifully crafted book on a unique form of art which would enhance any coffee table.
"A book launch organized by Friends of The Bermuda National Library with a slide show, reception and book signing will take place from 6.00pm to 7.30pm on Thursday, February 20 at the upper level of The Bermuda National Library."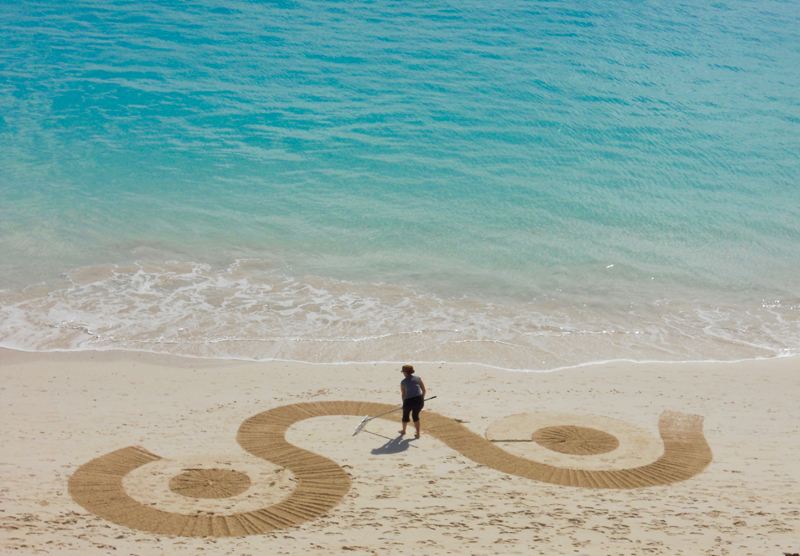 Read More About
Category: All, Entertainment, News