Pantry Box, a new online grocery box service provider, is promising to to provide food items on the island at prices they said are 10 to 40 percent lower than local grocers.
The service is utilizing a partnership with SargassoSea.app to provide home delivery at a reduced cost.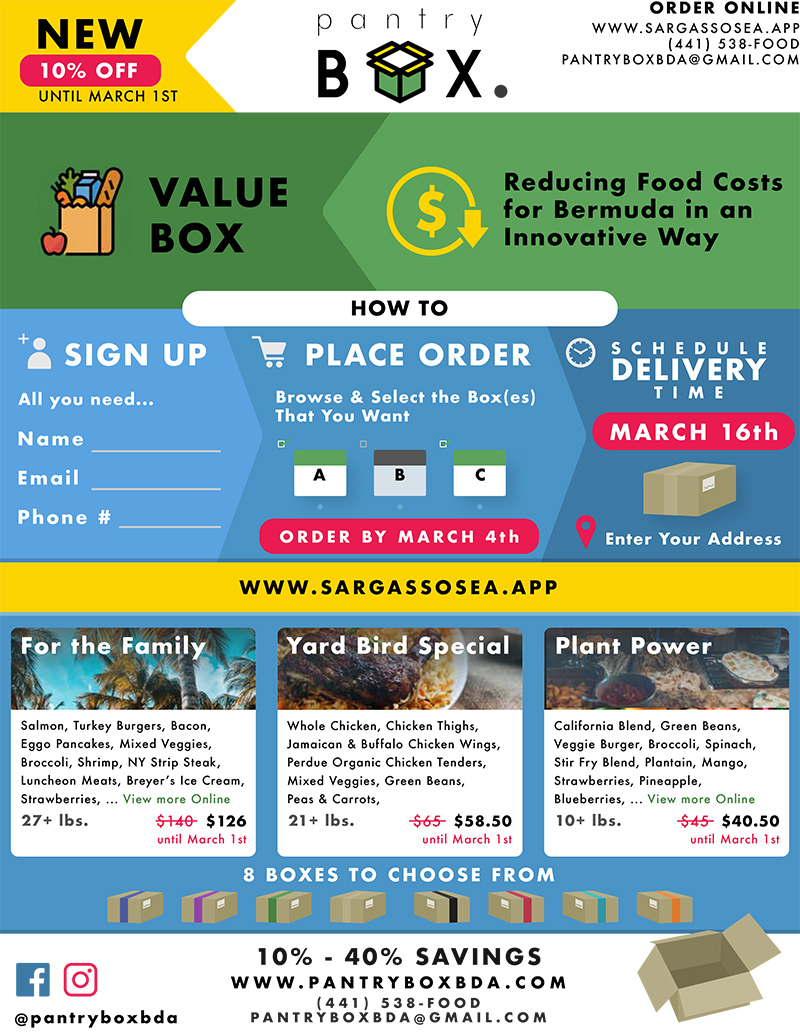 A spokesperson said, "We often see the struggle that Bermudians face every day. The cost of getting food to Bermuda is understandably high as we are in the middle of the Atlantic Ocean and the overhead to have this food on the ready adds to the cost for the end consumer.
"We view this crisis as an opportunity to bring quality food to Bermuda at discounted prices, from anywhere from 10% to 40% cheaper than local grocers."
Orders to Pantry Box can be placed by visiting SargassoSea.app or by calling 538-FOOD [3663].
Read More About