Members of the community are continuing to assist in the search for 26-year-old Chavelle Dillon-Burgess, who was last seen on Easter weekend at her Hillview Road, Warwick residence.
A team searched yesterday, and Antonio Belvedere, who organised the search, told Bernews, "It's been a long five days. We've covered a lot of ground. We've covered pretty much 85 percent of Bermuda so far; we still have a lot of work to do.
"We have been in trees with our cell phone flashlights, we've been in a lot of places that we've never seen before," he added. "The main goal is to try and cover as much ground in Bermuda as possible. "
Mr Belvedere noted that yesterday's search involved mostly mothers, who took their own time on Mother's Day to assist in the search and urged everyone in the community to do anything they can to assist in the efforts.
-
Ms. Dillon-Burgess, who is the mother of an 18-month-old child, is described as being 5'4″ in height with a slim build, and anyone with any information is strongly urged to contact the police on phone number 211 or the independent and confidential Crime Stoppers number on 800-8477.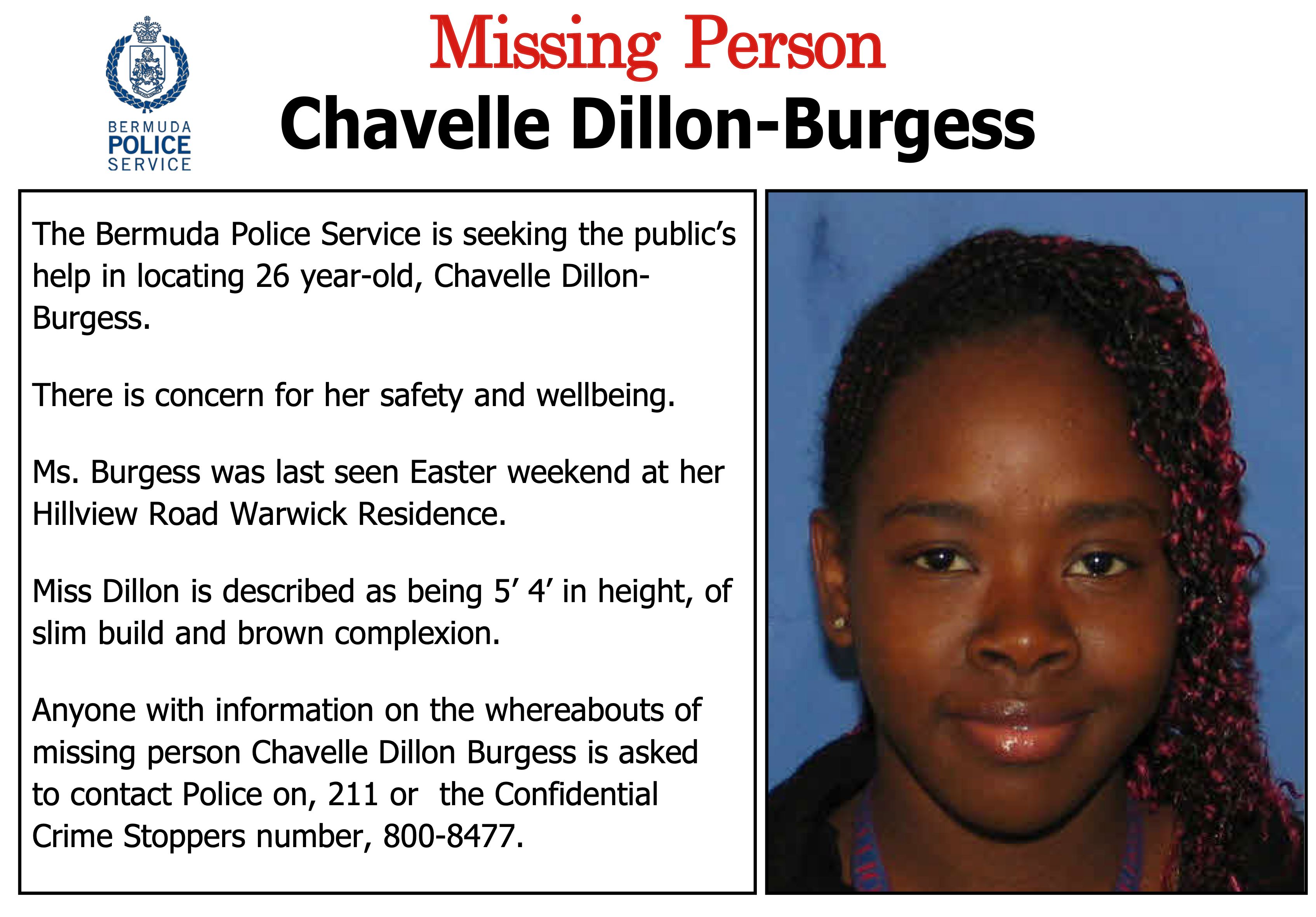 Read More About