[Written by Mikaela Ian Pearman]
Picture this: lounging next to a pool on a Friday afternoon with a refreshing cocktail in hand while overlooking the ocean after just finishing an incredible massage. Sounds good, right?! Well, not to make you jealous or anything, but that was my Friday afternoon.
I was invited to Exhale Spa at the Hamilton Princess to try out their Flow Massage. The brochure describes it as: "Love a deep tissue massage, but hate the pain? Then our signature massage is just the answer. Amazing choreographed waves of kneading open locked muscles, free energy blockages and relieve tension. This therapy incorporates more lymphatic drainage than a traditional deep tissue, resulting in greater detoxification and an enhanced boost to the immune system."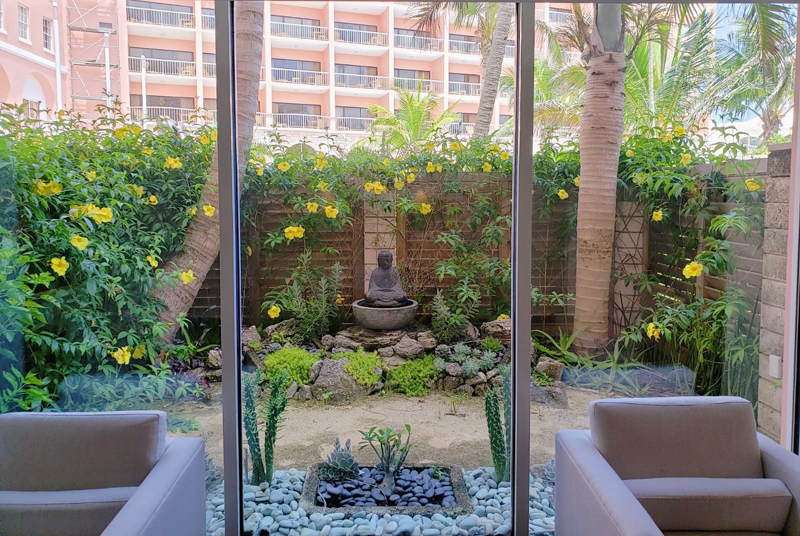 When I arrived at the spa, I was asked to sanitize my hands and then fill out a health form. I was then escorted to the locker area where everything had been sanitized and given a key for my lock with a robe and towels. I quickly changed and went to the lounge area to wait for Vikki, my therapist.
When she arrived, she introduced herself and then took me to the treatment room where I had to sanitize my hands again. She explained that everything that had been thoroughly disinfected before asking me to choose the oil for my massage. I went with Revive, which was mint, tangerine and nutmeg.
Before we started, I removed my mask and hung it next to the massage table while I was face down. Vikki wore a mask and gloves the entire time.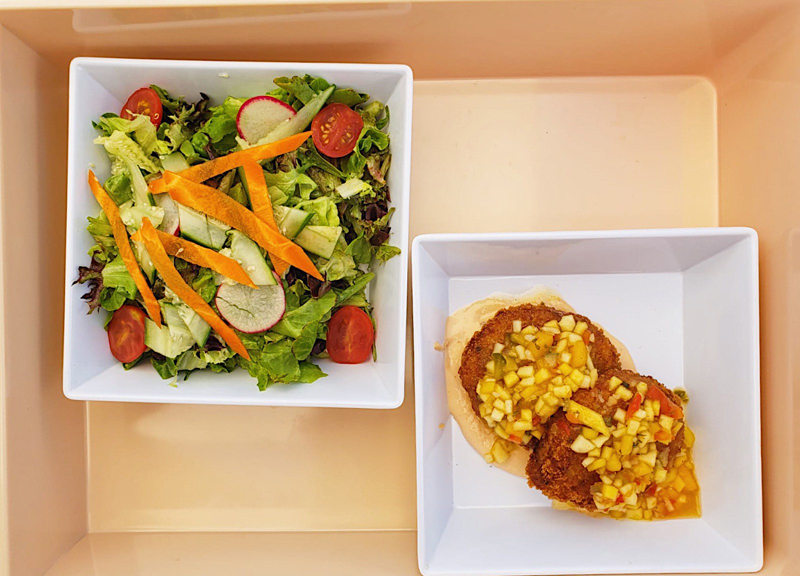 This massage was unlike any I've had before. The flow technique was incredible. Vikki started on my back and shoulders, which had a ton of tension, but she was able to melt it away. She also applied heating pads which did wonders for my sore muscles [I know I'm not the only one who's been hunched over at her dining room table working for four months].
When she moved to my lower half, that's when the massage became unique. Instead of just massaging my legs, Vikki massage from my foot all the way to my shoulders on each side, opening all the locked muscles and releasing the built-up tension with long strokes. I've never experienced such an effective massage. That technique is one I wish more therapists incorporated because it helped me to relax and made my body feel so much better.
For the second half of the massage, I wore my mask as Vikki continued to free energy blockages and open locked muscles throughout my body. It was absolutely what I needed.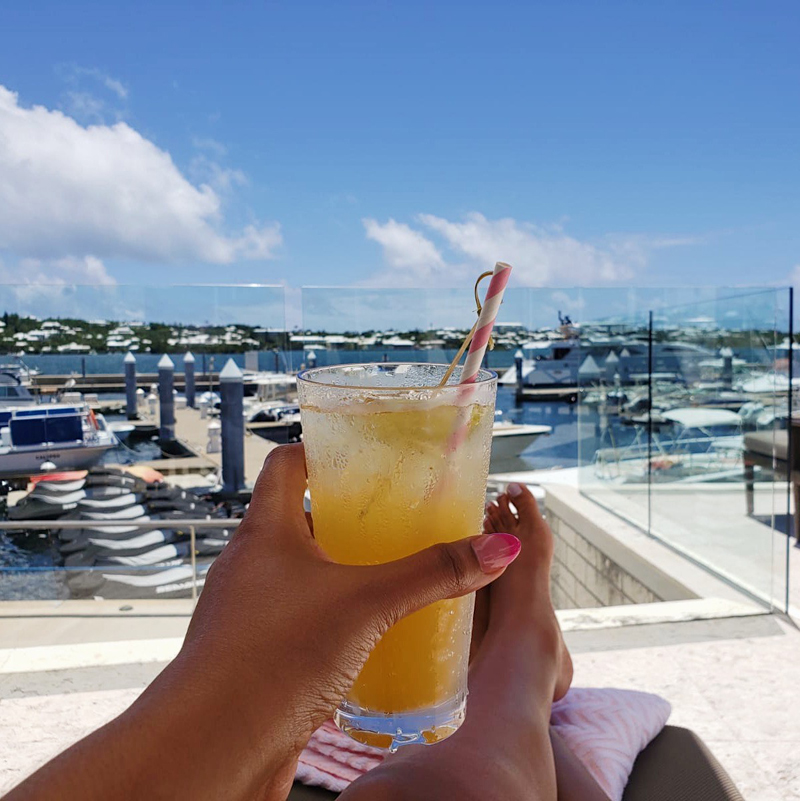 After the wonderful massage, I headed poolside to relax for a bit. Since the resort is closed aside from the spa and Crown & Anchor, I was truly spoiled in having the whole place for myself. The attendant was great, and my server Toussaint was excellent.
I enjoyed a light lunch of sparkling mango lemonade, crab cakes with pineapple salsa and spicy mayo and a simple side salad. The lemonade was incredibly refreshing and the crab cakes were delicious.
The best part of it all was being able to enjoy solo time in paradise. I know once the resort opens, the pool area will be busy, so this was bliss for me.
If you are looking for a relaxing spa afternoon, I highly suggest booking the Flow massage at Exhale Spa followed by a leisurely lunch at the pool. You won't regret it.
Read More About
Category: All, Business, Entertainment