[Updated] "How can the Premier have been so gullible to have approved this dodgy-looking deal," OBA candidate Patricia Gordon-Pamplin has asked.
Ms Gordon-Pamplin said, "The $800,000 loan was repayable over three years, which is around $22,000 a month, plus interest, from a so-called entertainment business that does not appear to have had any trading activity.
"How can a 'non-business' re-pay $22,000 a month?
"The Burt Administration has given money away to a non-Bermudian 'music promoter' whose company has no track record. How many other loans like this have been agreed by Premier David Burt?
"The Premier's recent 'apology' stated the $800,000 loan had security. From the Appendix to the contract, it appears that the "security" may have been the equipment Savvy planned to buy with the money.
"But where were the so-called assets that were supposed to secure the loan? Were they in Bermuda? Did the assets exist at all? The people's money was just handed over to the promoter? Why?
"This money belongs to the people of Bermuda. How can the Premier have been so gullible to have approved this dodgy-looking deal? Let's just hope this was incompetence and nothing more than that."
"Not so savvy. We will do better," Ms Gordon Pamplin concluded.
Update Sept 28, 8.20am: A PLP spokesperson said, "After Craig Cannonier said on Thursday's ZBM News that he didn't know him, today, it was revealed that Anthony Blakey & Danilee Trott's SAVVY Entertainment was actually hired by the OBA's America's Cup promotional authority to bring internationally acclaimed soca artist KES the Band, Patrice and Ricardo Drew to Bermuda.
"Craig Cannonier claimed on the news on Thursday that he knew nothing of them. Well, maybe he didn't – but, the America's Cup organizers did. And so did former OBA Chairwoman & OBA Candidate Simone Barton who was pictured with Mr. Blakey & Ms. Trott.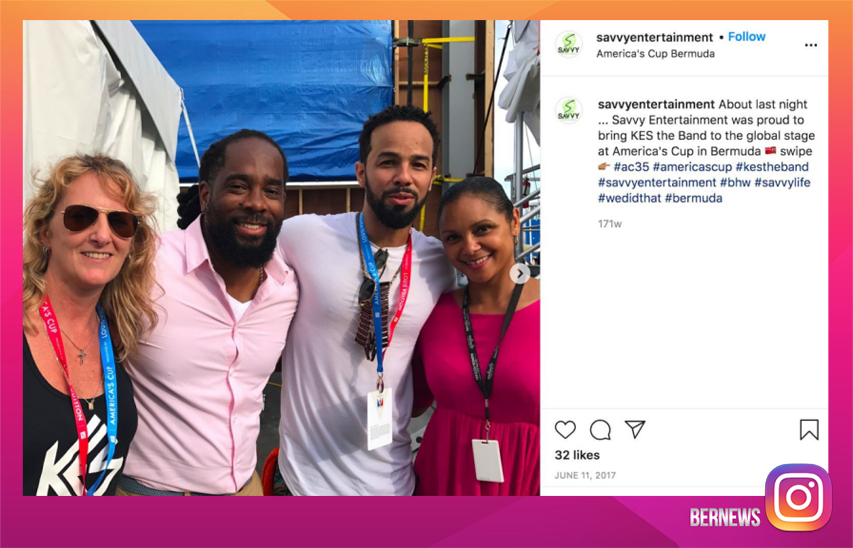 "If this company was so disreputable, with no connection to Bermuda and no experience in the country, as the OBA wants Bermudians to believe, then, why did their America's Cup promotional authority trust him with a contract to bring KES the Band to Bermuda? How much was he paid? Where are the details of the contract?
"SAVVY Entertainment had experience in Bermuda and had done work in Bermuda with their Bermudian business partners. In addition to the work for AC35, SAVVY was also involved with the Annual Bermuda Fashion Festival receiving $235,000 from the corporation in 2019.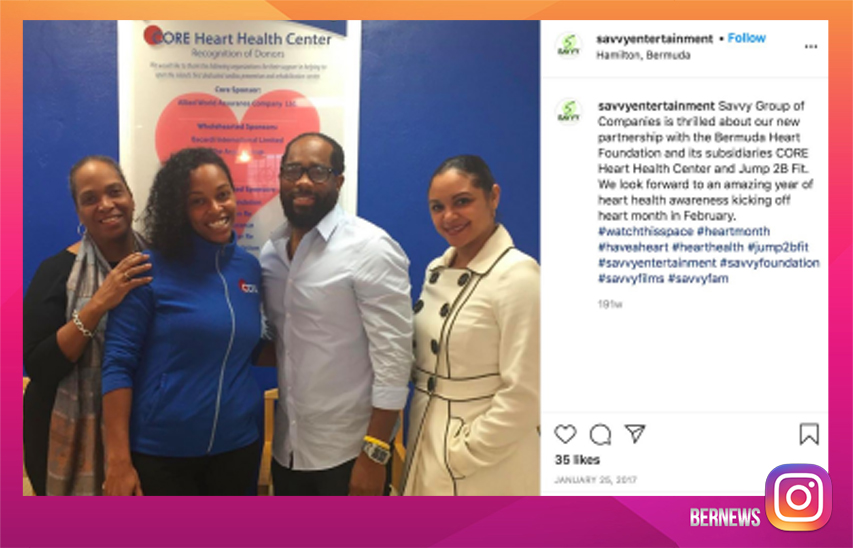 "For the OBA to recycle the loan terms which were made public 16 months ago shows how desperate their campaign has become. The Party Leader has laid out the facts of this situation and steps have been taken to recover the funds and prevent a similar occurrence in the future. It is clear that the combined opposition are so desperate to create a scandal, they will do and say anything to stop the PLP."
Update 12.50pm: OBA candidate Robin Tucker said, "I have been reading with interest the articles about Savvy Entertainment and, in particular the so-called apology from Premier David Burt.
"Why do I say so-called? Well, it appeared to be an apology but with so many caveats that it, effectively, was a non-apology.
"First of all, Premier Burt seemed to seek sympathy – he's been working so hard doing the people's work. With respect, someone with the title 'Premier', should be working hard and I congratulate him for doing so.
"He then seems to set about blaming everyone but himself.
"First, he blamed a media outlet for writing the story. Then he seems to say it was the OBA's fault for restoring a beautiful building to its former glory.
"The Premier tries to justify giving $800,000 on the basis that there was a Bermudian partner.
"We were told the Bermuda Police Service was helping in the investigation into this missing money only for the BPS to say, 'no', we are not.
"And then the Premier blames civil servants for releasing the money even though it was money that was approved by his Cabinet.
"Nelson Mandela said, 'It is better to lead from behind and to put others in front, especially when you celebrate victory when nice things occur. You take the front line when there is danger. Then people will appreciate your leadership.'
"It seems our Premier has done the opposite. He has put others in front of him when there is danger and frequently puts himself first when there is something to celebrate.
"Lastly, the Premier said, 'the Government doesn't give funds to foreigners to "build their dreams".' It seems that in this case, that was exactly what this money was for."
Read More About