Bermudian Rodney Smith Jr — well known for his charitable lawn mowing initiative in the USA — has had his application for a green card denied by the United States Citizenship and Immigration Services [USCIS].
An AL.com story said, "An Alabama man who has garnered national attention for his time spent traveling the U.S. to mow lawns says his bid to gain a permanent resident card under U.S. immigration laws has been rejected.
"Rodney Smith Jr. cuts lawns for free for the elderly, disabled, single mothers, and veterans, and has been involved in several nationwide projects to encourage youth and law enforcement. The Huntsville-area man posted a two-page message to his Twitter account this morning, saying that his bid for a green card has been turned down.
"Smith, a native of Bermuda, said he has lived in the United States for the past 15 years. Attempts to contact him for comment were not immediately successful.
"Serving the people of the United States is my passion, and it is here where I want to spend the rest of life," he wrote. "However, my stay here is in jeopardy. I may be forced to leave the country.
"I have followed all the appropriate and legal protocols, but things have not gone my way. My application for a green card was recently denied by the [United States Citizens and Immigration Services]. I will continue to fight to earn permanent residency, and ultimately my citizenship, but my options are limited."
"Smith said his denial letter stated he was rejected because he had not provided 'documentary evidence that my work is an original contribution of major significance to the field' of social work.
You can read the full story here on the AL website.
Mr. Smith also tweeted the two-page message below, saying: "Family, I need your help. Please read."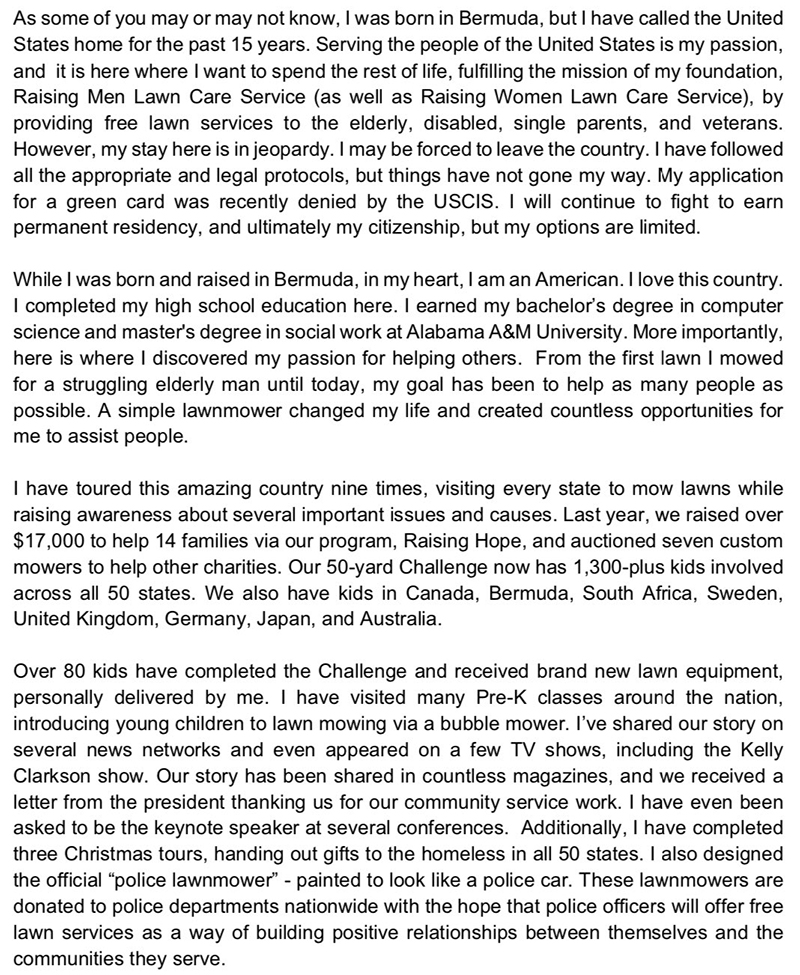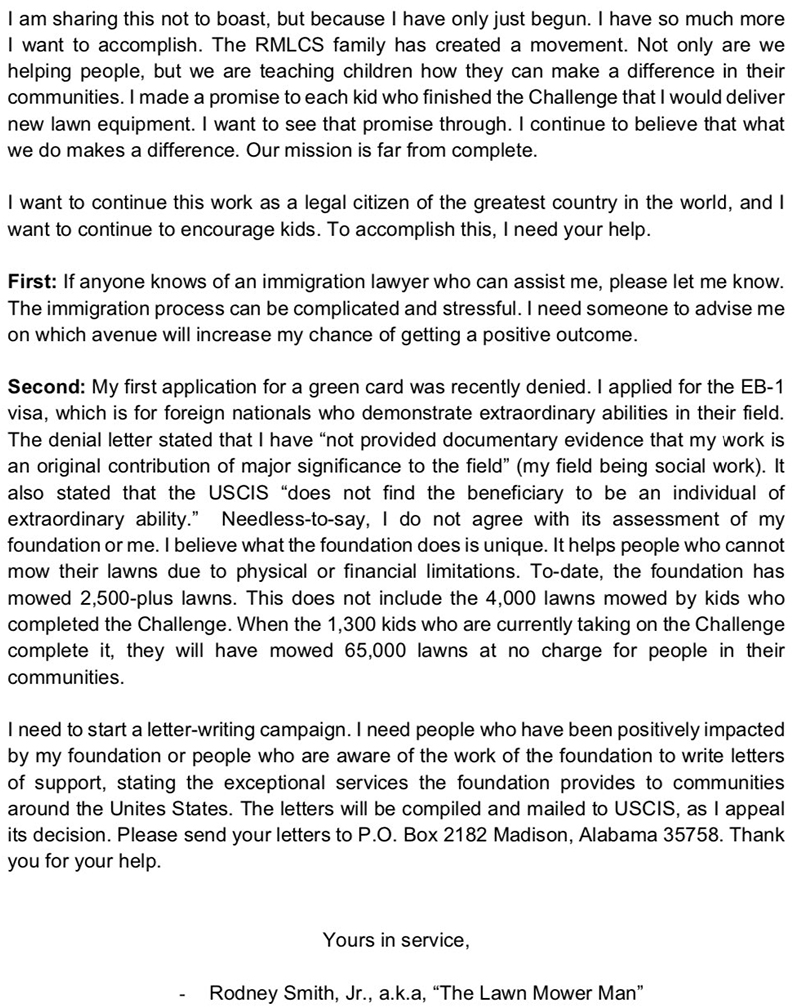 Read More About