The finals for the International Independent School Public Speaking Competition [IISPSC] were held on Sunday, October 25th, with four students from Bermuda performing in After Dinner Speaking, Persuasive Speaking, and Dramatic Interpretation.
The competition was due to be hosted by the Mulgrave School in Vancouver, British Columbia, Canada, but, due to the pandemic, Mulgrave decided to host the tournament virtually. Both the Bermuda High School [BHS] and Warwick Academy fielded teams of 3 students, along with 34 other schools from Canada, the United States, South Korea, Hong Kong and the UK. In total, more than 130 students competed.
Warwick Academy Students Eva O'Connor, Noah DeSilva, & McKenzie Kohl-Tuckett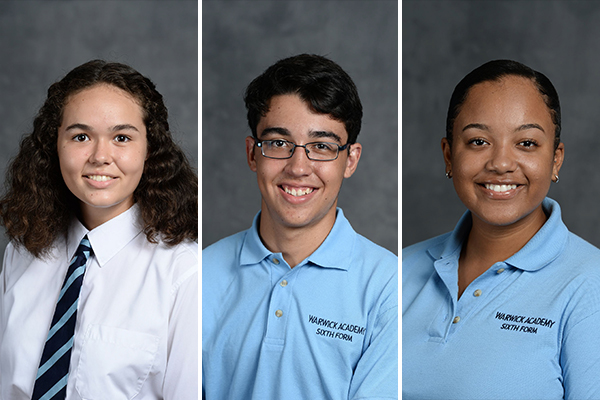 Hailey O'Donnell and Linnea Kuruvilla, from BHS, along with Noah DeSilva from Warwick Academy competed in the After Dinner Speaking finals, with Hailey placing 3rd overall in the category.
McKenzie Kohl-Tuckett from Warwick Academy competed in the Dramatic Interpretation and Persuasive Speaking finals, placing 3rd in Dramatic Interpretation. Christina de Kock from BHS and Eva O'Connor from Warwick Academy, rounded out the teams.
Ms. Kohl-Tuckett was also awarded the Balmoral Hall Trophy as the top overseas speaker, and Warwick Academy, coached by Stefanie Sinclair, received the St. John's Ravenscourt Shield for top overseas school. Ms. Kohl-Tuckett placed 8th overall, whilst Ms. O'Donnell placed 22nd and Mr. DeSilva 25th, out of the more than 130 students who competed.
BHS Team [L-R Linnea Kuruvilla, Christina de Kock, Hailey O'Donnell]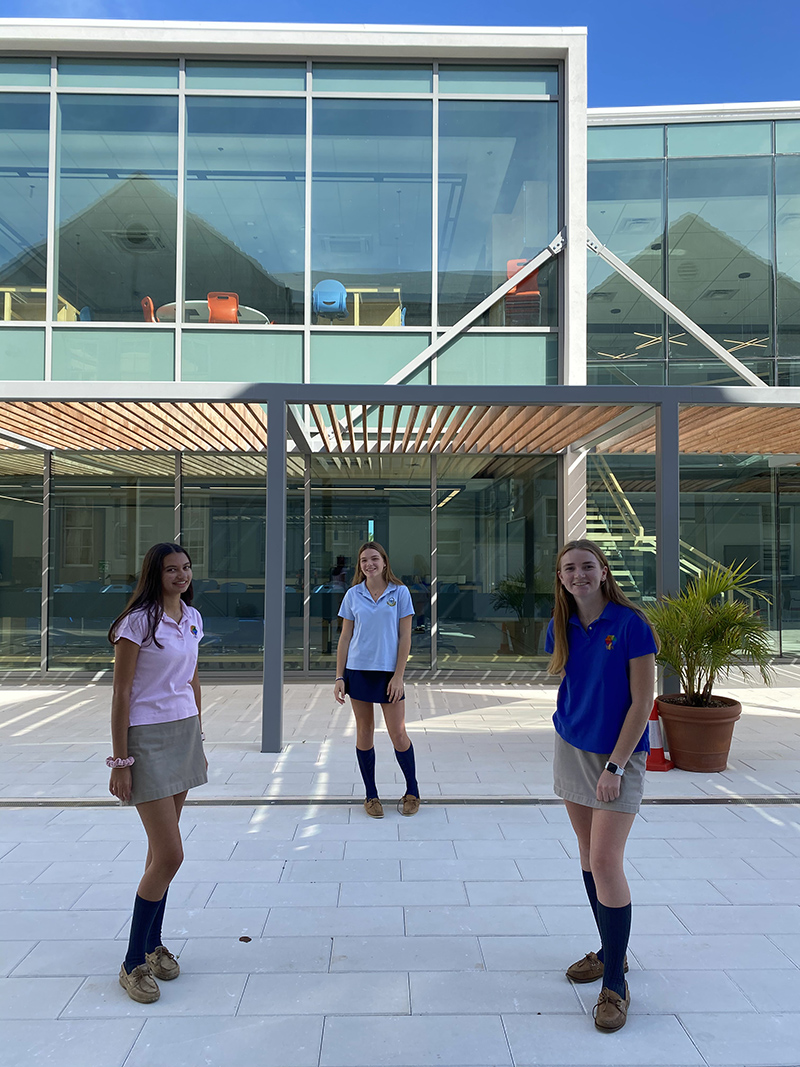 Jennifer Burland Adams, a member of the Board of the International Independent Schools Public Speaking League, and the coach for BHS, commended the students who participated, saying: "Bermuda should be very proud of the students who competed this year with all the modifications due to COVID-19 restrictions, in addition to the normal stressors of academics and other activities.
"With some preliminary rounds pre-recorded and others live through Zoom, students had to be prepared earlier than usual and adapt to performing for a camera or computer screen."

Read More About