BHS Secondary students recently celebrated Round Square Day.
A spokesperson said, "On Wednesday, March 23rd, BHS Secondary students celebrated Round Square Day, with a full day of activities for the first time since 2019. The theme of the day was 'Blue Skies, Brave Conversations' and was a chance for students to celebrate the Round Square IDEALS of Internationalism, Democracy, Environmentalism, Adventure, Leadership and Service with a variety of discussions and activities throughout the day, planned by the Student Leadership Team and staff.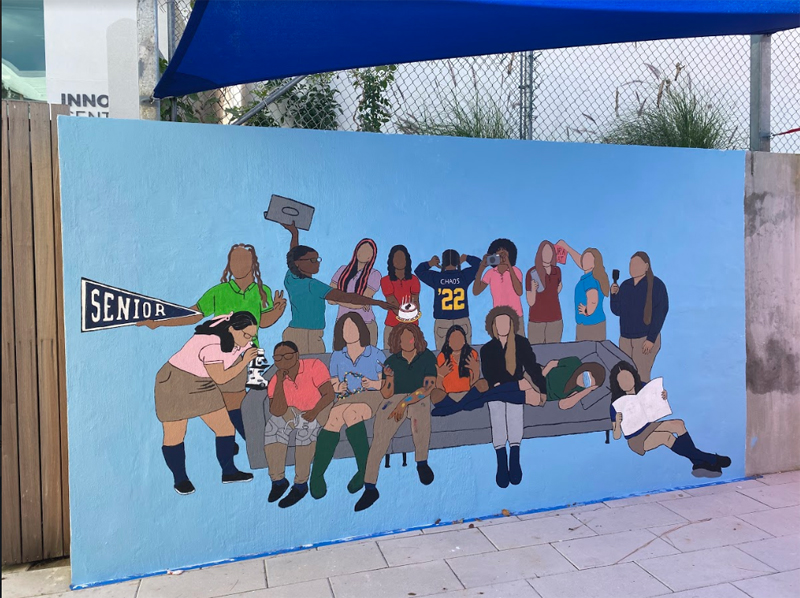 "In the morning, students took part in year group level discussions around various topics including mental health, social media, the environment, feminism, equality, privilege and identity. These 'Brave Conversations' were facilitated by staff members and student leaders and gave students the opportunity to not only learn from each other, but to share their thoughts and opinions on a variety of topics.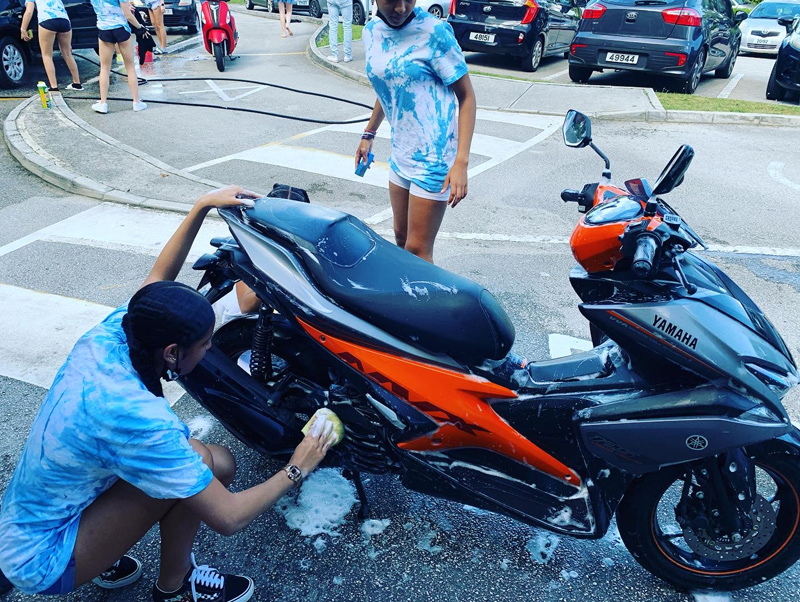 "After lunch, students took part in various Service activities; some on campus and others out in the community. Butterfield & Vallis kindly donated vegetables, which Year 7 students used to make soup, which was then donated along with sandwiches to The Salvation Army.
"Year 9 students boxed up non-perishable food items, which had been collected throughout the Term, to create food hampers for Home, The Eliza Doolittle Society and The Roman Catholic Diocese / St. Vincent de Paul Society, Loaves and Fishes.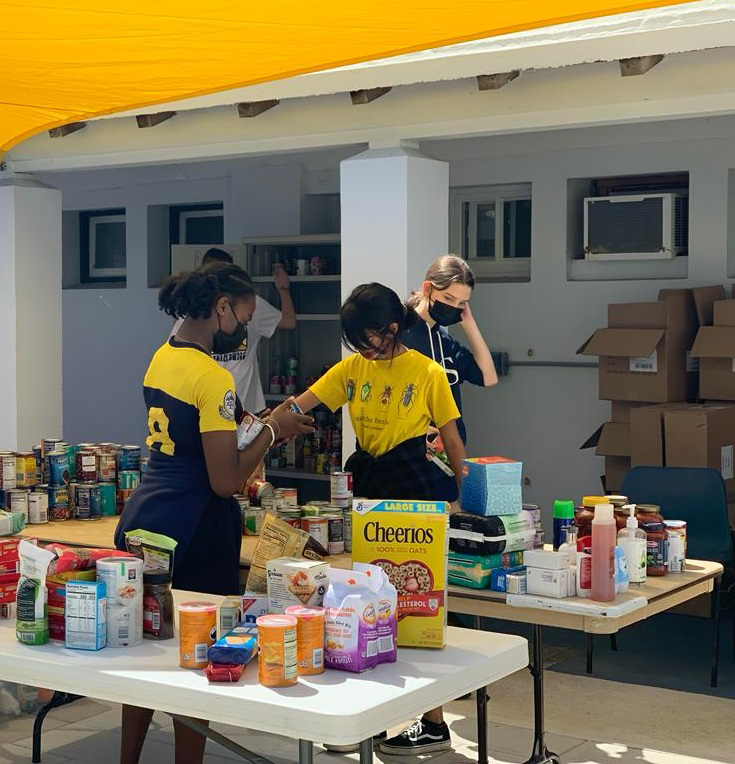 "Across Primary and Secondary, students were encouraged to wear blue and yellow in support of humanitarian relief efforts in Ukraine and fundraising from the grub day was combined with two other initiatives; a Year 12 bike and car wash, and a Year 8 Bird Box project where students created bluebird boxes to be sold.
"All proceeds from the bird box sales and the bike / car wash will go to relief for the humanitarian crisis caused by the invasion of Ukraine.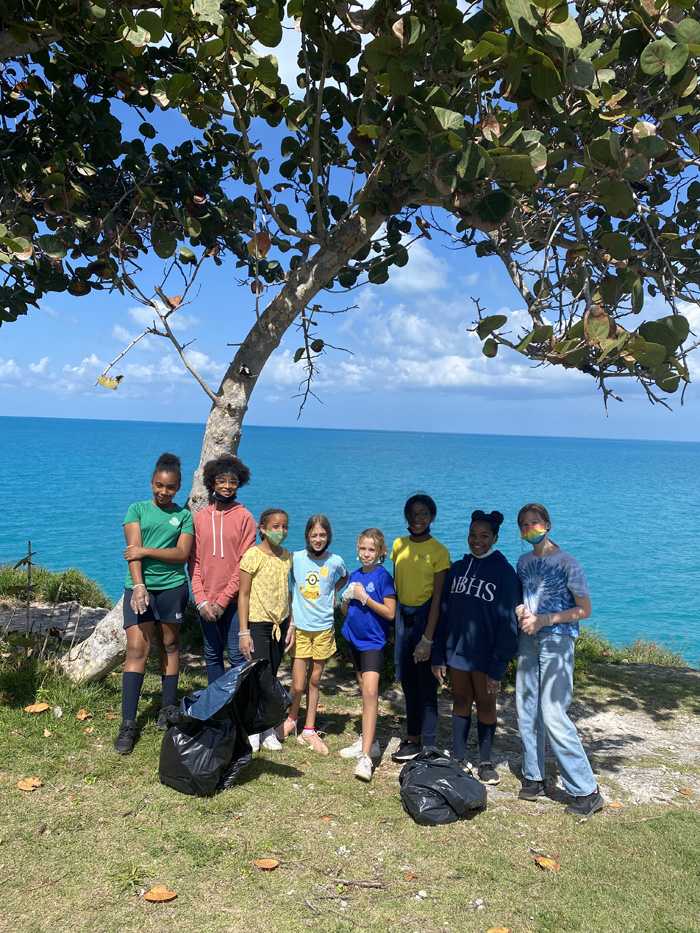 "Year 13 students, the Class of 2022, spent the day engaging in conversations reflecting on their last two years of high school, where they are today and the futures that await them. They also completed their legacy projects, which are the start of a new initiative designed to become a school tradition going forward for each graduating class.
"Students designed and painted a class mural and created a 'Plant Pot Project.' They painted and planted two pots, one for the current EYP and the other for Year 7 students which will then be planted on the school grounds in six years, with the pots being recycled back to the new EYP and Year 7 students; thus creating a full circle legacy project.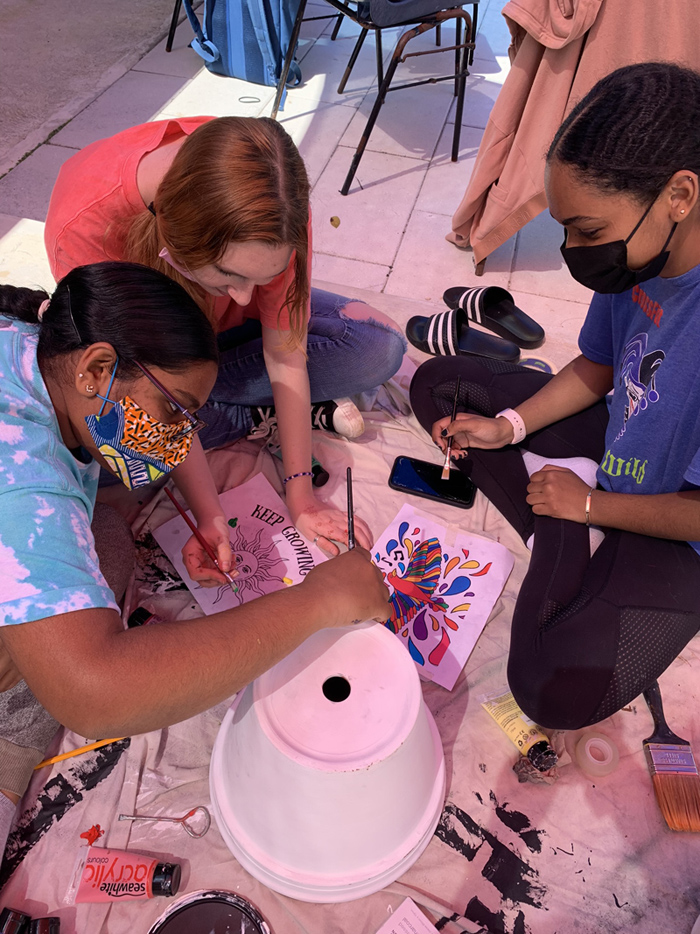 "Off campus, students had the opportunity to choose their own service project, and these included beach clean-ups at Admiralty Park, Southlands Beach, Devonshire Bay, Cooper's Island, Shelly Bay and along St. Mark's Road. Many students opted to cook and bake, donating their goodies to neighbours, Westmeath, Wee Care Paediatrics, various church feeding programmes and the Transformational Living Centre, for example.
"Volunteering at local organisations was also popular, with one student helping as a teaching assistant at Lagoon Park Preschool, and another gave her time to a musical therapy session at the Action On Alzheimer's and Dementia Club.
"As a fitting end to the day and to celebrate the leadership and democracy pillars, candidates for the 2022/2023 Student Leadership Team shared their candidacy speeches virtually and students and staff had the opportunity to vote for their top choices."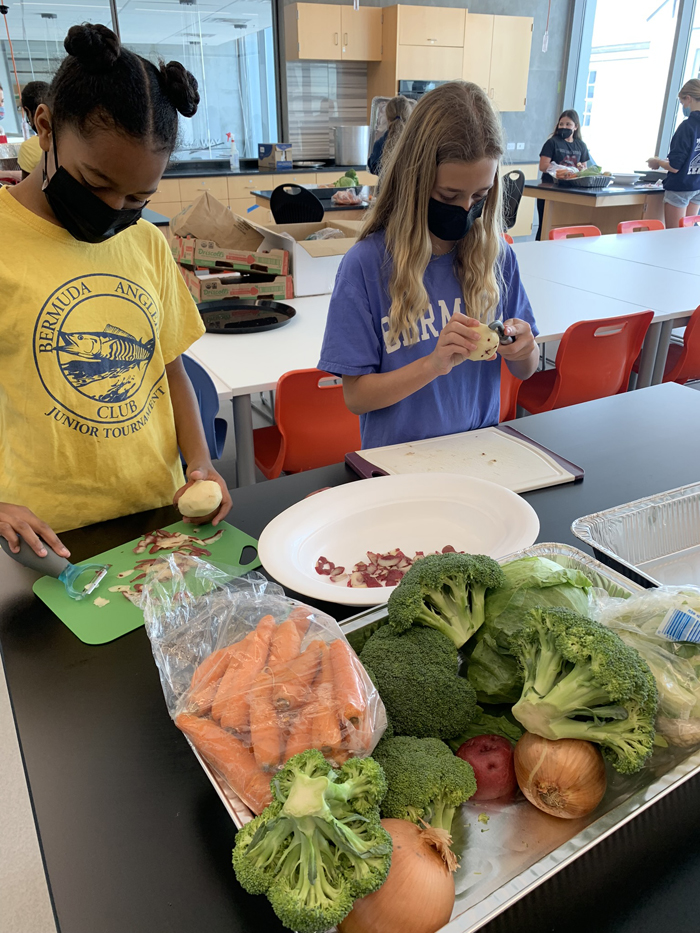 Mrs. Parker said, "Over the last two years, our students have missed out on so much, and Round Square Day gave us a glimpse of what we hope are many more dynamic and engaging days ahead.
"Being the only Global Round Square Member School in Bermuda gives our students access to incredible opportunities; many of which have been on hold during the pandemic.
"However, like all organisations, Round Square adapted and students have still been able to take part in virtual conferences, language exchanges and collaboration with other member schools from around the world.
"We are very much looking forward to a return to in-person international service trips, conferences and exchanges next year and we know the students are also excited by this possibility. We were thrilled to be able to celebrate our Round Square membership today and give back to the local and global community at the same time."

Read More About
Category: All