The Bermuda Clean Air Coalition [BCAC], whose members include local residents, businesses, and small activist groups, recently issued a list of recommendations and requests to BELCO.
"The recommendations emerged from consultations with local residents who have been experiencing a range of nuisances due to BELCO's operations. Many residents are struggling to deal with excessive fumes and soot emissions, damage to their property and, among other issues, the costs associated with purchasing clean drinking water, painting roofs, repairing damage and higher electricity bills due to not being able to open windows because of air pollution," a spokesperson said.
"The recommendations include both short and long term means to improve the issues facing the surrounding community. A key recommendation is the establishment of a Community Advisory Committee [CAC], whose purpose would be to foster good relations between BELCO and the community.
"The CAC, made up of 3 BELCO representatives, 3 Community Members [BCAC], and 3 Environmental experts, would propose procedures and activities related to addressing the pollution, property damage and other nuisances being caused by the plant. Examples would include input on the development of criteria for the fair assessment of ongoing complaints and keeping an immediate pulse on community concerns.
"This committee would in no way assume that it has a say in the business decisions of BELCO, instead its primary function would be to provide ongoing access to the community, along with informed input and feedback as deemed necessary.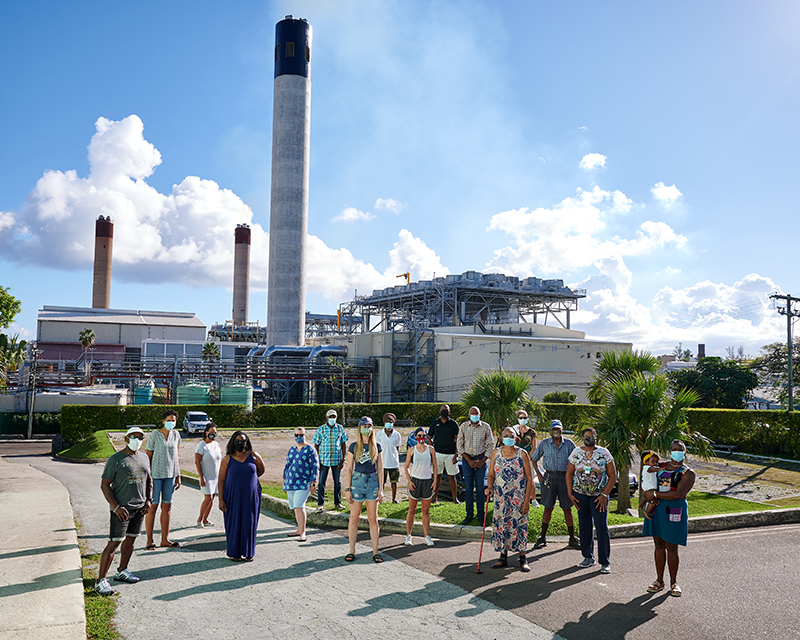 "BCAC requested that BELCO respond by December 18, 2020 but BELCO requested a few more weeks to be able to fully respond. The BCAC also requested clarification following a BELCO press release dated November 19, 2020, which suggested that modifications made to optimize their engines' performance [to address soot fallout] were complete.
"Due to the fact that community members continue to report BELCO plant related challenges at their residences, the BCAC requested further details about which polluting elements [soot, metal deposits, acrid smell, smoke] specifically have been eliminated or reduced as a result of the changes to their engines.
"While BCAC's list of challenges covers what BCAC considers more pressing and immediate requirements, it is important to note that, there are broader, scientifically demonstrated health and environmental impacts associated with operating a fossil fuel plant, that remain for future discussion. In particular, the latest unexplained shutdown of the plant demonstrated the urgent need for alternative energy to avoid relying on a single source of power for the island."

Read More About
Category: All, Environment, News