Bermudian reporter Ernest Tucker, considered to be the CBC's first Black journalist, has been inducted into the CBC News Hall of Fame.
This is according to a report on CBC, which said, "Tucker began his career with CBC in Toronto's radio newsroom, later moving to Montreal, and continued as a reporter for more than 35 years. He simultaneously worked as a radio and journalism teacher at John Abbott College for over three decades, and later authored three novels.
Photo via CBC: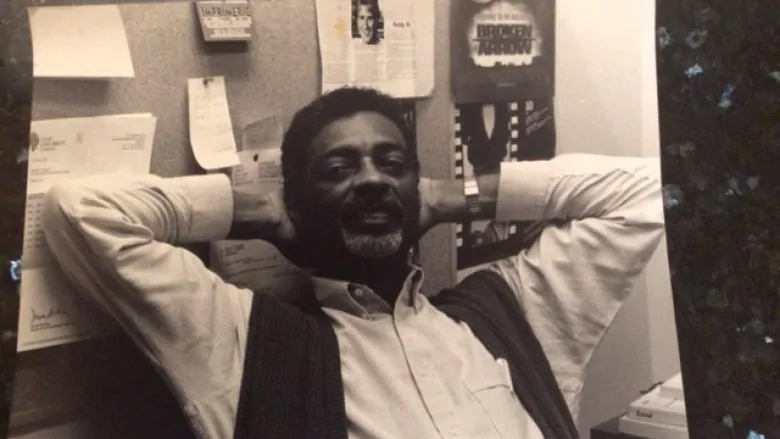 "Alongside his first with CBC, he is also believed to be the first Black student to attend Ryerson's School of Journalism, and was among the first journalists in Canada to break the news of U.S. President John F. Kennedy's assassination. Tucker died in January 2019 in Montreal at the age of 87.
"Three of Tucker's children — Rebecca, Jasmin and Julien — attended the virtual ceremony Tuesday afternoon as their father was posthumously honoured.
The announcement stated, "Born in 1931, Ernest Tucker came to Canada from Bermuda at the age of 14. Despite the discrimination of the 1960s, he persevered in his love of journalism and in 1961, he joined the CBC where he is considered to be the corporation's first Black reporter.
"Between his long career as a leader at the CBC and as an educator at John Abbott College outside of Montreal, Tucker became a beloved mentor and a role model.
You can read the full story here on CBC.
Read More About