X-Speed United — a UCI Continental Cycling Team which is registered in Canada and races in Europe and Asia — has highlighted Bermuda's Conor White.
They posted the graphic below online, saying, "Our time trialist from a 21 square mile rock in the middle of the Atlantic ocean, Conor White!
"The 21-year-old Bermudian rode for our Canadian development team Hamilton United in 2020 and we're proud to see him make the jump to X Speed United for 2021. "
"I'm looking forward to gaining as much experience as possible racing in Europe and my goal is to race for Bermuda at the 2021 Road World Championships," they quoted him as saying.
"Conor has been putting in the miles on @rgtcycling in Ontario this winter as well as doing island laps back home in Bermuda to get himself prepared for the season," X-Speed United added.
Top Results:
1st 2018 Bermuda National Time Trial Championships
2nd John T Memorial Race 2019
2nd 2018 Caribbean U23 Time Trial Championships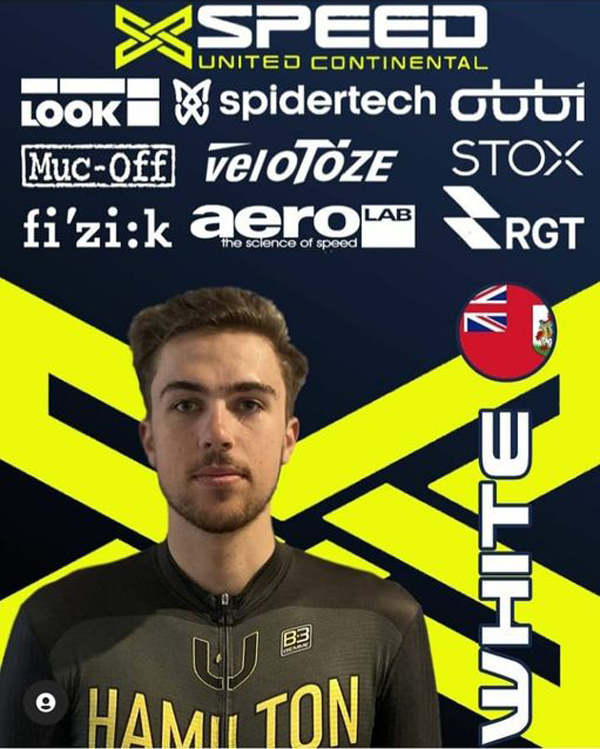 Read More About