The Association of Bermuda Insurers and Reinsurers [ABIR] announced that Conduit Reinsurance, Canopius Reinsurance and Mosaic Insurance will be new members of ABIR, bringing their total membership to the largest in its 28-year history.
A spokesperson said, "The Association of Bermuda Insurers and Reinsurers [ABIR] announced new global market entrants Conduit Reinsurance, Canopius Reinsurance and Mosaic Insurance will be the newest members of ABIR.
"Conduit Re CEO Trevor Carvey, Canopius Re Bermuda CEO Charles Craigs and Mosaic CEO Mitch Blaser have been named to the ABIR Board. The three new companies bring ABIR's total membership to the largest in its 28-year history.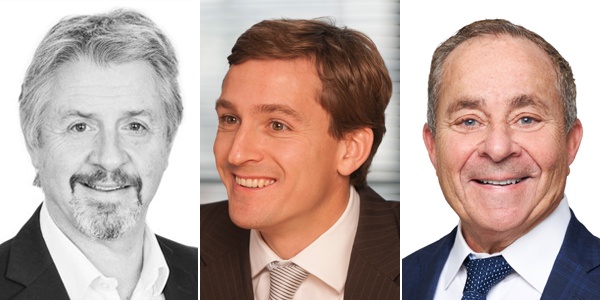 "All three companies belong to the 'Class of 2020–21' start-ups, which, together with existing carriers, have attracted an estimated $19 billion to the island in the past year and turned a renewed industry spotlight on the Bermuda market."
"Bermuda has shown its international strength once again in attracting insurance and reinsurance start-ups during this time of significant growth in our industry," said Marc Grandisson, Chief Executive Officer of Arch Capital Group and Chair of ABIR. "I am pleased to welcome these new companies and their seasoned executives to ABIR."
ABIR said, "Conduit Reinsurance is a Bermuda-based reinsurer that launched in December 2020, when the groups holding company, Conduit Holdings Limited [ticker CRE], completed an Initial Public Offering on the London Stock Exchange that raised $1.1 billion. Headquartered in Hamilton with an office in London, Conduit Re is a Class 4-licensed Bermuda insurance company rated A- [Excellent] by A.M. Best.
"The group is seeking to build a high-quality underwriting franchise across a broad spectrum of underwriting classes in property, specialty and casualty. The business is led by Neil Eckert [Executive Chairman] and Trevor Carvey [Group CEO], highly experienced industry professionals, both of whom have a track record of building and running successful global reinsurance businesses across market cycles.
"Canopius Reinsurance recently announced its Bermuda-based reinsurance company, led by CEO Charles Craigs, has been granted a Class 4 reinsurer license by the Bermuda Monetary Authority [BMA].
"The reclassification significantly extends Canopius Re's scope, enabling it to increase gross written premiums and write more third-party risks. This marks a reorientation of the reinsurer, which will initially be focused on third-party property and casualty business, reflecting opportunities created by the improving rating environment.
"Canopius Group is a global specialty re/insurer with underwriting operations in Australia, Bermuda, Singapore, the UK and US. The company underwrites through three underwriting platforms Lloyd's Syndicate 4444 [managed by Canopius Managing Agents], Canopius US Insurance Inc [a US surplus lines insurer] and Canopius Reinsurance Ltd.
"Mosaic, a Bermuda-based global specialty insurer, was founded last month by industry veteran Mitch Blaser, who serves as CEO. With San Francisco-based Golden Gate Capital as its majority investor, Mosaic has a new Lloyd's Syndicate, 1609, as its centerpiece, coupled with a wholly-owned syndicated capital management agency with underwriting hubs in Bermuda, London, the US and Asia.
"Mosaic's focus is on complex specialty lines of business with strong growth trends—transactional liability, cyber, political risk, political violence, environmental, financial and professional lines. The company's partners include Asta Managing Agency at Lloyd's and multinational DXC Technology, which is building its fully-digitized operating model. Through Lloyd's, Mosaic's financial strength ratings include A, Excellent Outlook [AM Best], AA-, Very Strong Outlook [Fitch Ratings], and A+, Strong Outlook [Standard & Poor's]."
"Bermuda's leading insurers and reinsurers, working collectively as ABIR, represent the industry at home and abroad, and these new, international start-up companies will help build upon the important public policy, advocacy and education work ahead for 2021," said John M. Huff CEO of ABIR.
"Advancing the ABIR value proposition has never been more important as our member companies offer global, well-regulated re/insurance products, protection, and peace of mind to consumers and businesses in over 150 countries."
Read More About