Nancy Anne Miller's ninth poetry collection, titled Latitude, Longitude, has been published by Kelsay Books.
A spokesperson said, "Nancy Anne Miller's ninth poetry collection, Latitude, Longitude, has been published by Kelsay Books. The following comments have been made about the collection by noted Caribbean writers:
"The currents of the sea course throughout the poems of Nancy Anne Miller's Latitude, Longitude. The work collected here explores the liminal spaces between the surf and shore, the poet and the page, myth and memory, the living and the dead.
"As the book's title suggests, the poet wanders with a wondrous awe at the natural world and humanity's place in it. In these poems Miller helps us locate the many ways we may find beauty, love, and ourselves."
—Richard Georges, Poet Laureate of the British Virgin Isles, Author of Epiphaneia [Out-Spoken Press 2019] winner of the OCM Bocas Prize for Caribbean Literature 2020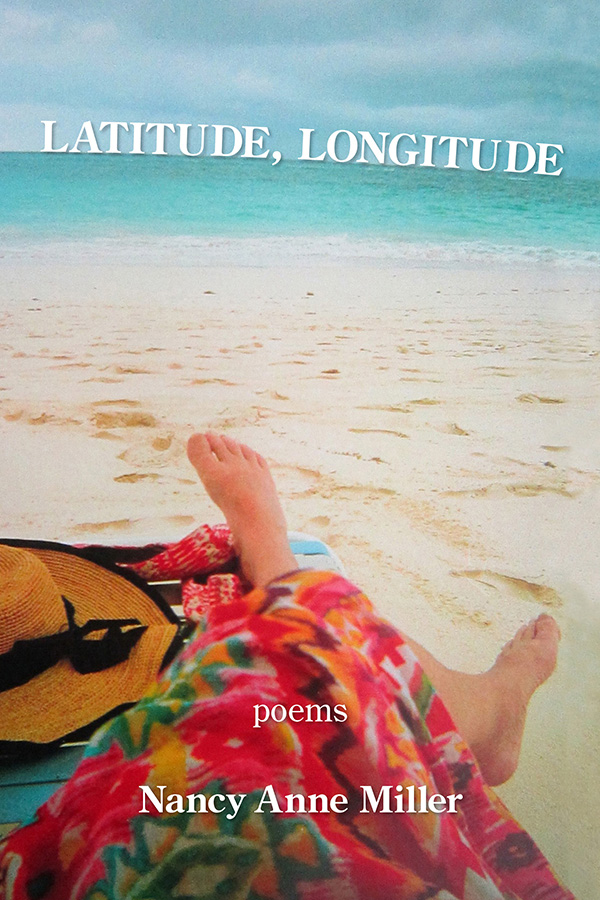 "There is a cleanness to Nancy Anne Miller's poems that reminds me of crystal-clear water; a coolness that feels like a dip into blue seas; a sharpness that hits like the slap of a sudden plunge into deep ocean.
"In this collection Miller, Bermuda-born, seeks and finds direction in the latitudinal and longitudinal markings of seascape and shorescape as she explores issues of homesickness, homecoming, ecology, aging, life, death.
"Miller's poems are embedded in the Caribbean Sea, the Atlantic Ocean. Lulled by gentle rhythms, we are surprised by unpredictable currents, unexpected encounters with piercing jagged imagery. Throughout, Miller navigates with deft assurance. As her poems demonstrate, "The island must / always be near."
—Kim Robinson-Walcott PhD; Editor of Caribbean Quarterly , UWI, Mona, and Jamaican Journal , Institute of Jamaica; and Author of Out of Order! Anthony Winkler and White West Indian Writing [UWI Press 2006]
"The poem House of Mirrors, originally published in Sargasso: A Journal of Caribbean Literature, Language and Culture [PR] is included in the collection:
House of Mirrors
The slap, slap of the wave
against sand, sound of
a woman kneading pastry,
the tide rimmed as a crust.
The underwater house of
mirrors, torsos swell into
Willendorf Venuses and
a jelly fish floats adrift like
an auntie's church hanky.
The urge to float constant,
remain aloft before the wave
throws an arm over
my shoulder to enlist me,
spins my body around
a turbulent wringer in deep
wash currents. Tiny mollusks
litter my footprints as I
come out of the tide like
false toe nails I shed as I
regain my land locked stride.
I have sand in my hair,
Papier-Mache strands,
stiffening locks like a Jester's
hat, I have had to adorn.
"Latitude, Longitude is on Amazon, Kelsay books website and will be available in local bookshops later this year.
"Nancy Anne Miller is a Bermudian poet with nine collections. Latitude, Longitude is her latest. [Kelsay Books 2021]. She is published internationally in journals such as Edinburgh Review, Poetry Ireland Review, Salzburg Review, Agenda, The Fiddlehead, The Caribbean Writer. She has an M.Litt. in Creative Writing from Univ. of Glasgow, is a MacDowell Fellow, and Bermuda Arts Council Grant recipient."

Read More About
Category: All