News that Coral Wells was named 'Woman Of The Year,' Paul Njoroge facilitated a donation of over $440,000 to Bermuda charities in appreciation for the support he received, Dara Alizadeh qualified for the Tokyo Olympic Games, and Desta Zion Wilson was featured in BBC One's 'A Celebration For Commonwealth Day' programme were all some of the positive news stories from the past week.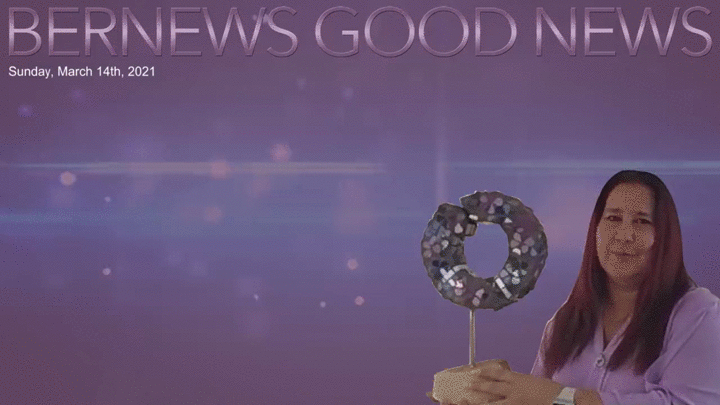 In additional good news, a Cahow chick hatched on CahowCam 2, Graduate Trainee Programme participants completed the Career Readiness Programme, Caring for the Caregivers gave to BHB staff, and the Elle Australia website featured Bermudian model Aliana King.
Other good news stories included Sinead the Flower releasing a music video for her 2020 single Posogo, Jaden Masters and Katelyn Medeiros scoring in IMG Academy victories, two Brownies receiving Masterworks scholarships, and the Hamilton Princess being featured in Vanity Fair.
In an effort to highlight some of positive news happening in our community, we supplement our standard morning and evening email newsletters with a special Sunday "Good News" email newsletter edition, and also produce a highlight video and article which strictly focuses on the positive news about Bermuda and Bermudians from the past week. You can sign up to have the free newsletter delivered via email here, and/or access the links below.
For more positive coverage, you can also visit other websites in the Bernews Network: ForeverBermuda.com showcases uplifting Bermuda news and the tourism genre, BermudaCovers.com offers free Bermuda themed Facebook covers and phone wallpapers; and you can view almost 200 'Good News' summary videos spanning back to 2017 here on recently upgraded video website Bernews.TV.
Links to some of the 'good news' from the past week are below:

Read More About