Musician Sinead the Flower has released a music video for her 2020 single Posogo, with the song produced by Rian '8Track' Williams.
Sinead the Flower said, "The vision for Posogo was never small however, it has developed into so much more through the creative process of curating a visual. I originally released this single last year on my birthday, first on SoundCloud, then shortly after on all platforms but I chose to put visuals to it to really get the message across because it's necessary in the times we're living in.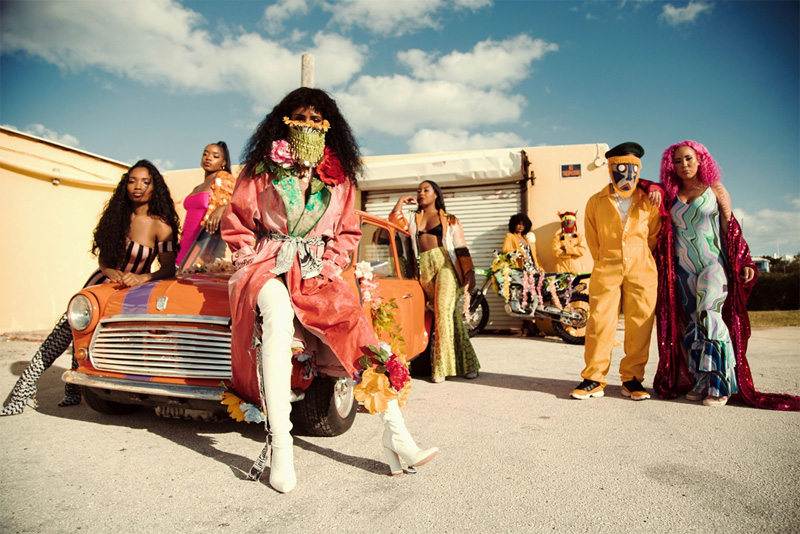 "A word created to represent the acronym 'pop off, show off, go off,' this song means so much to me as a brown-skinned girl born on a tiny island, in the middle of the Atlantic Ocean. I wrote it being inspired by myself and all of the women of colour that grace the world, but to ultimately remind everyone of the magnificent power each of us hone inside.
"It's all about being free in your skin, proud of your melanin, proud of your culture and roots, and true to yourself. I want people to listen to this song and watch the music video and remember that they're worth more than silver and gold combined. In a world that can sometimes dissect so much of our true selves and make us second guess who we are, this is the encouragement to unapologetically be your baddest version.
"What I truly love about Posogo is that it is the result of a fusion of all Bermudian creatives. From the production, to cover art, to the shooting, to the styling, to the creative direction, to the photography – I'm so proud and honoured to have worked along with everyone that was involved, creating something that represents myself, inspired by my homeland.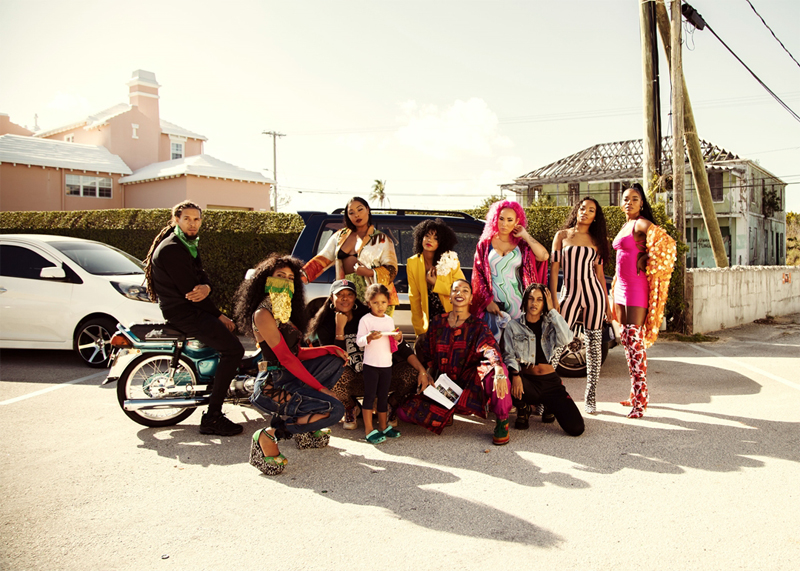 "There is so much talent on this island. I like to say that I'm an island ting with foreign dreams, but I want to remind people that just because the world may not see your light [yet or ever] doesn't mean that you shouldn't choose to shine.
"Every choice we make, every piece of art we create, touches someone. It's all a part of our legacy. I like to believe that I'm leaving behind something for the next generation, showing others that they can chase their dreams. I've had people reach out to me saying how I've inspired them and it feels so good knowing my existence on earth is touching someone in a positive way, but truly I have to give thanks to all of the people that inspire me. It's a chain reaction.
"I would specifically like to highlight my cousin Koji Dem, who is the powerhouse behind this project. When I say the girl has 'TALENT,' I have to put it in capitals. I just knew she was the one for the job and to be honest, after working with her over the past few months, I will have to say that she has exceeded my expectations.
"I genuinely have enjoyed working with her and watching her in her element. As she said in one of her posts, 'this project is a work of art, an experience that challenged me and showed me what I am made of and what more I have in store. Posogo is a legacy. A resonance. A liberation. A culture."
"Thank you to everyone involved. We did that! As I like to say, and what has developed into the Posogo mantra, tings align. Posogo is for the culture."
The credits for the music video are listed as:
Director: Koji Dem
Creative Direction: Koji Dem + Sinead the Flower
DP/ Editor: Deesa Booth
Set Design: Camille Fubler + Koji Dem
Stylist: Perri Furbert + Koji Dem
Photographer: Jayde Gibbons [Queendom Heights]
Producer: Rian Williams
Mixed + Mastered: W!YP?
Cover Art: Avarie Graham
Kid Models: Kory Hyde + Mila Simmons
Posogo Girls: Deidra Miller, Indigo Palacio, Jaci Smith, Marley Simons, + Tyesha Oswald
Male Models: Scott Smith + Wayne Ball
Biker Boyz: Chicago Matthie, Zamair Darrell + Warren Vincent
Henna Models: Courtney Bushner + Camille Fubler Henna: Jasmine Tull
MUA: Jahkeya Goater Taryn Swainson
Hair: Ehbony Allen Bold N' Beautiful
Locations: The Heron's Nest X La Garza Design Studio Simmons Place – Studio 21 + Legends Bar
Seamstress: Prak Collections
Special Thanks: Bermuda Art Council,  Vintage Cars: Wendell Eve + Karlos Woods, Tow Truck: Paul Martin

Read More About
Category: All, Entertainment, Music, News, Videos