[Written by Mikaela Ian Pearman]
Quality Thai food in Bermuda has traditionally been hard to come by.
And I've heard many reasons over the years – lack of fresh resources being the main one.
So every time I travel, I seek out Thai food to get my fix. However, as I haven't travelled since last March, my Thai food fix is overdue and I've been craving it forever.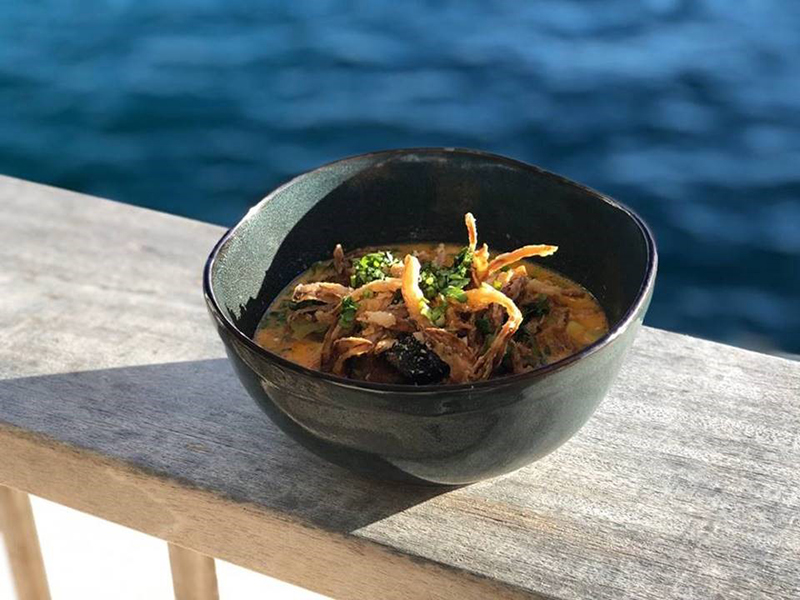 That's where the Hamilton Princess comes in. Earlier this year, they launched a popular Thai pop-up but I wasn't able grab a reservation because it was so popular. But with takeout and delivery now being the only options, the Thai pop-up is back to enjoy at home!
Yesterday, I drove to the fabulous hotel to grab Thai 2 Go and let me tell you, my mouth salivated the entire way home because it smelled absolutely amazing!
Once I got back home, I quickly opened all the containers, grabbed a few plates and decided to tuck in. I shared it with my family, didn't want to be selfish.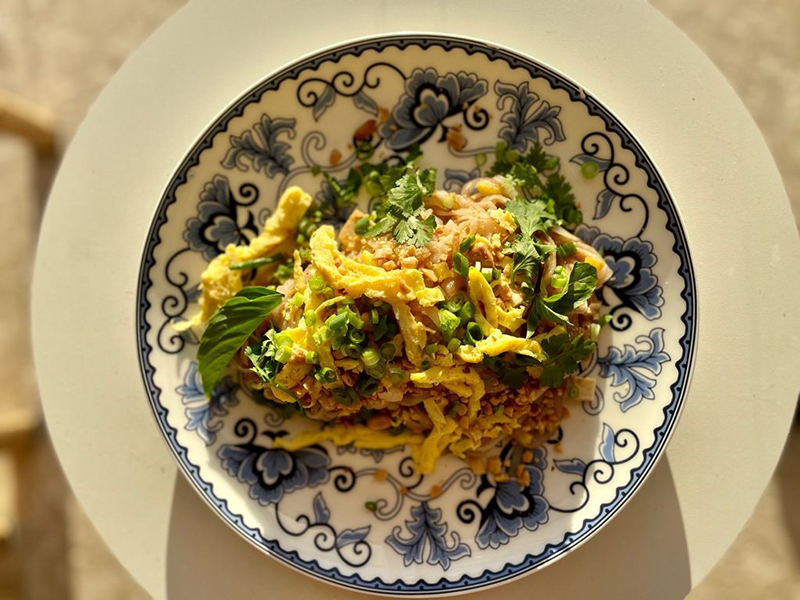 I started with Chicken Satay with an incredibly complex peanut sauce. The peanut sauce I've been making for years was basic compared to this and the chicken was perfect satay.
For my other starter, I enjoyed a Mango Salad with fresh herbs, cashews, sesame seeds and fish sauce. This was tangy, zesty and wonderfully refreshing.
For the main courses, we were spoiled with Veggie Pad Thai, Catch of the Day Green Curry, Vegetable Red Curry and Jasmine Rice
My favourite was the Green Curry. It had the exact taste I missed- creamy, spicy and super comforting. And the fish was cooked perfectly. Paired with the jasmine rice, it was the perfect bite of Thai food, especially if green curry is your fave like me.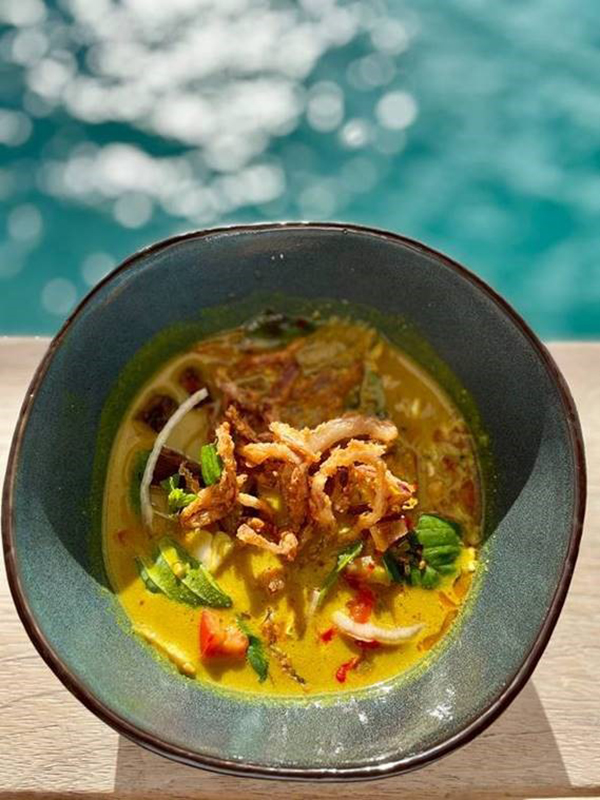 The Red Curry had melt in your mouth pineapple, eggplant and tomato and a sweeter flavor than I expected. Again, true comfort food.
The Pad Thai was good but I think it didn't travel well so it wasn't the best. But then again, I always enjoy curries better than Pad Thai.
For dessert, we enjoyed Pandan Cake with Kaya Cream. I'd never had this dessert so wasn't sure what to expect.
According to a quick Google search, Pandan Cake is a fluffy, green coloured cake flavored with Pandan leaves, a leaf native to Southeast Asia.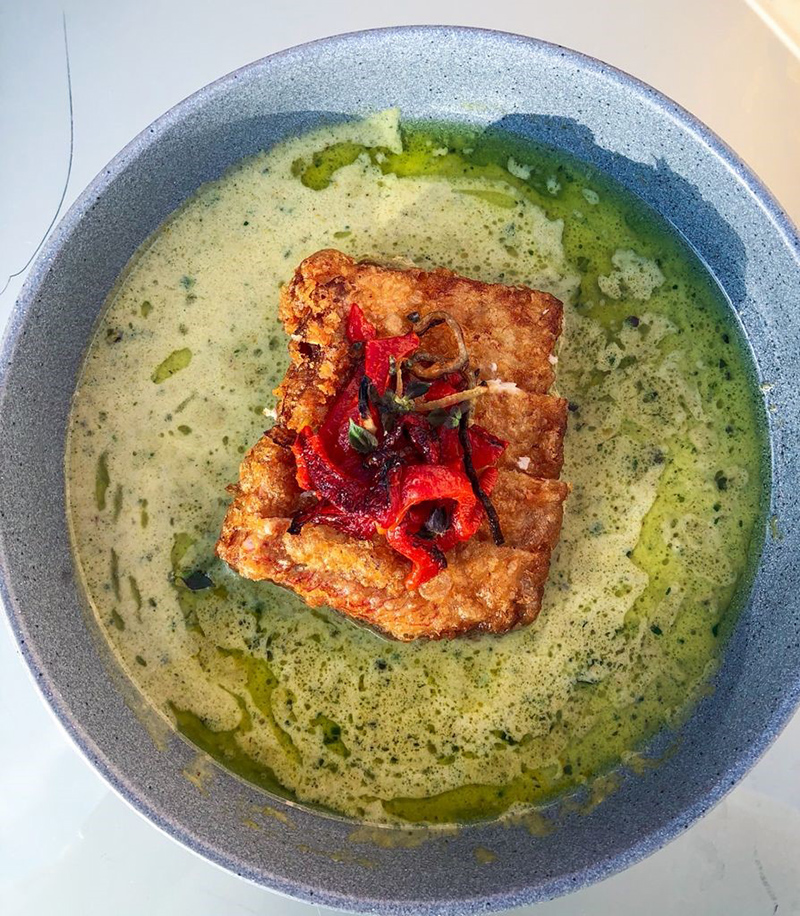 It was light, had a great texture and the cream went very well with the cake.
Overall, this meal was a hit and I'll be diving into the leftovers over the weekend.
Thai 2 Go is $99 for two people, $190 for four people or $270 for six people and can be ordered directly through the hotel or on the Sargasso Sea app.

Read More About