As Bermuda heads out on the water this Cup Match holiday weekend, the Royal Bermuda Regiment Coastguard is reminding the public to "keep their safety and the safety of the public in mind."
A Focus on Anti-Social Behaviour
A spokesperson said: "The Coast Guard will work to address anti-social behaviour over the holiday weekend, with a focus on the following initiatives:
"There will be heightened focus on offences such as operating a vehicle whilst under the influence of alcohol or drugs.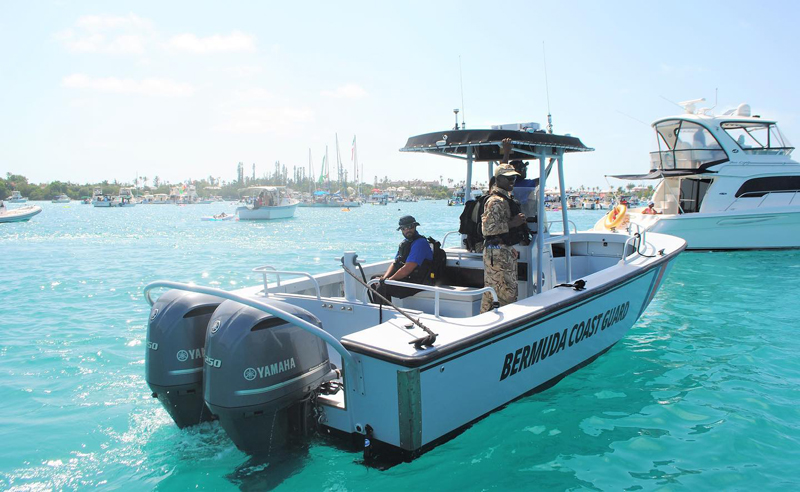 "There will be a focus on the dangerous operation of vessels, and particularly speeding within no-wake zones or in areas where there are swimmers and raft ups. The unsafe operation of jet skis has been a problem in the past and will be a focus this weekend.
"Whilst understanding the wish to party whilst out on the water we urge the boating public to be considerate to other boat operators and houses nearby when playing music, especially late at night.
"To help in keeping our marine environment pristine we would like to remind the public not to litter and to dispose of trash properly when they return to shore.
Covid-19 Regulations Remain in Place
"We advise the public that the Covid-19 Emergency Powers Regulations are still in force and as such, gatherings on the water must not exceed 50 people.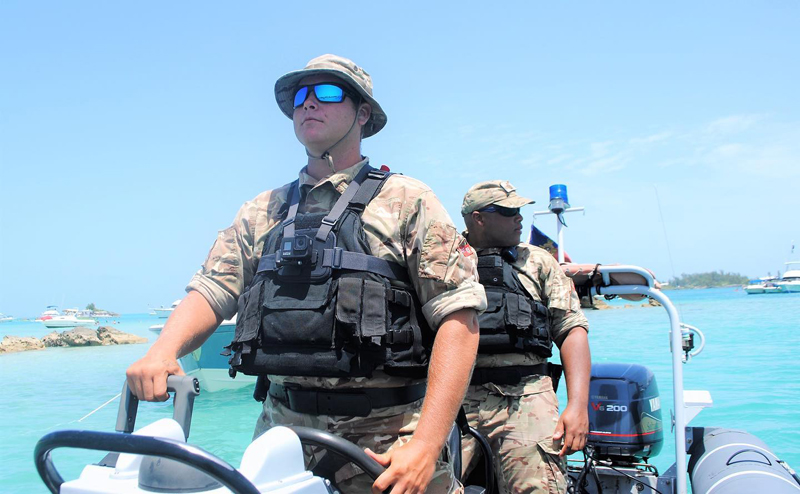 Jet Ski Access Prohibited
"Of particular note this weekend is the Marine Board [Control Over Maritime Traffic] [No. 3] Notice 2021, which prohibits jet skis from entering or operating in specific areas of water, with effect from 5 am on Thursday 29th July through to 10pm Sunday, 1nd August, 2021.
"These areas in include Somerset Long Bay and Cambridge Beaches, Mangrove Bay, and Paradise Lakes, specifically, the waters confined by Hawkins Island, Nelly Island, Ports Island, Long Island, Beta Island, Gamma Island, Delta Island, Epsilon Island, Zeta Island, Iota Island, Eta Island, Marshalls Island, and Fern Island.
Buoy Line Placement at Clarence Cove and Shelly Bay
"Vessel operators are also advised that in the interest of safety, they are not to cross buoy lines placed at Clarence Cove at Admiralty House Park, and Shelly Bay Beach, which are placed to create safe swimming zones.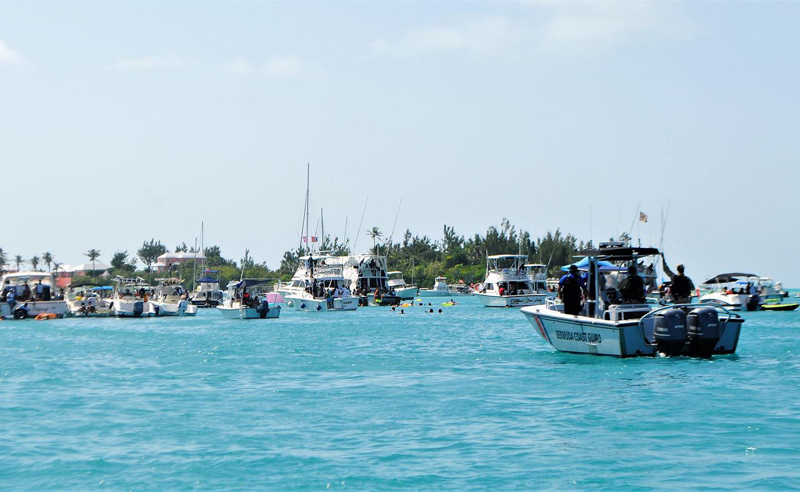 A Reminder on Water Safety
"The boating public are reminded to File a Float Plan with a friend or the Bermuda Maritime Operations Centre before leaving shore and are to adhere to the following regulations:
Boaters are to not to exceed the 5-knot speed limit and must operate at a speed such that no wake is created within 100 meters from shore,
Boaters must carry appropriate safety equipment for the size of the vessel,
Boaters must have a life jacket for every person on board,
A working VHF radio must be carried where required,
Navigation lights must be in working order.
"Finally, we thank the public for their consideration and in keeping with the celebratory nature of the holiday to moderate their behaviour and keep the health and safety of their fellow Bermudians in mind. Help us keep Bermuda Safe this holiday."
Appendix A: Paradise Lakes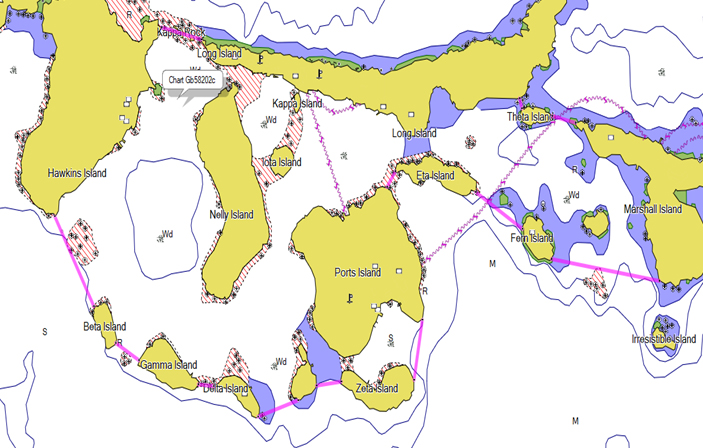 Appendix B: Mangrove Bay & Somerset Long Bay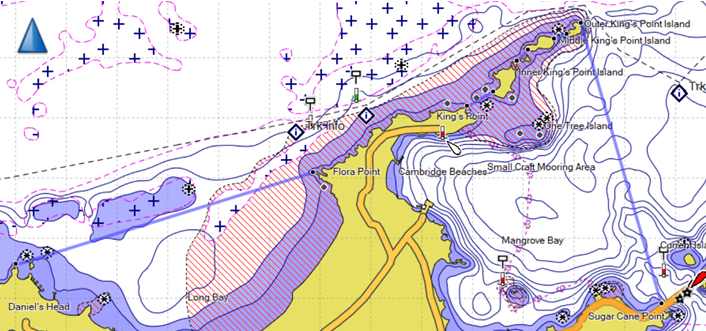 Read More About
Category: All