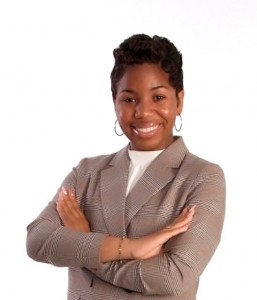 Leahnae Morton-Richardson has been selected as the recipient of the 2021 EY Bermuda Gil Tucker scholarship award.
A spokesperson said, "The scholarship is valued at up to US$30,000 per year for a maximum of five years until the recipient has completed the minimum educational requirements to qualify as a certified public accountant.
"It provides students, who have shown academic excellence and display our core values, the opportunity to gain higher education and build careers in the professional services industry.
"The award also includes a summer internship to gain practical experience and an offer of full-time employment at EY Bermuda Ltd. upon successful completion of the university program.
"Leahnae recently completed her studies with the Bermuda High School. This fall she will commence studies at Dalhousie University in Nova Scotia, Canada where she will pursue an undergraduate degree in accounting."
When informed of this prestigious award, Ms Morton-Richardson said, "When I learned that I was the recipient of the EY scholarship this year I felt immense gratitude and excitement! This scholarship presents so many opportunities to grow and develop, while positively impacting the local community. I feel honored to have such an amazing opportunity."
Craig Redcliffe, EY Bermuda Partner and Regional Insurance Leader, said, "The attraction and retention of top talent is a top priority for EY. Leahnae's dedication and commitment to her personal and professional goals along with her excellent academics, tremendous work ethic, and personable and compassionate demeanor made her the ideal candidate for our scholarship.
"We are honored to support Leahnae as she embarks on this next step of her journey and develops into a future leader within the firm and Bermuda community."
To learn more about EY Scholarships and how to apply, visit here.

Read More About