Bermuda Hospitals Board [BHB] announced a joint initiative between the Mid-Atlantic Wellness Institute [MWI], the Magistrates' Court, the Department of Court Services and Bermuda Police Service.
A spokesperson said, "The collaboration resulted in the pilot of a new post – Liaison and Diversion Officer [LDO]. On 8 February, an MWI psychiatric nurse took station at the Magistrates' Courts and at Hamilton Police Station in the new role. Retired MWI psychiatric nurse Geraldine Smith agreed to serve in the post during the pilot.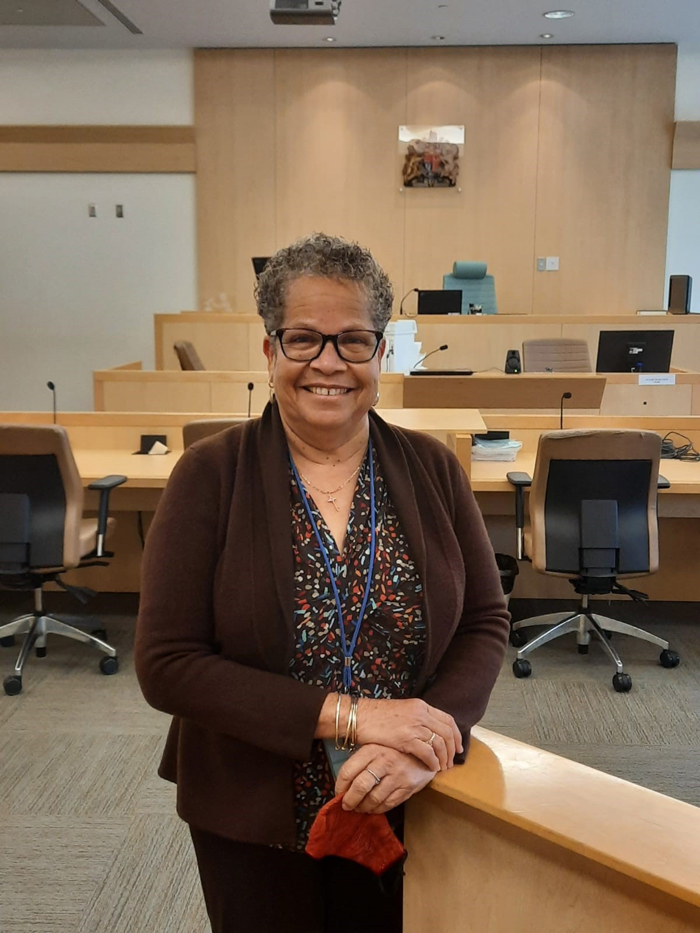 Preston Swan, Acting Chief Operating Officer said creation of the post is part of MWI's efforts to be more responsive to community needs and meet people in the settings where they need assistance.
"The LDO provides psychiatric support to persons with mental health challenges," he said. "The LDO also advises authorities where a diversion from the justice system for mental health treatment is appropriate."
Since the start of the project, the LDO has had 336 encounters with individuals seeking support, 38% [129] were persons known to MWI and 23% [77] were current clients of MWI. Not everyone took advantage of the service. Six percent [21] declined additional mental health support from MWI or the LDO.
"Attending court and interacting with Police can pose unique challenges for some people with mental illness," Mr. Swan added. "There are specific methods that can be used to effectively communicate with such persons, but it is complex as the methods vary based on the person's particular challenge or diagnosis. Psychiatric professionals are best qualified to recognise this and interact appropriately. We are pleased to provide this service in the Magistrates' Court and at the police station," he said.
Senior Magistrate Juan Wolffe said: "Through the creation of the Drug Treatment Court, the Mental Health Treatment Court, and the DUI Court the Magistrates' Courts has for some time been implementing therapeutic forms of jurisprudence. In doing so individuals who have come before the Magistrates' Court have been directed to helping agencies in order to address the root causes of their behaviour rather than being incarcerated.
"The services of the LDO has taken these objectives a monumental step further by providing immediate and direct assistance and intervention to individuals who appear in the Magistrates' Court with mental or physical challenges.
"Since the project began the assigned LDO has been worth her weight in gold by triaging the complex and sensitive issues of individuals and thereby providing Magistrates with crucial information and recommendations which ultimately assists Magistrates in arriving at a resolution which is beneficial to all parties involved in the proceedings."
"As Police, we interact directly with all sectors of our community," said Police Chief Inspector Alexander Rollin. "As such we must be flexible in our approach to meet their diverse needs. It has become increasingly challenging for us to manage situations involving some of those who have mental illness. "
Chief Inspector Rollin added: "We have already experienced the benefits of having the Liaison and Diversion Officer and look forward to the continued partnership."

Read More About