[Written by Stephen Wright]
Peter Rickards has devoted almost 20 years to coaching and developing young Bermudian footballers.
Youth coaches rarely receive the same recognition and acclaim as their senior-level counterparts.
And yet Rickards is among only a handful of Bermudians coaching overseas after recently accepting a position within the Sports and Education Trust programme of Sky Bet League One club MK Dons.
"I was working at BELCO about 20 years ago when a friend asked if I'd help him out coaching his youth programme," Rickards told Bernews. "I went along to lend a hand and found a passion for it. I've been doing it ever since.
"Never in my wildest dreams did I imagine I'd end up working a professional club, living in England."
After cutting his teeth as an assistant coach in the youth programmes of Paget Titans, Devonshire Cougars and BAA, Rickards became immersed in futsal – a small-sided indoor football game that uses a heavier ball to help improve skills and close control.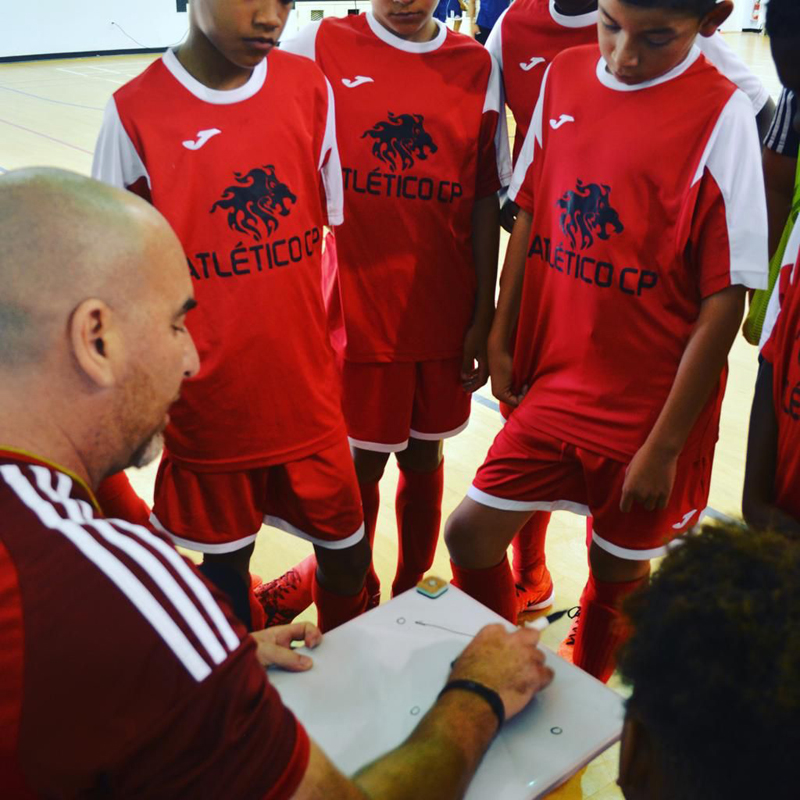 He was captivated by the game's specific techniques and tactics and believed it could "offer something different" for local players brought up on a strict diet of conventional football.
"I always felt something was missing for me in terms of youth development," said Rickards, who now lives in Northampton in the East Midlands. "I discovered futsal when a friend visited the island, a Brazilian living in the United States.
"He demonstrated things to me, and we put on a clinic for our youth players. I was blown away and could see the obvious advantages for youth development. I then switched my focus and interest."
Rickards set up CP Athletic Development in 2012, forming a youth futsal academy and holding twice-weekly sessions at Somersfield Academy for players aged from four years old to adult.
His CP Chicas teams played in the now-defunct Women's Futsal League, and his Atlético CP boys' sides experienced the heady heights of the World Futsal Championships.
"We entered our teams every summer into the World Futsal Championships," Rickards said. "That opened my eyes to the level we had to reach, especially when we faced Brazilian teams. It's an absolute religion over there, and the players' technical skills develop so much more quickly.
"We still have the futsal academy in Bermuda, but because of the Covid situation, we're unable to have it running as often as we would like."
After moving to England because of his son's schooling, Rickards formed CP Sports Group, an auxiliary branch of CP Athletic Development, which assists Bermudian players and their families searching for education and football opportunities overseas.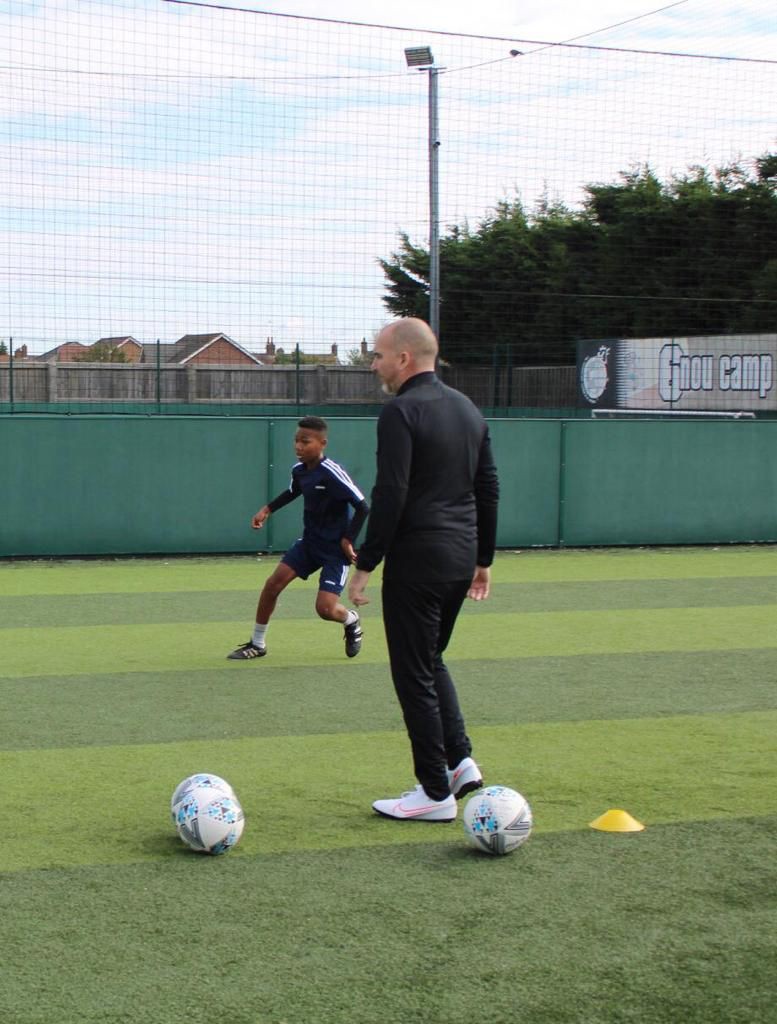 The group has helped place six Bermudian pupils at schools in England and Spain.
"A lot of parents and young players are looking for schools with a good level of education with a football component," said Rickard, who runs CP Sports Group with his wife, Felicia.
"We interview the child and parents to get a good feel of what they're looking for in terms of the level of education and level of football they want. They don't have to worry about going on the internet and searching and picking something based on what they find.
"We've been to the schools, spoken to the teachers, the admin staff, the coaches; we've visited the boarding houses, the facilities and the neighbourhoods.
"We also provide guardianship, so if parents don't want to incur the expense of flying their child back to Bermuda or take the Covid risk, their child can stay with us.
"We're fully vetted guardians, and we've done all of the background checks, the DBS checks and the child safety courses."
Helping the island's footballing talent has become a vocation for Rickards, who also uses his connections in England to set up trials for young Bermudians.
Among those he has assisted are Matthew Moreno, a Bermuda Under-20 defender, set for trials at MK Dons, and Jasmine Spence, a Wales Under-23 midfielder, who recently signed for third-tier team MK Dons Women.
Rickards primarily coaches the MK Dons Sports Education Trust programme's under-11 team, although he has gained experience training players up the under-18 level since starting his role in September.
"The sports education trust programme is one step outside the academy," the 51-year-old said. "It does a lot of work in the community at the grassroots level and provides a high level of training for players looking to get into the academy.
"It's a great opportunity. It also has a futsal programme, so I'll maybe get involved in it at some point. I'm just being patient and still finding my way in."
Rickard said he stays in touch with fellow English-based Bermudian coaches Dennis Zuill and Dashun Cooper and believes there are life-changing opportunities for those who want to further their coaching overseas.
Zuill, a former Bermuda defender, works for Sky Blues in the Community programme – the charity arm of Sky Bet Championship side Coventry City; former X-Roads goalkeeper Cooper is the Head of Goalkeeping at the International Development Academy in Reading.
"Dennis lives relatively close by, and we speak once in a while. Dashun came through our futsal programme. He came to look at the MK Dons set-up, and I encouraged him to move to the UK.
"The biggest challenge for local coaches is that you won't make Bermuda-level money in the UK, so you have to have a passion for it; you have to hustle. It's rewarding, though; the people you meet, the facilities you work in and the quality of players you get to coach. The benefits far outweigh the challenges."
For more information, contact cpsportsgroup@gmail.com

Read More About