After visiting the scene of the stabbing incident on Parson's Road, Minister of National Security Renee Ming said, "I am shocked and outraged at what is the second violent attack on a person to take place this week."
This follow after a 14-year-old male was "brutally attacked by two males on a motorcycle" on Friday morning, with the police releasing the image below of the suspects.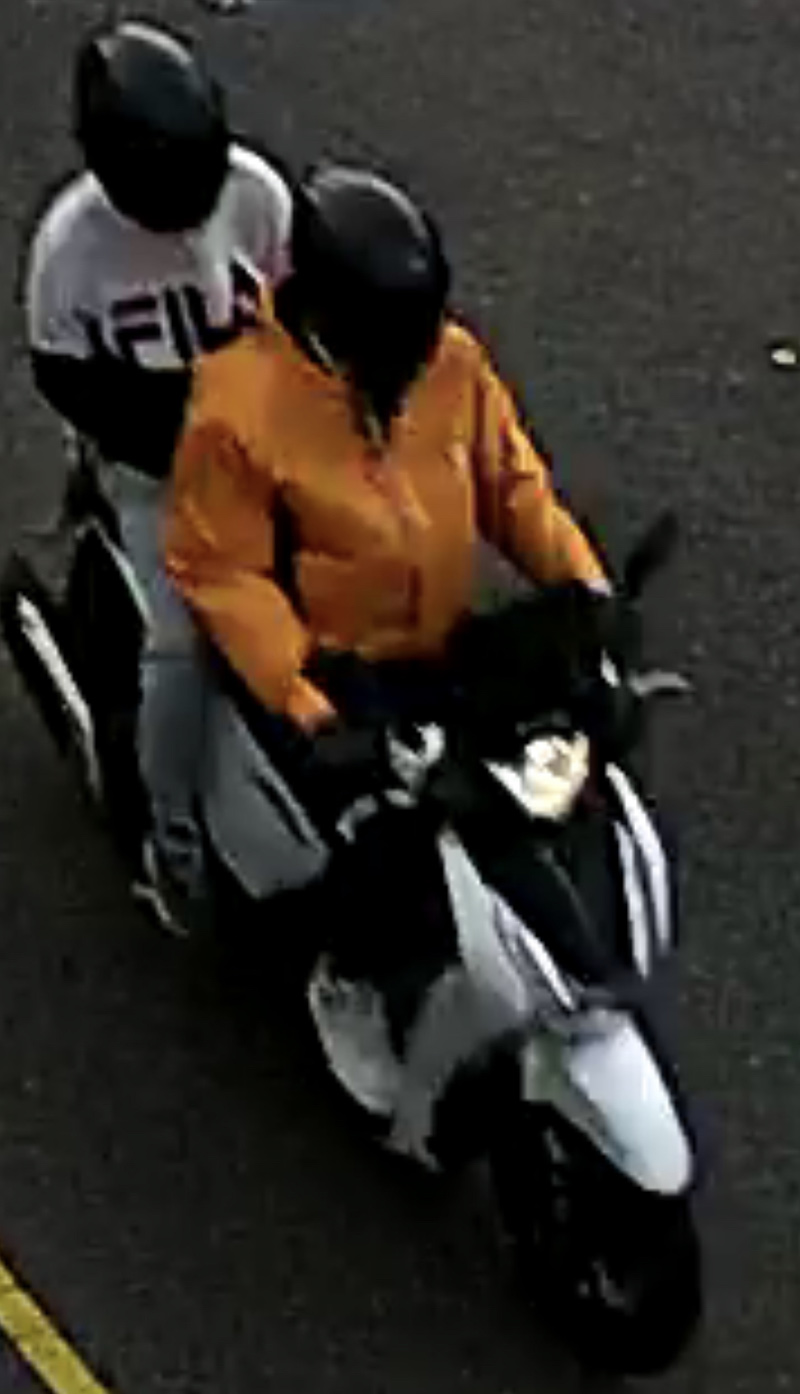 Minister Ming said, "While I am glad that this stabbing incident has not resulted in an unspeakable tragedy, I want to convey to the young man and his family, you are in our thoughts and prayers at this time.
"I want to reassure the public that the Bermuda Police Service and the Ministry of National Security take this matter very seriously, as we do all acts of heinous violence.
"I will reiterate until I have no voice left that we cannot break this cycle of violence without your help. We must stand together against violence if we are to see an end to these senseless acts. I implore the Bermuda public, if you know something, you must say something if we want to see positive change. The persons responsible for this attack must be brought to justice."
"If you were in the area of Parson's Road and it is a certainty that people were travelling past the bus stop on their way to work, please call the Police. The smallest detail could make a difference in this and any investigation."
The Ministry of National Security reminds the public that they can assist anonymously on the confidential Crime Stoppers Hotline on 800-8477 or dial 211 or the main police number on 295-0011.
Read More About