[Written by Dale Butler]
The City of Hamilton was packed on Friday, March 11th at 8.00pm and because of this I had to park at the City Hall car park and walk to The Loft in the Emporium Building situated at 69 Front Street. Managed by the Hinds family with Executive Producer Irving Minors, The Loft has a beautiful ambiance with a professional stage and sound system which is managed by Shelly Thunder.
The producers have stepped up with commitment and dedication, with a variety of entertainment projects that are reminiscent of the great Choy Aming, Walter "Dicky" Greene, June [Masters] Augustus, Maria Benn and Melvin Joell, to name just a few. With the demise of The Jungle Room, Clayhouse Inn, Flavors and hotel shows, Selena "Va Va" Fields, President of the Bermuda Entertainment Union, knew that she would have her hands full bringing back live entertainment, but she is a powerhouse, producing her own shows and attending many others in an effort to revive local activity.
With an ageing and migrating population who had reputations for partying three times weekly when younger, and with the ramifications of COVID-19, numbers for those who love jazz classics have been miniscule. However, in spite of this, Selena has demonstrated her support with audacity and determination by attending events island-wide.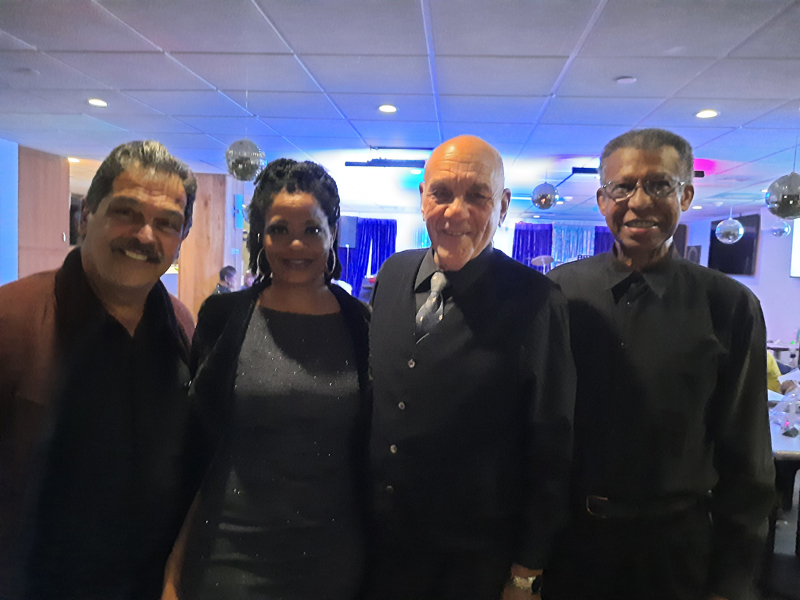 On Friday and Saturday [March 11th and 12th], patrons were delighted to hear:
Sheila Smith – Bermuda's first lady of soul [singer] and also a brilliant pianist.
Tony Bari – pianist extraordinaire who breathes music with the Hubie's flare all over him.
Ronnie Lopes – well-known in Havana Cuba as Lopez-singer and drummer – a veteran crowd pleaser.
Stan Gilbert – bass guitarist who is highly respected locally and internationally, and often referred to as "the heartbeat" of the band.
The band had an extensive repertoire of ballads that delighted the audience. Songs like:
With the audience really in the mood, the band took their performance to another level when Sheila sang the hit song from Gladys Knight's 1973 album "Imagination", "You're The Best Thing That Ever Happened to Me". It was as though they had been holding back and this allowed them to showcase their versatility as soloists. The house was in the Hubie's mode where Tony had made his reputation, and there wasn't any way of stopping them after one great song the other.
Ronnie Lopes, best known for "Ave Marie," gave us the background to Michael "Curtis" Clarke, and Glen Campbell and the song "Wichita Lineman". This was followed by "Just the Two of Us" and "You Don't Know Me" which sealed his position as a phenomenal vocalist. The crowd loved it.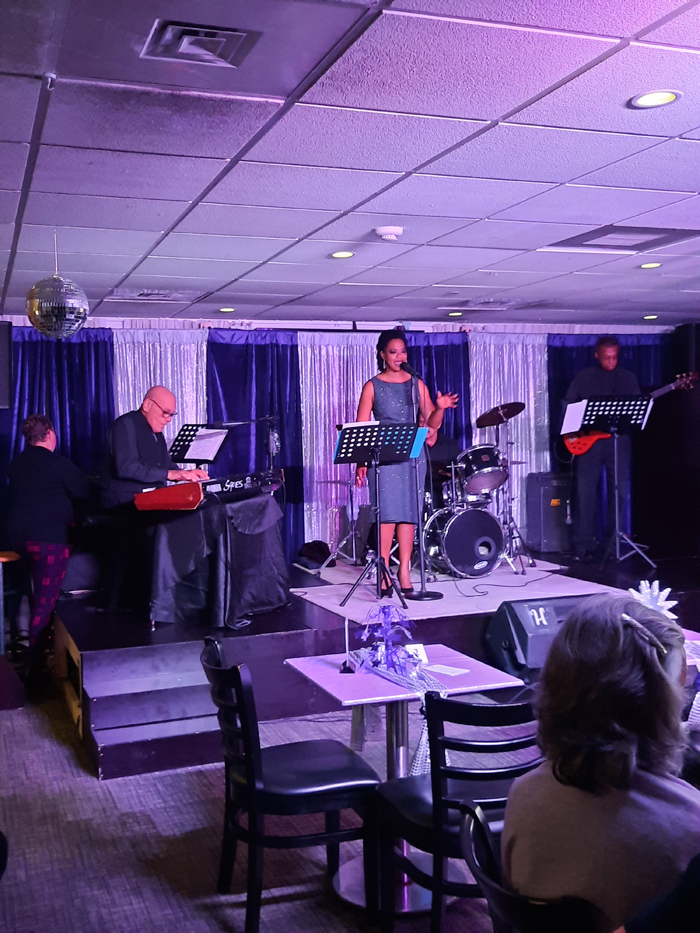 Inviting requests from the floor can sometimes be a mistake, but this was a very experienced band and they answered each one unhesitatingly and we were rewarded with mellow and passionate award-winning songs:
"With You I'm Born Again" by Billy Preston
"Wave" dedicated to Milt Robinson
"God Bless The Child" by Billie Holiday
"People Make the World Go Round" by The Stylistics
This beautiful evening of music culminated with "Route 66," ending a night of first class entertainment by our legendary talented performers just waiting for you to attend. Contact Irving Minors on 704-4290 or email iminors@hotmail.com. A 10% discount at Flanagan's Irish Pub & Restaurant and Outback Sports Bar at Flanagan's is offered on show nights.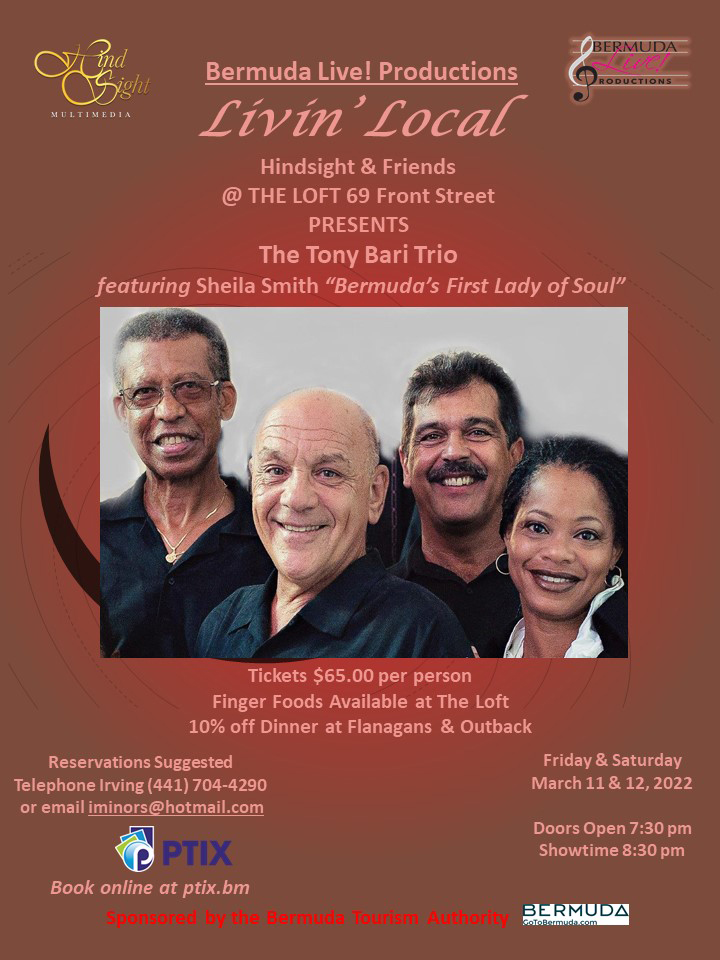 - Dale Butler is the Professor of local Music and also writes restaurant reviews

Read More About
Category: All, Entertainment, Music