Endeavour is partnering with SailGP Inspire to "create exciting legacy opportunities to benefit Bermuda's youth."
A spokesperson said, "Endeavour, a Bermuda-registered charity and nonprofit that has engaged more than 5,500 diverse youth from across Bermuda in its experiential learning through sailing programmes since 2015, is partnering with SailGP Inspire, the global league's community, education and outreach programme, to create exciting legacy opportunities to benefit Bermuda's youth.
"Endeavour is partnering with SailGP Inspire for the second year for an online fundraiser presented by Sir Russell Coutts – SailGP CEO and Endeavour Chair Emeritus. Funds raised will positively impact Bermuda's youth including youth sailing scholarships with local clubs in Bermuda and work experiences around the world for Bermudian youth during SailGP Season 3.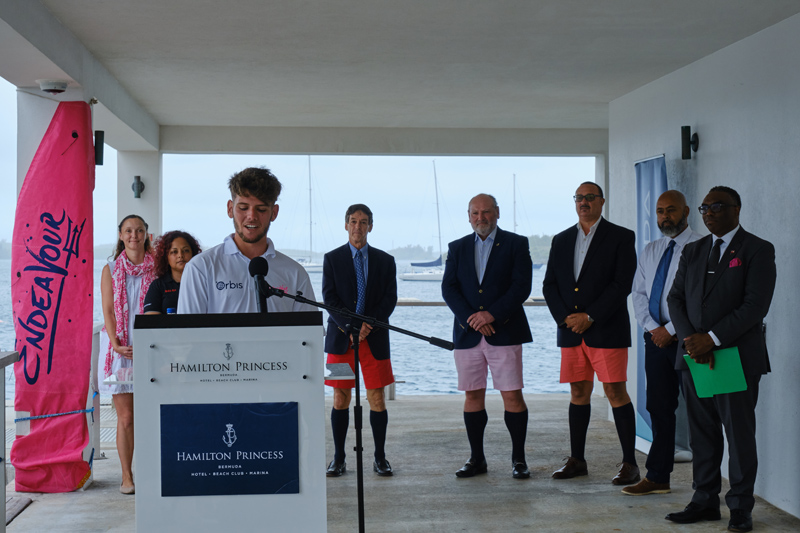 "The 2021 fundraiser benefitted nine young Bermudians. Five young Bermudians who are graduates of the Endeavour Maritime Career Springboard Programme had the opportunity of a lifetime taking part in SailGP Inspire's work experience programme during SailGP Season 2 in Denmark, France and Spain.
"Four students from the Endeavour Graduate Programme are receiving youth sailing scholarships to support their continued skill development with local sailing clubs including the Royal Bermuda Yacht Club, Royal Hamilton Amateur Dinghy Club, and USAIL."
Endeavour Programme Instructor, Cristian Roque, said, "I am grateful for the experiences afforded to me as a result of Endeavour's partnership with SailGP Inspire. Having seeing firsthand the positive impact that the Endeavour Maritime Career Springboard Programme has had on my life as a young Bermudian with a passion for the ocean, gaining skills, qualifications, connections and hands-on experience, it is very rewarding to work full-time with Endeavour now whilst continuing my own development doing what I love, sharing my knowledge and passion with Bermuda's young people from across our island.
"It was an incredible experience to be a part of the SailGP Inspire Careers work experience programme during the Saint-Tropez event in France during SailGP Season 2. I learnt a lot throughout my time with SailGP and I am thankful for all of Endeavour's donors and supporters who made it possible for me to have such an amazing opportunity."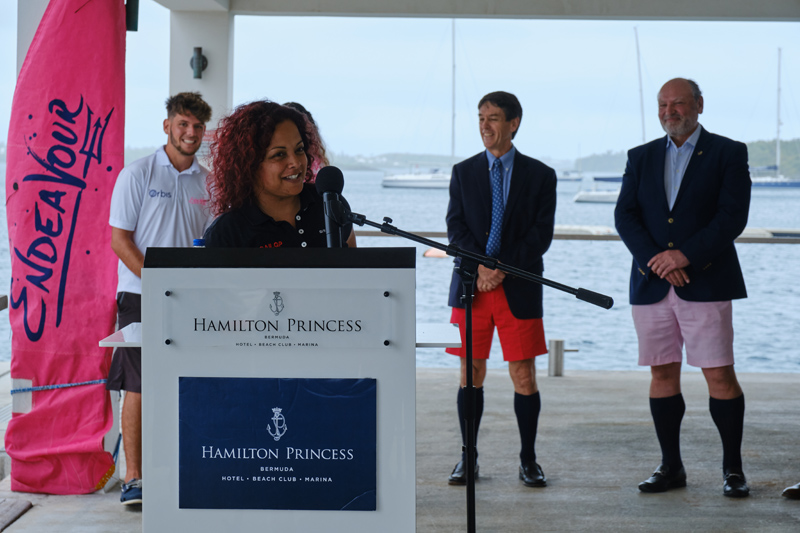 The spokesperson said, "The Endeavour Maritime Springboard Programme is a career development initiative that equips Bermudian youth aged 16 and older with training and career connections to broaden their exposure to maritime career pathways.
"Endeavour has partnered with the Bermuda College Division of Professional and Career Education [PACE] since 2018 for this programme that offers hands-on experience, skills development and internationally-recognised qualifications in addition to maritime connections for young Bermudians who are seeking employment and interested in working in the maritime industry."
SailGP Inspire Youth Program Manager, Tom Herbert-Evans, said, "It's great for SailGP to be returning to Bermuda, and as a global leader in the sport it's been incredible to build on the great work that the Endeavour is doing that benefits young people across the island.
"It's so important to aspire to something, SailGP enables exactly that. We want to inspire Bermudians to engage with their maritime heritage. SailGP isn't just about the racing, its Inspire programme is about exposing Bermuda's young people to different career pathways that they may not have considered.
"This dovetails incredibly well with the Endeavour Maritime Career Springboard Programme and puts Bermuda back on the map. The Bermudian talent emerging from Endeavour's programmes is world class. We want to use the fundraiser as a way to provide them with international experiences, getting them on the world stage."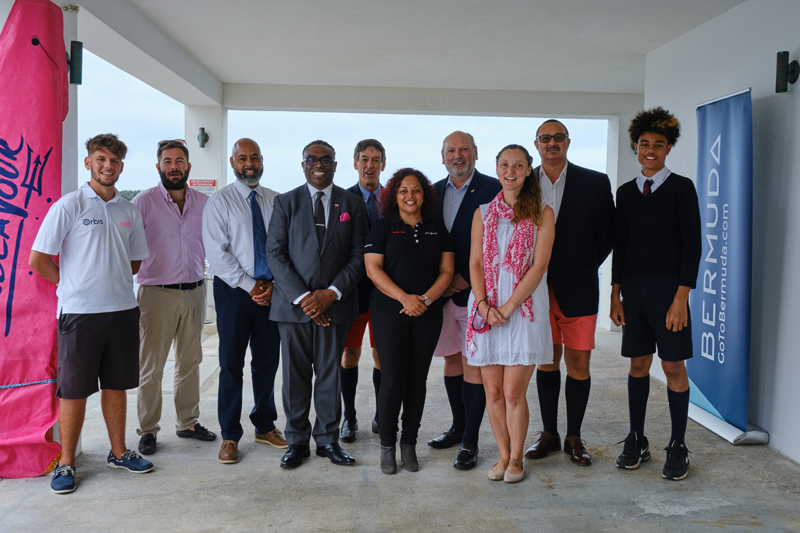 The spokesperson said, "The Endeavour Graduate Programme offers a pathway to continue sailing for students who have completed the Endeavour Middle School Programme, a five-day STEAM through Sailing experience offered to every 11-12 year old student in Bermuda. Students demonstrating excellence in teamwork, respect for others, listening skills, willingness to learn, and overall effort are invited to advance their sailing knowledge and skills through training sessions during school mid‐term breaks, weekends, and in the summer.
"Whilst the majority of the students who participate in the Endeavour Graduate Programme are interested to continue sailing after the programme, more than 70% of sailors' families have indicated that they would need financial support for their daughter or son to continue with youth sailing. Thus the Endeavour x SailGP Inspire Youth Sailing Scholarship assists these promising young sailors with scholarships to ensure they can continue what they love, advancing their sailing skills, techniques and knowledge of the sport."
Endeavour's Community Engagement, Development & Partnerships Manager, Jennifer Pitcher, said, "Endeavour is honoured to partner with the SailGP Inspire again this year to create learning enrichment and skills development opportunities for diverse youth across Bermuda. We are deeply grateful for the support from Endeavour's donors and supporters including lead founding partner, Orbis who are generously supporting Endeavour's work that is making a positive difference in young lives across Bermuda.
"Endeavour extends special thanks to SailGP and all of the SailGP teams who have generously donated exclusive experiences and premium items for the online fundraiser. We are also thankful to the Hamilton Princess and the Bermuda Tourism Authority along with Hon. Dr. Ernest Peets, JP, MP, Minister of Youth, Culture, and Sport for his support of Endeavour's work and the Endeavour x SailGP Inspire fundraiser."
Charles H. Jeffers II, CEO Bermuda Tourism Authority, said, "We are proud to support the work that is being done with Inspire and Endeavour supported by SailGP. Endeavour's efforts will expand access, provide jobs, and support our differently abled, and at-risk youth through sailing. We encourage everyone to bid for the exciting one-of-a-kind SailGP experiences in this exciting fundraiser."
The spokesperson said, "Learn more about Endeavour at endeavour.bm.
"Visit the fundraiser here."
Read More About