Footy Kings have been crowned the Corona League 2021/22 Season Champions.
A spokesperson said, "Footy Kings maintained their unbeaten run over the weekend when they faced second place YGS Football Club, which is a new team to enter the league this season.
"Footy Kings dominated the game with a goal by Keishan Bean and Dashun Butterfield to make it 2-0 in the first half. In the second half, Kings continued their form with goals from Keishan Bean, Robert Wilson, and Darius Cox. YGS was able to find the net when Saki Tuzo scored a goal from distance. Footy Kings won the game 5-1 and was awarded the Corona League Season Trophy.
"Footy Kings completed the season undefeated with 12 wins, no losses or draws.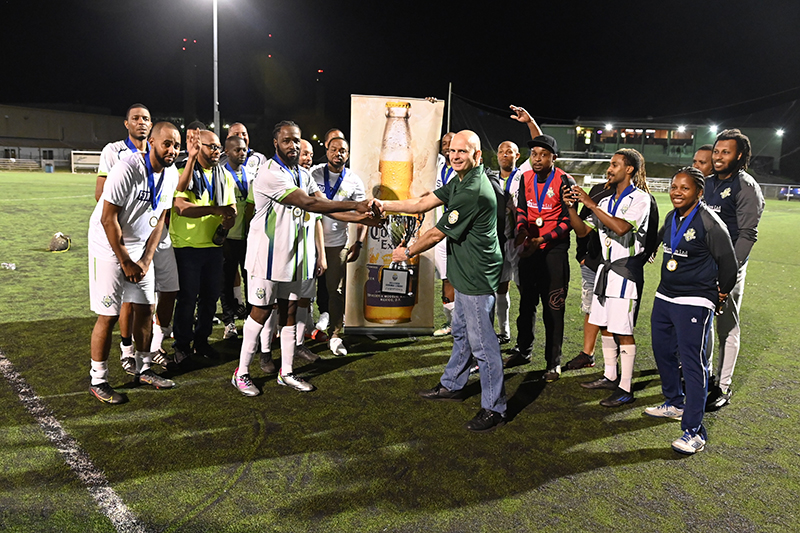 League Table:
1. Footy Kings 36 pts
2. YGS FC 22 pts
3. Onions FC 18 pts
4. Robin Hood 14 pts
5. Regiment 13 pts
6. Inter Bds 10 pts
7. Tuff Dogs 10 pts
Ms Vinzie Zuill, Footy Kings Coach says, "We were happy for the restart of the Corona League. It was a competitive season with two new teams entering the league. All the teams were looking to break our unbeaten streak. Through our experienced players, we were able to play our game and get the results needed to win the league.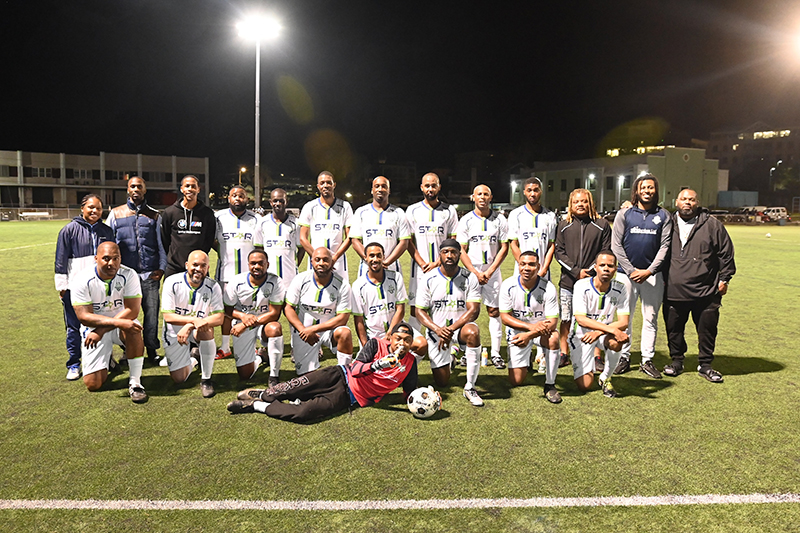 "It was great to coach this talented team, they made it easy for me with the quality displayed on the pitch. I am proud of all the Footy Kings players! They really played exciting football, had fun, and enjoyed the game that we love. It was a team effort. We did something special this season and we are looking forward to the upcoming Corona League Cup," she added.
While the Corona league season has concluded, the teams are preparing to play in the Corona League Cup with the draw for the first rounds of competition taking place on Tuesday April 26th, 2022.

Read More About