The Bermuda Volleyball Association sent four teams to the Rhode Island Rumble Weekend #1, in Providence, Rhode Island over the Easter holiday weekend,  with the teams making a successful showing.
"Traveling under the club name "Paradise Hitters Volleyball Club" teams were sent to participate in the Girls U14 Club, Girls U16 Club, Girls U17 Club and Girls U18 Club divisions," a spokesperson said.
"This was the first time that the Paradise Hitters Volleyball Club sent teams to this Rhode Island based tournament. The total Bermuda contingent amounted 62 people consisting of 39 players and 23 coaches, staff, chaperones and parents. The teams played at varying schedules which included match starts from 8:15am in the morning to 8:15pm at night with everything in between.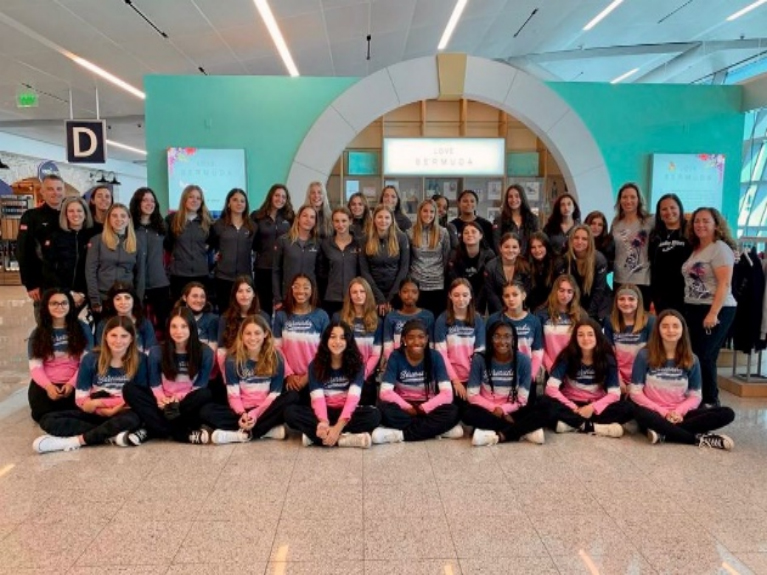 "The Girls U14 and Girls U16 teams had never travelled to any overseas tournaments before, besides one player, and had another player who had just picked up the game in the last few months. Both of these teams made it to the Bronze Medal playoff round, with each finishing the tournament in 17th place out of 24 teams."
Meagan McPeek-Tyree, Head Coach of the Girls U14 team, said: "These girls have battled COVID delays, inability to practice together and has several players that are very new to the sport. They came together with leadership, a strong work ethic and chose to work as a team which allowed them to play at a level above anything they had previously shown.
"They won the first match [2-0] right out of the gate; then had to overcome another challenge with one of our Outside Hitters being injured and out the rest of the day. We restructured and the players stepped up to brand new roles and were amazing. Our injured player was so determined, did everything she possibly could, and got back in the court for part of the second day.
"By the end of the tournament, playing against teams who had been training much longer together, every single player had done something they had never done before. They were positive, driven and want to do so much more – the best experience you could hope for! The opportunity to play away and get this type of experience is invaluable for these young athletes."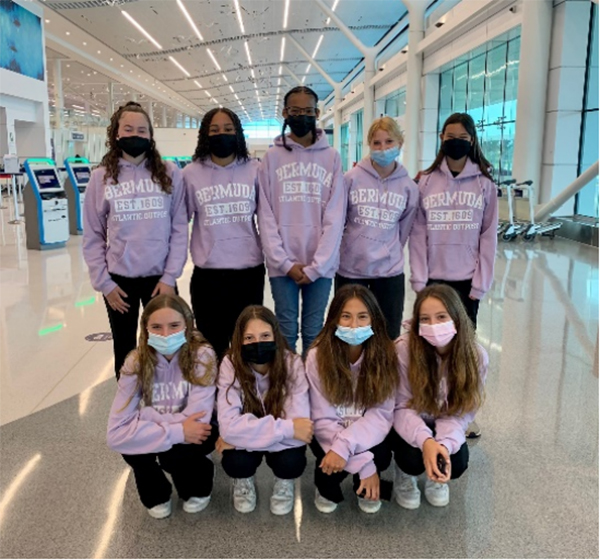 Lisa LeBlanc, Head Coach of the Girls U16 team, said: "I cannot be more proud of these athletes. We have trained hard and stayed dedicated throughout these past two COVID years of hurdles. Our extra efforts of conducting practice, even through Zoom calls and individual home skills drills at some points, cannot be ignored. I'm lost for words on the benefits of attending one of these events after witnessing with my own eyes, not only my U16's, but for all of our teams that attended.
"This tournament has transformed these young athletes into becoming even more confident with their skills, understanding the real pace of matches in their age group and in a matter of only 48 hours of play, have no doubt, become much better volleyball players. It was so rewarding to feel the energy and their determination throughout every set no matter how fierce the competition was.
"They all just seemed to unknowingly soak up how their peers played and picked up even more skills and technical understandings while being surrounded with exceptional volleyball. They then went a step further and demonstrated on the court that they could do these skills as well.
"The accomplishments both as individuals and as a team is virtually impossible to recreate without this overseas experience and I cannot wait for the next opportunity for these girls and hopefully others will have in the near future."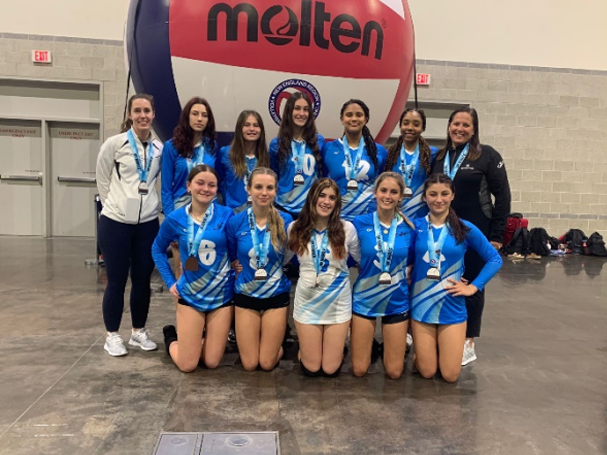 The Girls U17 team ended the tournament in 8th place out of 14 teams earning a spot in bronze medal round and taking the Bronze Medal for that round.
Allison Settle, Head Coach of the Girls U17 team had this to say: "I'm extremely proud of how well the U17 team played over the weekend, they played the best and most consistent volleyball that I have seen from them so far this season. They won 3/5 of the matches, but one of the losses went to a tie breaking set after losing the first set. Just to see the team regroup and win the second set was an accomplishment.
"Volleyball is a technical and mental sport, the girls need to learn how to play through the ups and downs, find the positives in every situation, look forward to the next play and forget about mistakes. Seeing the girls win all four sets on the second day was a true display that they were the better team physically and mentally. The teamwork and encouragement that they maintained towards each other throughout the tournament is the reason for their success."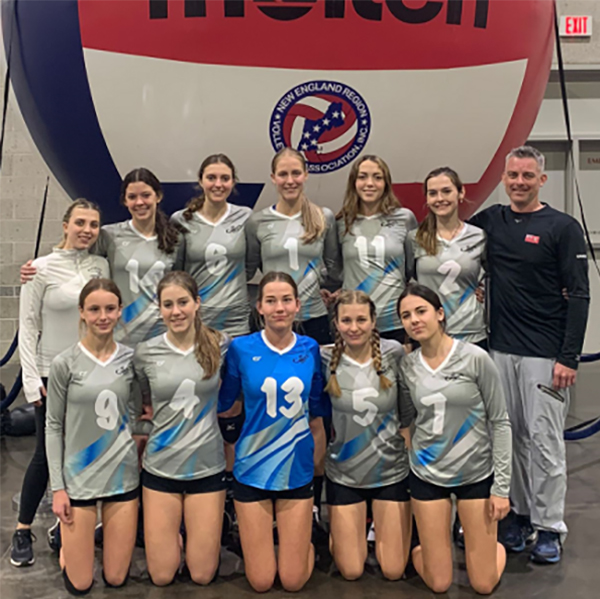 The Girls U18 team ended the tournament in 3rd place out of 20 teams, taking the overall Bronze Medal for the entire division. This is the first time that a Bermuda Volleyball team [Senior vs. Junior, Female vs. Male] has made it to the gold medal round at a USA volleyball sanctioned tournament and earned a medal for their efforts.
Gary LeBlanc, Head Coach of the Girls U18 team had this to say: "I'm tremendously proud of this team, to say the least. Our last USA volleyball tournament was back in March 2020 where we arrived back to Bermuda just before the island went into lockdown and for the last two years, COVID has really put a wrench into our training efforts.
"We have not been able to compete overseas while everyone in the US continued, to a large extent. Just getting to this tournament was a big win and while we were very hopeful for a successful result, we were a bit unsure on what that would actually mean.
"We had some very tough and close matches where a bit more tournament experience would have gone a long way. We did our best by focusing on the fundamentals, trying to minimize our errors, stay focused and play consistent volleyball for the duration of the tournament and this earned Bermuda Volleyball their first gold medal round award which I'd say was a very successful result.
"This U18 team has a very bright future and we hope to carry on this standard at our next tournament which will be Daytona Beach over the weekend of May 14th & 15th. On behalf of the Bermuda Volleyball Association, I'd like to thank all of our volunteer staff, parental and sponsor support because without any of these we would not be able to do what we do.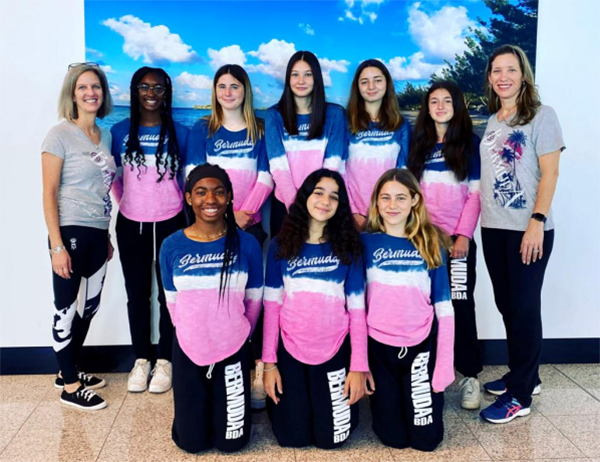 "The Bermuda Volleyball Association will be sending a Girls U13 team to the Rhode Island Rumble – Weekend #2 over the weekend of April 23rd. This team will be participating in the Girls U13 Open division and will consist of nine players and 10 traveling adults. The majority of players on this team made Bermuda Volleyball history in March 2020 as being the first Bermuda Volleyball team to earn a medal at a USA Volleyball sanctioned tournament. At that tournament the Girls U12 team earned a spot in the bronze medal round and took home the Bronze Medal."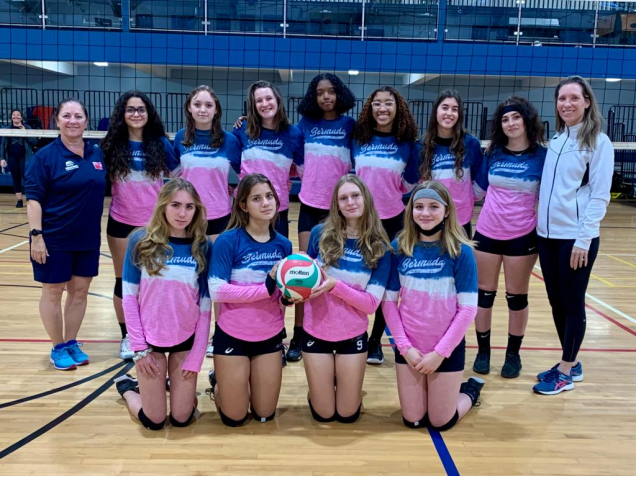 For the upcoming tournament, Mike Gazzard, Head Coach of the Girls U13 team had this to say: "Like many other youth sports teams on the island over the last two years, the U13 team has battled through the realities of COVID.
"Through this period, our team has remained focused on improving core fundamental skills, while also executing on more advanced offensive and defensive strategies. The U13 team will be participating in the Open division of the Rhode Island Rumble, which is the top level of play for this age group in the US.
"Leading up to this tournament we have steadily increased the intensity of our training sessions and the team have stepped up and responded well to the challenge. As a team, we are excited to compete against the best competition in the under 13 age bracket. This tournament will be an excellent opportunity for these athletes to showcase all their hard work and dedication over the last two years."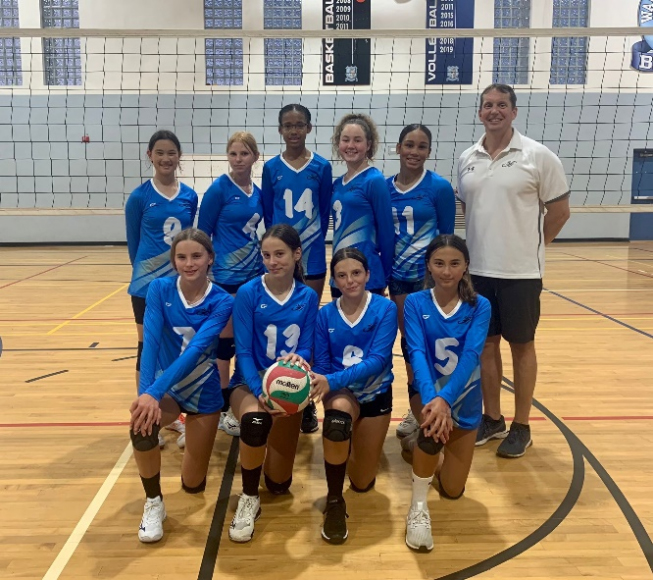 Read More About