[Part 5 of a series of Public Health workers for 2022 Public Health Week]
Maria Holder has been a Speech-Language Pathologist, working for the Department of Health in Speech and Language Services for 20 years. She has a Bachelor's Degree in Speech and Hearing Sciences and a Master's Degree in Speech-Language Pathology from The Ohio State University.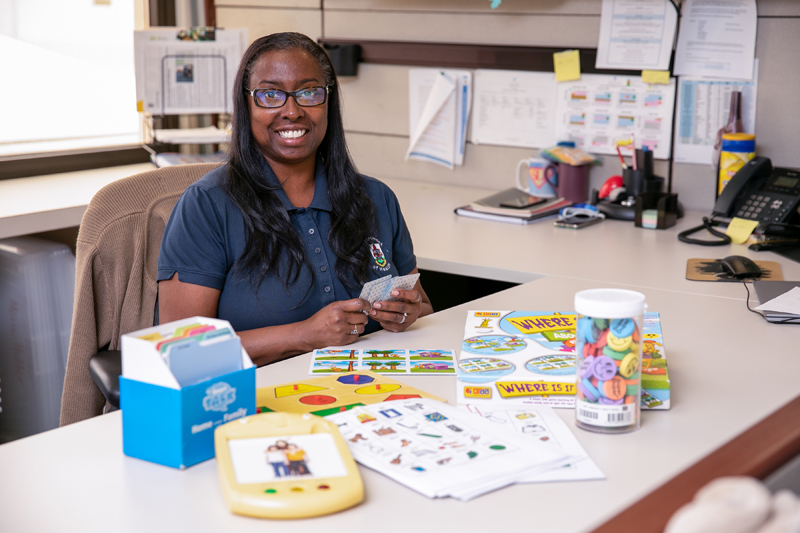 "Speech and Language Services provides speech and language therapy to Bermuda's children," Ms Holder explained. "We service ages 0-4 through the Child Development Program, and we service ages 4-18 in the School-based Program.
"As a Speech-Language Pathologist, sometimes called a Speech Therapist, I help children learn to say sounds correctly, use their voices in a healthy way, and produce fluent speech that is easy for people to understand. I also help students learn to understand the language they are hearing and learn to express themselves using the language they have already learned.
"Daily, I provide direct and indirect therapy to my clients, which includes assessing their skills, writing reports detailing test results and progress from therapy, and attending meetings to collaborate or consult on future or existing clients. The most rewarding aspect of being a Speech-Language Pathologist for me is witnessing those "light bulb moments" when a client begins to understand and apply the skills they have been taught. The look of pride and joy on their faces makes everything I do worthwhile."
Ms Holder is also the Facilitator for Health Promotions and Public Relations for Speech and Language Services. If you are interested in learning more about what they do through workshops, in-services and training for parents, teachers, and the wider community, or if you are interested in becoming a Speech-Language Pathologist, please contact Ms Holder for more information.

Read More About