[Written by Stephen Wright]
Ravi Cannonier-Watson, by admission, was not the most talkative child.
It was through the medium of dance, arguably the most natural and human form of expression, that the Bermudian conveyed his emotions and thoughts via movements and body language.
Cannonier-Watson, who is now 17, has the opportunity to 'communicate' in front of the Queen as part of her Platinum Jubilee celebrations at Buckingham Palace next month.
He will be among 29 students from the prestigious Royal Ballet School joining company members for the contemporary dance piece on June 4.
Thousands of spectators will attend the concert, which celebrates Queen Elizabeth II's 70-year reign, while millions more will watch on television.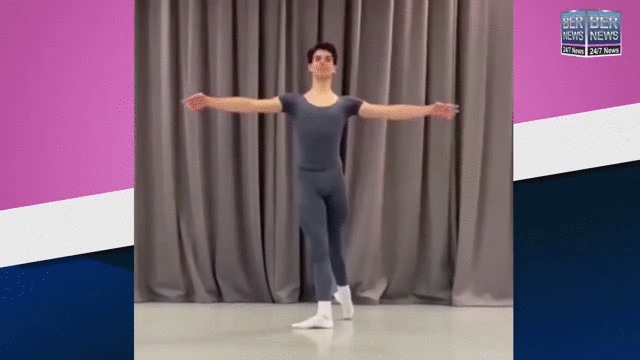 "Our artistic director came into one of our lessons and nonchalantly said we were performing for the Queen as part of the jubilee," Cannonier-Watson told Bernews.
"None of us quite believed him, and he was like, 'no, you're all going to be performing for the Queen!'
"It hasn't quite sunk in. We've only just started rehearsals, so it's early days on what we will be doing choreographically.
"As a dancer, you never get that amount of people watching you. It will be amazing to be part of history."
It was football, not dance, which first 'spoke' to Cannonier as a youngster; however, that all changed as an eight-year-old when he collected his younger sister, Vidya, from a dance lesson at the Russian School of Ballet in Pembroke.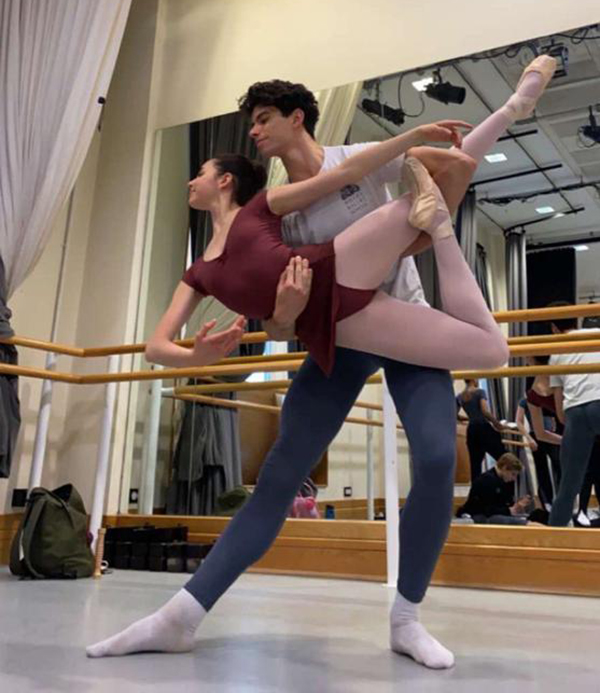 Three years on, he auditioned for the Royal Ballet School in Covent Garden, London, and was among 12 boys selected from more than 600 hopefuls.
"I wasn't the most talkative person as a youngster," said Cannonier-Watson, who hails from Devonshire. "I found dance was a perfect way was express myself without having to talk.
"It helped release anything that was kind of stuck. I have a fire within me that burns for dance."
Cannonier-Watson was among 15 dancers chosen for a recent show at Sadler's Wells Theatre, which included dancers from other UK dance schools, to support those affected by the Ukraine war.
"To be able to represent the school for such a good cause is probably the highlight of my time at the Royal Ballet," said Cannonier-Watson, who was selected to continue into the Royal Ballet's Upper School's two-year training programme,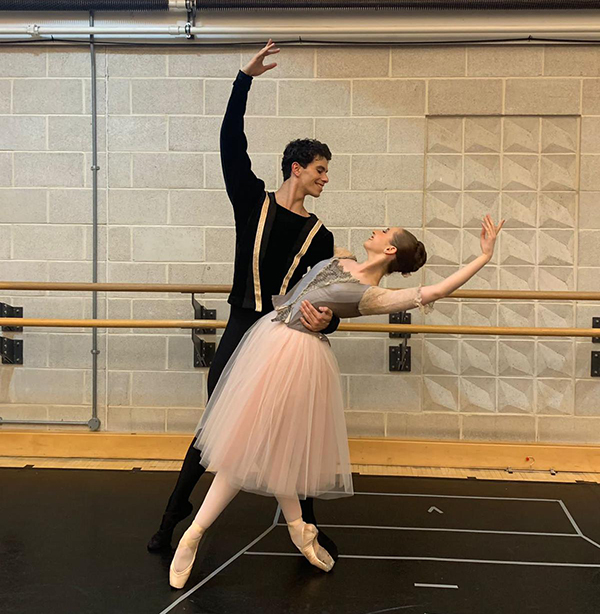 "It was such an amazing day. I'm going to hold that with me for a very long time."
A grateful recipient of grants from the Bermuda Arts Council, the Peter Leitner Arts Scholarship and the National Dance Foundation of Bermuda, Cannonier-Watson plans to teach classes and choreography workshops when he returns home this summer.
"Hopefully, I can ignite some passion within some younger dancers," he said. "It would be great to get some more boys involved.
"I was always told ballet was for girls, that stereotype, but I soon found out it was for everyone.
"I can't describe the feeling I get when I'm performing. There is no word to put towards that feeling."

Read More About
Category: All, Entertainment, News