[Updated] Bermuda's sailing team is continuing to compete in the SSL Gold Cup 2022 Qualifying Series in Switzerland, and you can tune in and watch the action live below.
Update 9.08am: Bermuda just won a race to jump into the lead.
Update 10.30am: While Bermuda did a great job to win another race today — their second win of the series — they will not advance to the final series, with Antigua & Barbuda and Tahiti claiming the two top spots.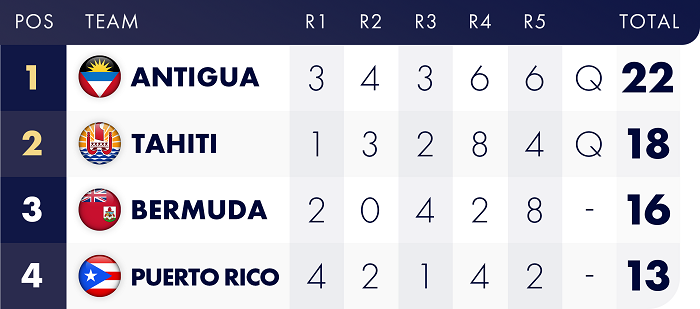 The organisers said, "SSL Team Antigua & Barbuda "Rum Runner," a favorite of the group, gets its ticket for the Final Series alongside the underdog SSL Team Tahiti. After a victory from The Black Pearls of Tahiti in Race 4, all teams could still qualify to the SSL Gold Cup 2022 Final Series at the last race of the Golden Day, where points count for double.
"In Race 4, all teams were on the move to start, but apparently SSL Team Bermuda "Privateers" had not the information and were way outside in the racecourse and eventually got a false start. Everything went very smoothly for The Black Pearls of Tahiti, who took the best options on the water to cruise all along the racecourse in Lake Neuchatel until the finish line.
"Tahiti was followed by SSL Team Antigua & Barbuda, who kept the head of the provisional ranking before Race 5. SSL Team Puerto Rico and SSL Team Bermuda closed the race leaving small room for mistakes.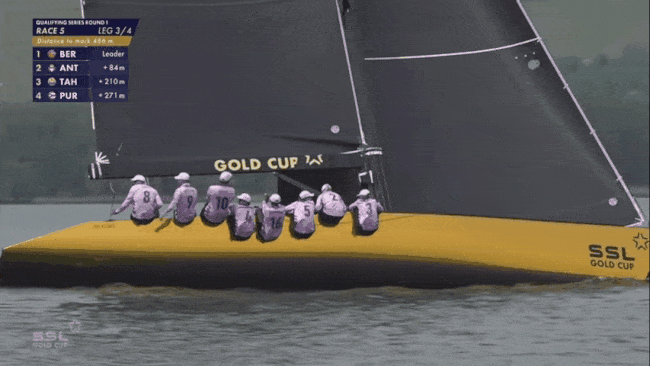 "In Race 5, as all teams could virtually still go into the Finals, tension was running high at the Start. A scuffle at the Committee Boat between Tahiti, Puerto Rico, and Antigua left Bermuda alone at the Start. And in the end, just Tahiti got penalized. It took all the courage and strength to the Black Pearls to control Los Boricuas of Puerto Rico, their only way to get the 2nd spot in Group 1.
"In the end, Bermuda won their second victory of their Qualifying Series, but that was not enough to overtake Antigua & Barbuda and Tahiti at the General Ranking. The two teams are the first two teams in SSL Gold Cup's history to qualify to the Finals."

Read More About